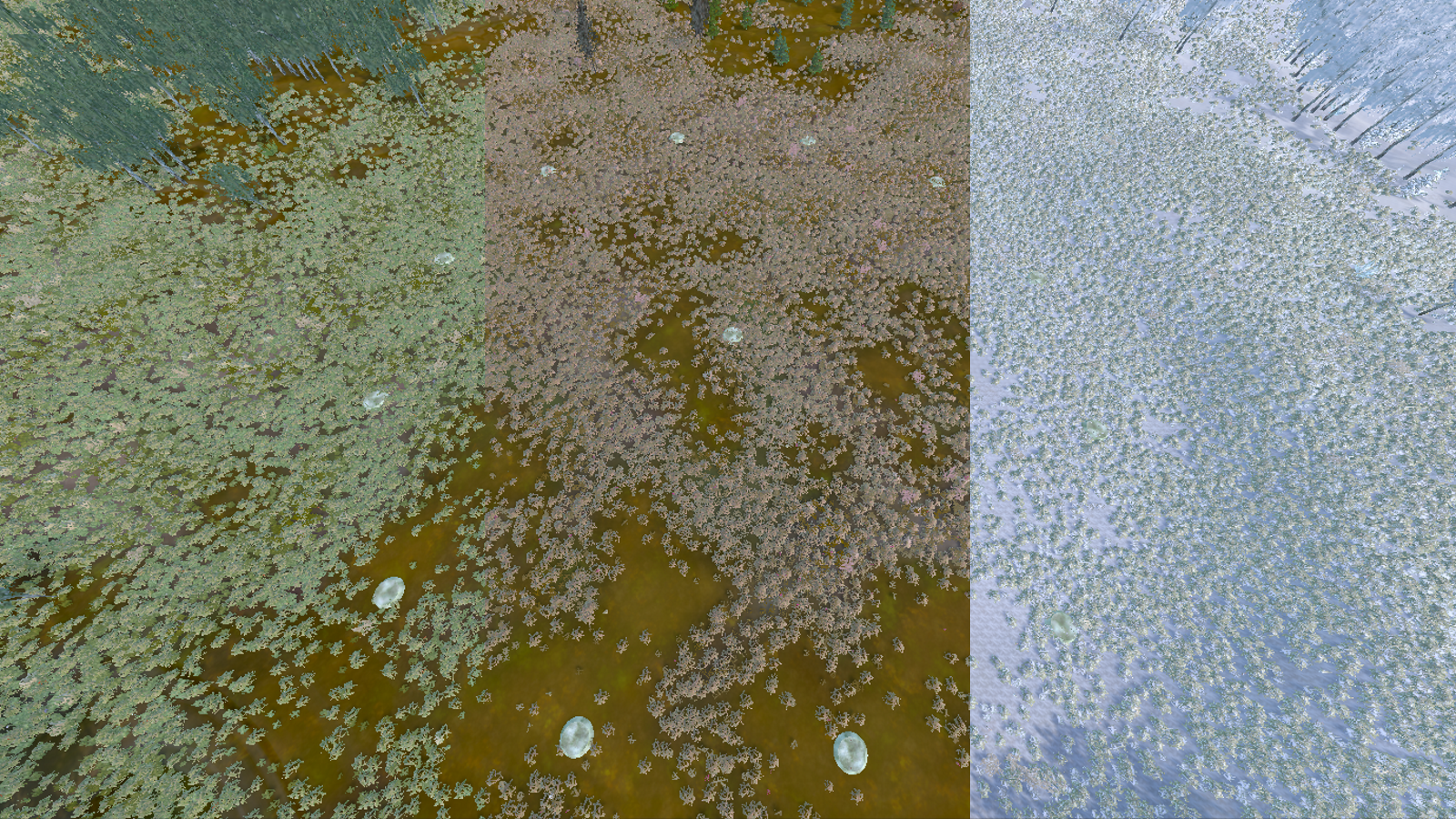 List of changes:
- many minor bugs and bugs fixed
- completely redone location "Point" - harvest:
- detailed grass added
- the forest has become more realistic
- new forest decorations appeared
- new LODs for decorations and some trees
- dynamic scenery (can be moved)
- increased graphic optimization:
- shadow rendering optimization
- improved frame rate per second
- partially simplified code (gameplay has become smoother)
- new frame per second counter
- AI system has become more simplified:
- Partial hang of AI players
- new way finding system
- start of prototype script
For the third time, I redo the test location "Point" PvE of the "Harvest" mode from scratch. This time, the trigger was the updated landscape in the engine and the update of tools.
This time, the forests on the location became denser, smoother transitions from the field to the forest, new scenery, as well as dynamic scenery that can be moved. The height difference has become sharper, new textures and grass in the form of objects.
The frame rate decreased slightly, as objects became a little more than before.
Here are a couple of screenshots of the central point: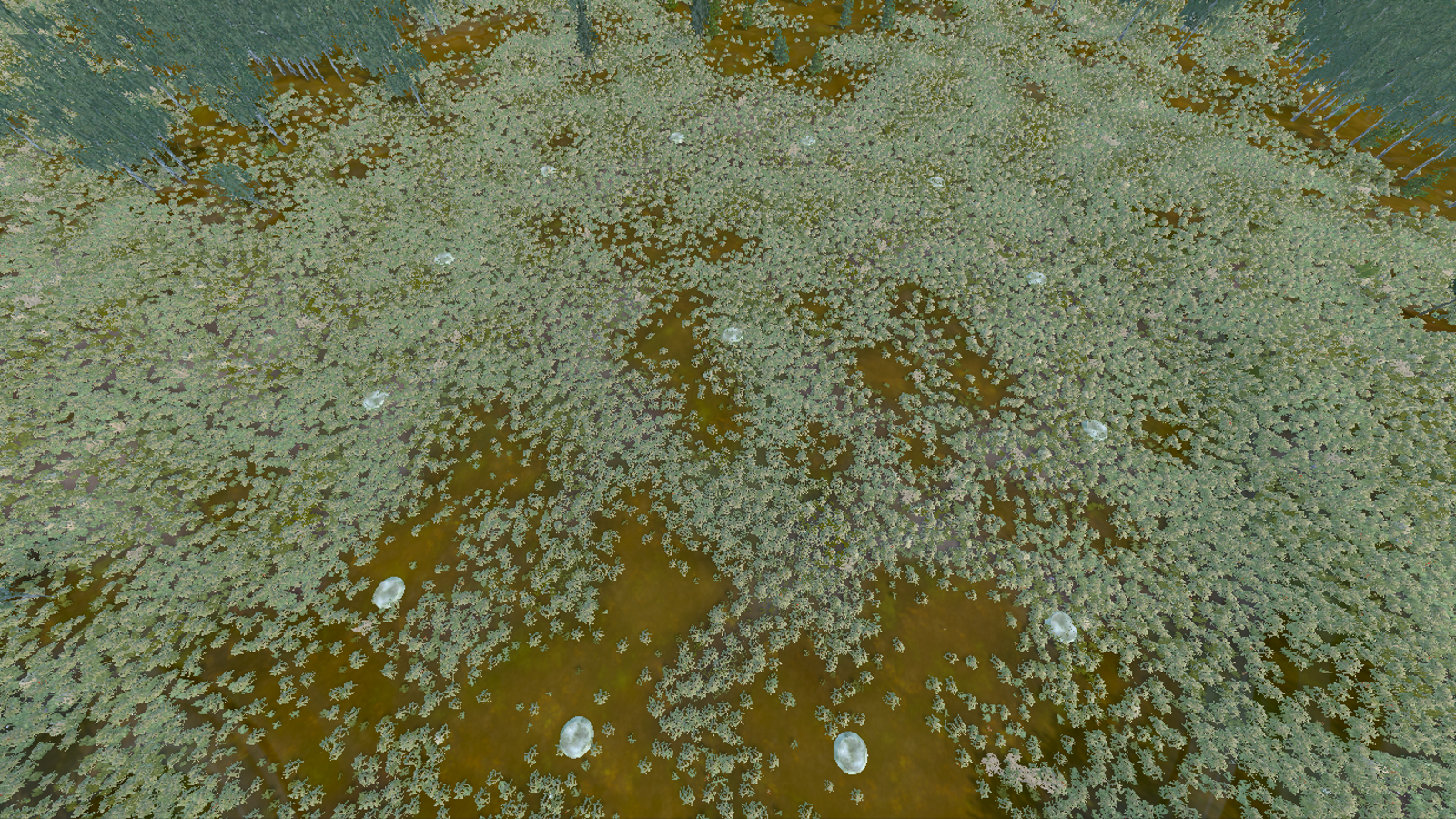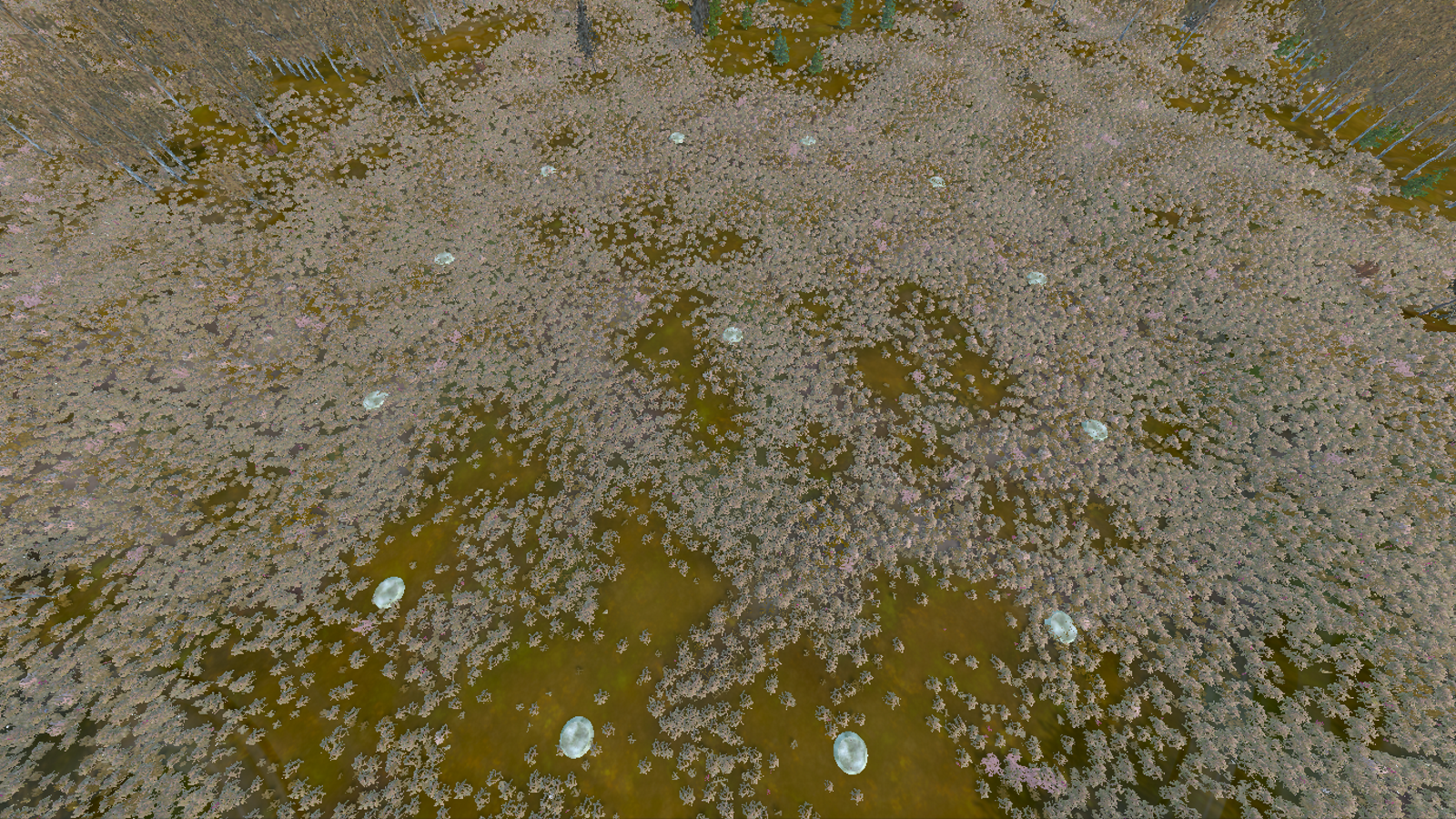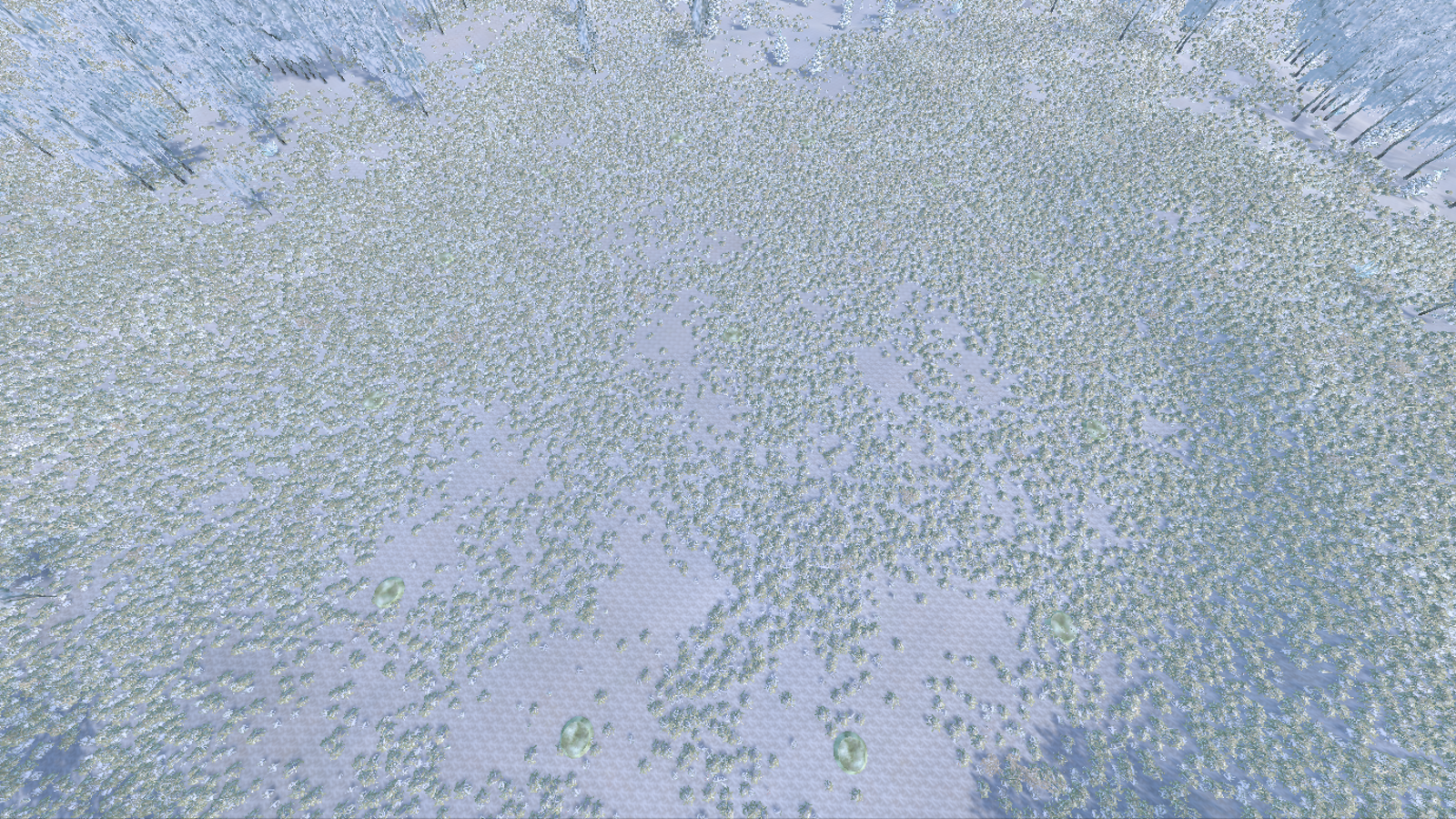 Yes, now objects are difficult to find in such thickets, but it's also interesting - not? Write what you think about this.
Prototype script creation:
We have the opportunity to get a fin. development support, and we decided to do part of the script. Even if we do not receive funding, in any case we will finalize the script and give it to you, and how it will be submitted, I will tell you when the first demonstration of the script will be ready.
To begin with, we decided to fill the city on a skeleton/peninsula 5 km long. and 5 km wide. Below I will show an approximate city plan: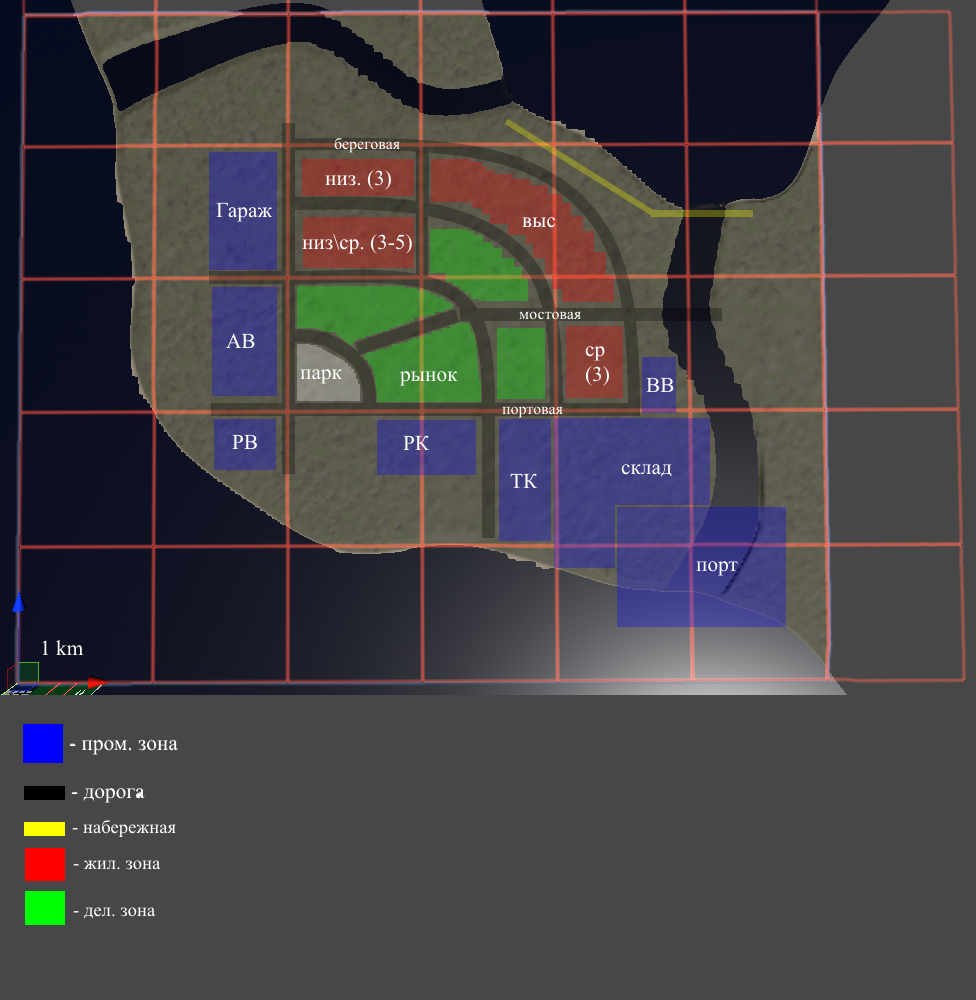 АВ - bus station; РВ - radio tower; РК - fish cannery; ТК - transport company; ВВ - water tower/station.
Yes, this plan is very different from the original in ZM (map on WarCraft 3), but just as cool? Write your opinion in the comments - very interesting. I made this plan for about 2-3 days, initially it was not like that: the first plan was standard and was built with rectangles and squares. I dreamed about the same plan in minute details. and I immediately decided to draw up a plan and show the team and approve it.
A lot of work, but I have a plan and tools to speed up the work. The first prototype of the city will be provided as a test. Everyone can play it. It will only have boxes in the form of buildings - without an interior. There will also be a mode specifically for this location. The mode will be something like survival with waves of zombies in this city. We didn't have a similar one in the ZM project, but there were plans. All detailed information will be after the next update.
Thank you for your attention, wait for new news.
And the prospectuses in the city will look something like this: