Oakenfold
Things are looking up for this solo developed indie game, initial reviews have praised its 'refreshing gameplay and visuals'. And was coined as the one of the best demos of the last Steam Going Rogue festival.
Their Kickstarter has just gone live and backing the game will get you 20% off the retail price when the game is launched the 31st of October 2022. So pick up your copy now these type of mind-boggling roguelikes are your thing!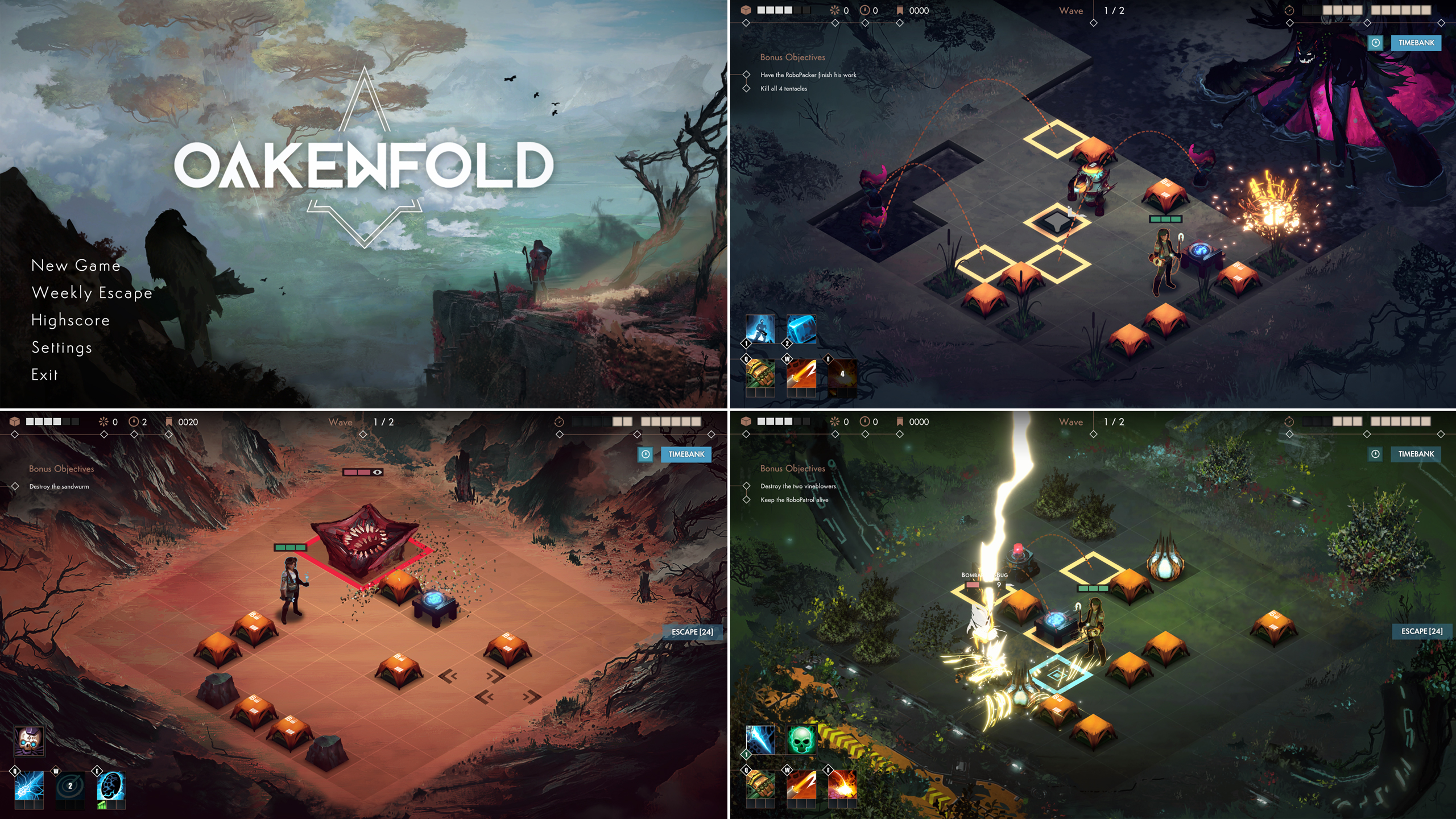 The concept
Oakenfold takes a twist on the classic turn-based strategy flow, similar to games such as "Into the Breach", the enemy attacks are pre-indicated - giving you a set amount of actions to find the solution to the puzzle. However, in Oakenfold, you don't have to think out the complete solution in advance. You can start trying your solution, and if it doesn't work you can simply reverse time with your magical TimeScrubber™!
More Info
If you want to read more about the game, I suggest checking out their extensive Kickstarter page