With the final bits of the prestige/credits/stats system in place, there still is a ton to do.
Sound and music for example - needs at least 5 tracks for the encounters, ambience music for the hangar, all UI sounds.
Weapons! I have a flamethrower and a laser rifle on the tip of my tongue, which I retired due to a number of issues and need fixing. Also there's this nifty lightning rifle, and this melee taser-kinda-thing I need to implement for that personal touch during combat.
Moves... ECM, ECCM, more environmental awareness - not the eco kind - and, obviously, jetpacks.
And lots more, I often find I add to the list instead of crossing things off.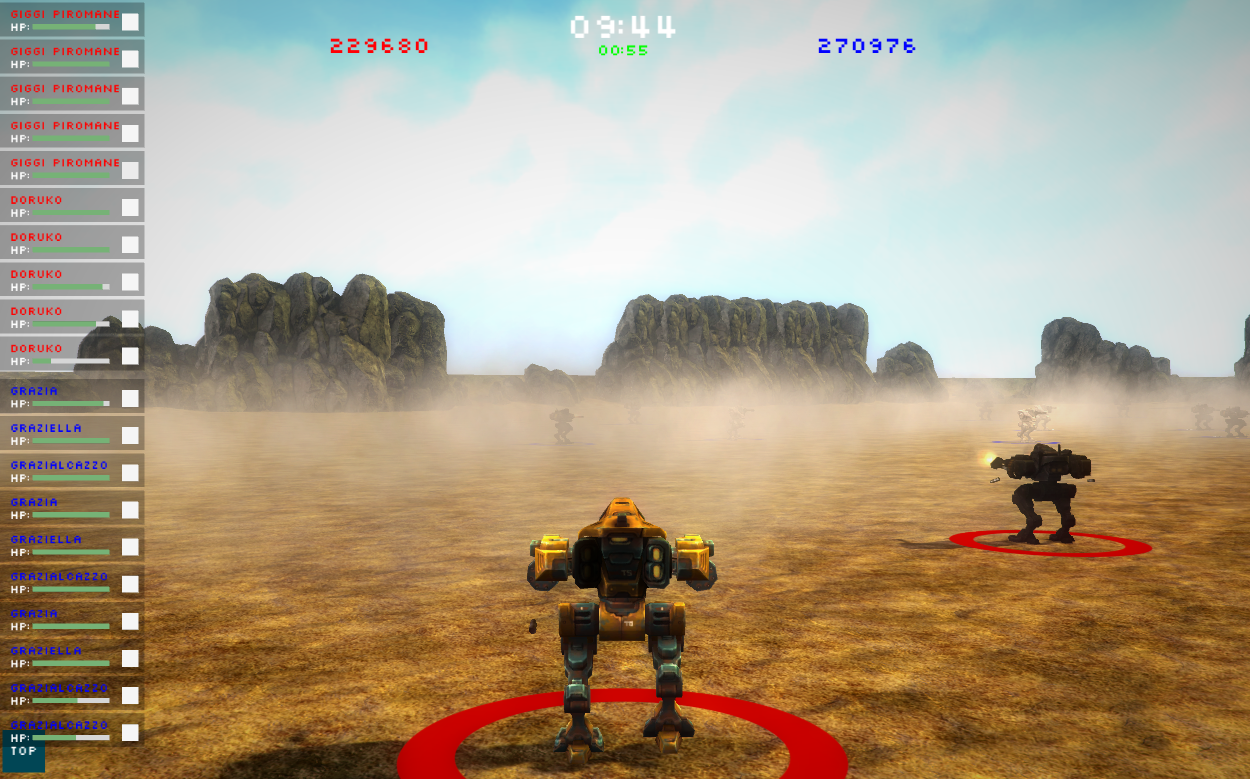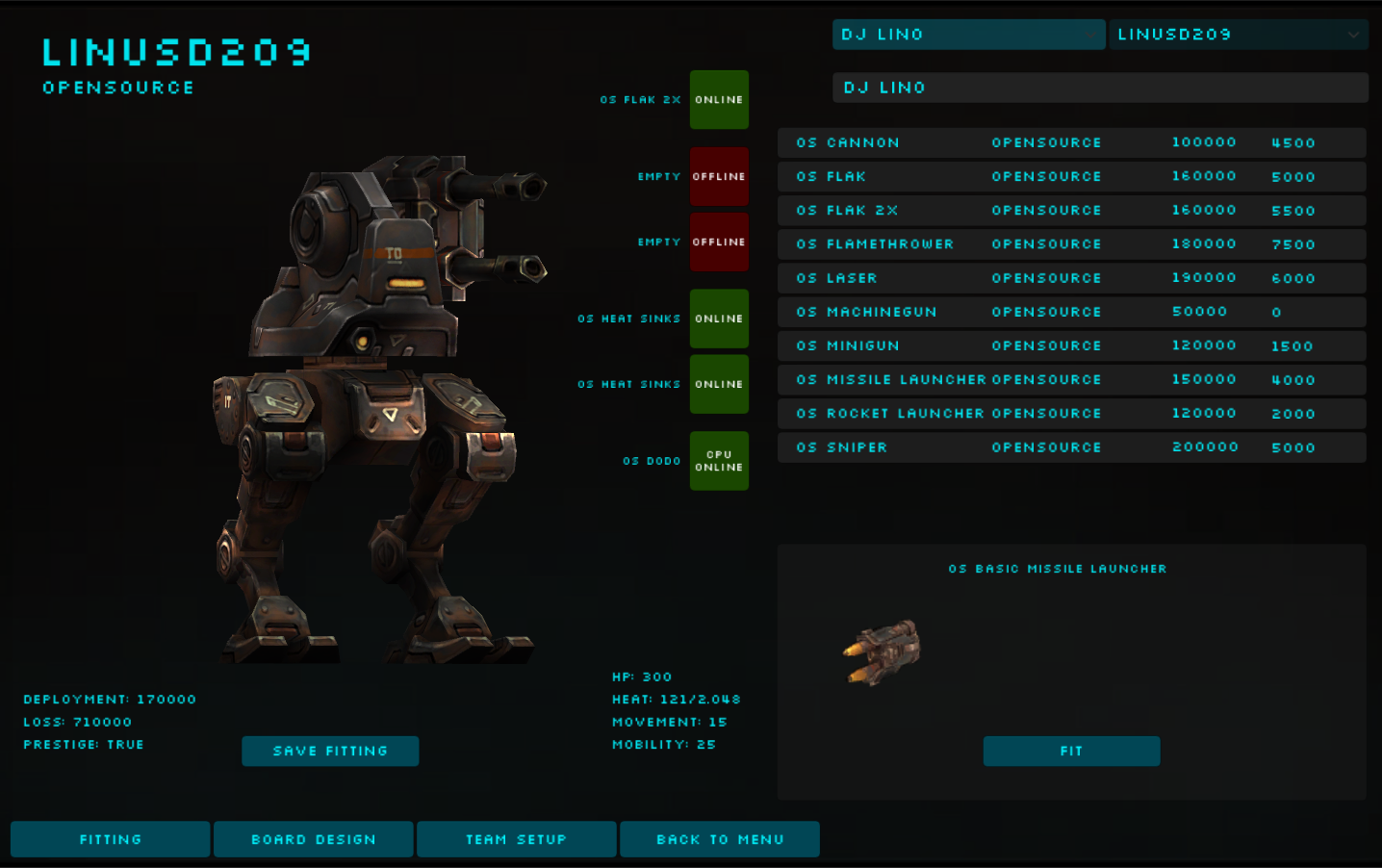 BUT - all this said - with the final bits of the above mentioned systems closing the circuit, an early access client is imminent, and actual testing can begin. To this purpose, I invite anyone who is willing to lend a hand to contact Tana Delle Tigri via IndieDB.
The democlient will be available on the Bot.Kill(); downloads page on IndieDB. However, for the time being, you will need to contact Tana Delle Tigri to activate an account.
Cheerio!