Hi there!
Sorry, again, for taking so long with the updates!
I'm looking for a job right now, and I have to take on art tests to have a possibility to have an interview, so it's taking some of my time.
However, I had the time to work on 'Up until the end'.
I've done some programming and a lot of drawing.
I worked on 6 CG, 4 backgrounds and a little on sprites.
Here's a little sneak a peek with Matt! Hmmm what did you deserved? :o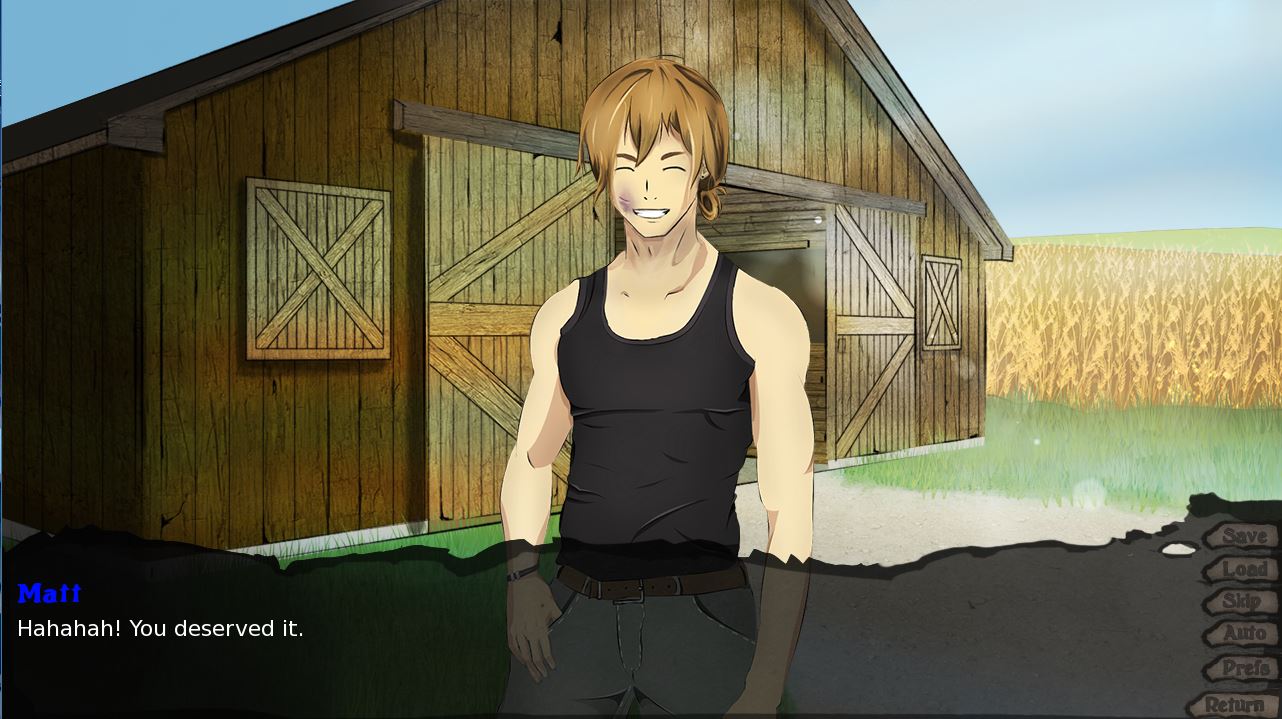 The progress so far:
Story : 100%
Sprites : 80%
Backgrounds : 63%
CG : 20%
GUI : 95%
Sounds and Music : 70%
Programming : 82%
Proofreading: 98%
And that's it for this update ;)
Thank you for your support!