Yesterday we saw Unity demo its VR creation tools at Unite Europe 2016. Today, Epic has released an update to the Unreal Engine that contains a preview build of its own VR Editor. We've seen this VR Editor in action a couple of times before, but now developers finally have the chance to try it out for themselves.
The Unreal Engine 4.12 update blog entry has more details on what the VR editor contains. As Epic states:
"This is a forward-looking feature that allows you to freely navigate your worlds in VR using motion controllers. You can select and move actors, place new objects and even access the editor's UI, all while immersed in VR. This feature currently requires either an HTC Vive or Oculus Touch development hardware. To try it out, simply turn on "Enable VR Editing" in the Experimental section of your Editor Preferences."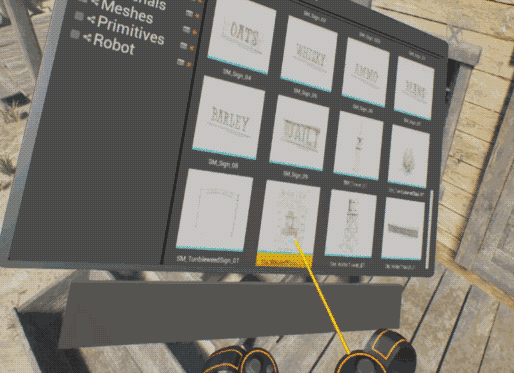 The VR Editor allows you to access all of the engine's normal features, such as the Content Browser which appears as a palette. You can also move and scale objects within the world, and use push and stretch gestures to move your perspective around the scene.
In order to use the VR editor, you will need motion controllers such as those that ship with the HTC Vive. Oculus Touch support will be available once those controllers ship later this year. However, according to Epic, third-party support for the Razer Hydra has also been added, if you happen to own one.