When you buy the full version of Unepic and you play, you will see the word "demo".
Don't worry, you have successfully installed the full version, but you still need to unlock it. In fact, the demo and the full version are the same file.
To unlock it, run the game and press the "OPTIONS" button in the bottom...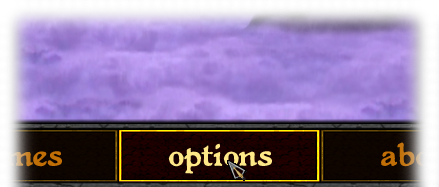 Then select the "ENTER USER" option....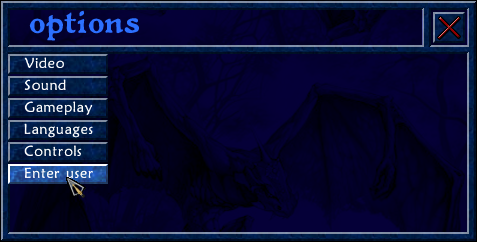 A popup will ask for your email: use your current email address...
( in the picture bellow, I used my email as example )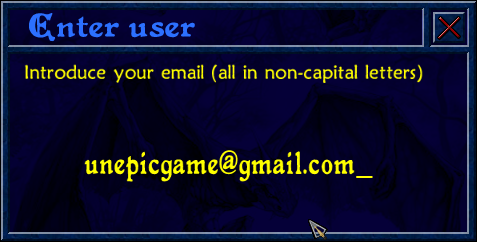 Then a password...
Here use the CD KEY that you have been provided with when purchasing the game.
( I used an example of typical CD KEY )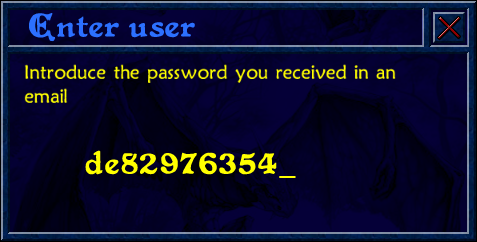 (during this operation you will need to be connected to Internet.)
When done, the game will be unlocked and the "demo" work will disappear forever.
If you install the game in another computer, you will need to insert your email and the serial (CD KEY) again.
Once registered, you will be able to upload your scores to the Unepic global score table and compare them with other players. You can also access the "my zone" section of the web (www.unepicgame.com), log in, and do actions like changing your nickname.
Your email will not be given to anyone.
An ancient demon will keep it inside of a golden box in Harnakon's server. :c)