Currently I am working on v0.5.2 BETA which will introduce the ability to unlock and upgrade your characters.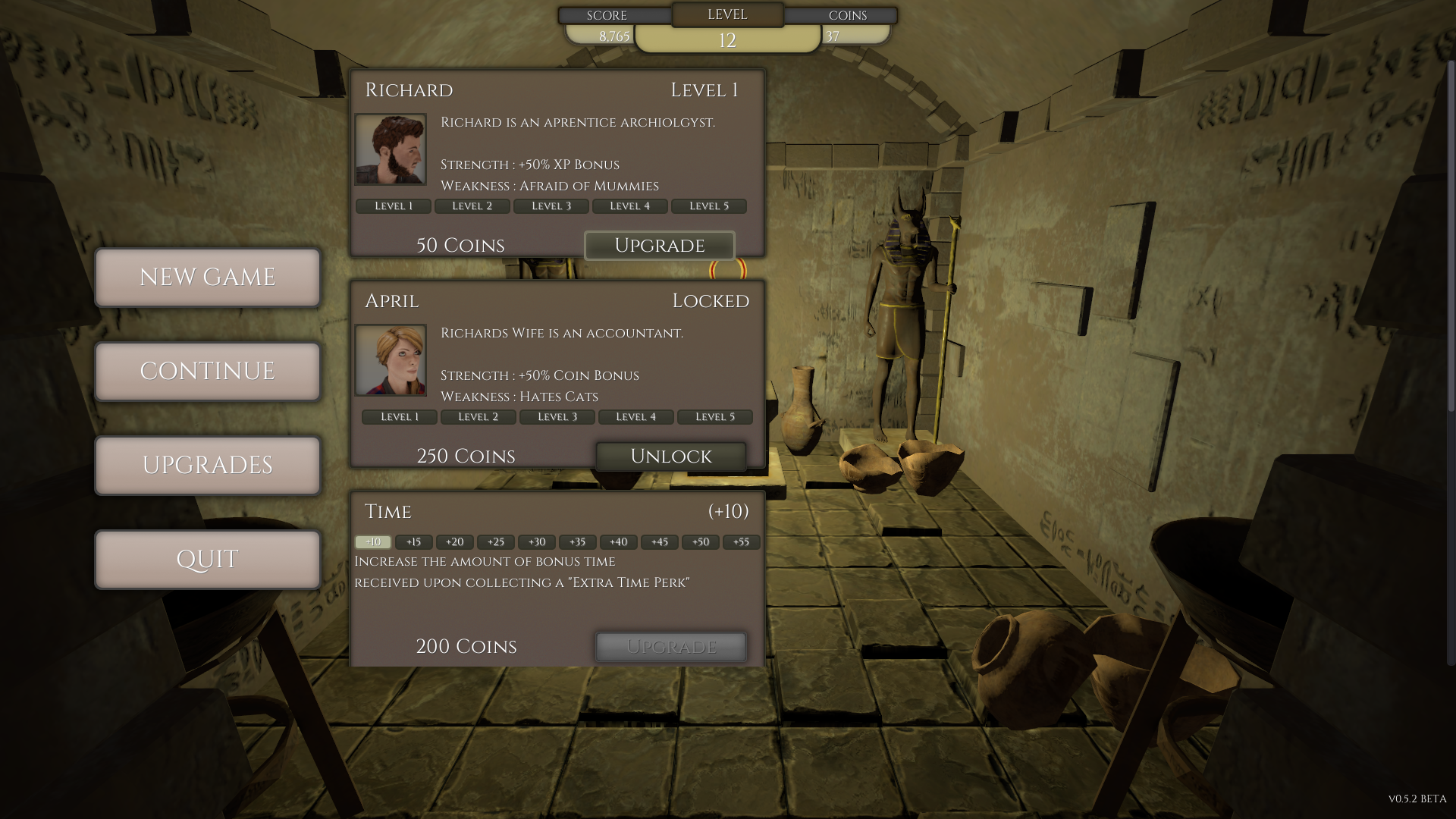 After unlocking a character you will be able upgrade them by a few levels. I'm thinking each level will change how much their strength or weakness effects them. I have plans for other characters, and animal sidekicks that will help you through the maze.
I am also going to adjust the fighting mechanics with the pharaoh, making it more streamlined and I will give him a power attack that you must dodge. I will also try to make him harder to defeat as you get higher through the levels. This will either be by reducing the amount of damage you can deal to him every 10 or so levels and/or making him deal more damage or giving him rejuvenating powers or even the ability to conjure up some mummies to help him. Will see how these ideas pan out over time.
Next update soon!