Before reading this article, this article is in support of the video. So watch the video first!
Hello and welcome to update 8 of War Heroes. This is a special update, I worked hard to make this new level possible. Until only seconds before recording this update the framerate was around 15 frames per second. But here it is a new update of War Heroes. I also made a huge improvement in the soldier model. I know there hasn't been a real update with gameplay for a long time. It took me so long because I made a whole new map with much improved graphics. Also the soldier is already looking a lot better, but I will even improve it more.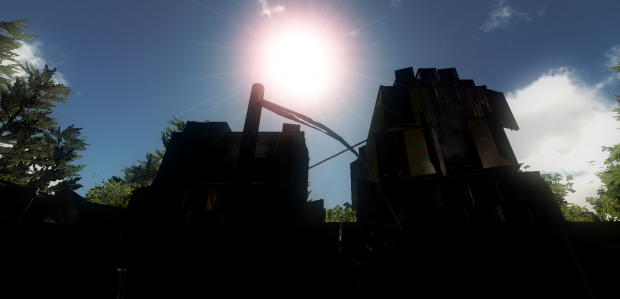 I'm also working on a new weapon, the G36C. The other weapons will be remade or at least be improved. The new level takes place at an Industrial estate where Cargo logistics, 25 logistics and Modern container dumped there containers. There is also other garbage is around the whole map. This is not so far from a city. The soldiers find and fight each other here. Now it is your turn to survive and kill the opponents. Well that is enough about why there is a fight at this place and how it looks. In the picture you see the map in top down view. In the middle there is a sort of tower. At the top there will be in the game modes such as capture the flag and domination standing the flag.
The new soldier is still work in progress and that is the reason why it has only animations for the G36C and not the other weapons. Also I didn't create those animations while the weapons will be remade. I also fixed a few bugs. I hope you guys like the update!