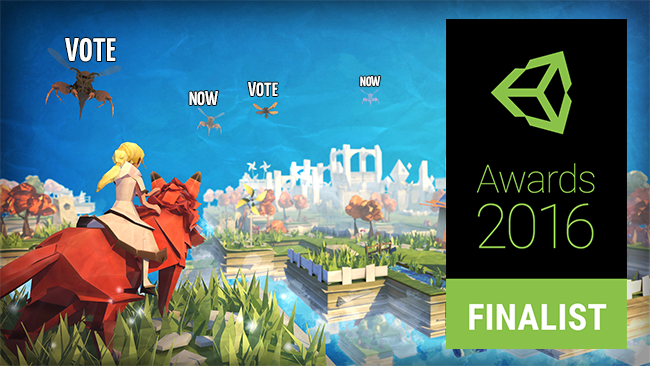 We are so excited to announce that Epistory is finalist for the Unity Awards 2016 in BEST 3D VISUALS . It's gonna be a very tough fight since we are in competition with wonderful games such as Armello, Firewatch, ReCore, Inside and The Room.
The team is very proud regarding the fact that it was our very first time on Unity. We learnt while making the game which was quite a big challenge.
So, no need to tell you that any kind of help is welcome, from the vote to the share.