The undo feature was the most requested feature from the testers and players of Vox, so this has now been implemented into the creation modes. Creating items and the custom character part creation screens now include a button on the bottom Left of the editor panels to undo previous user actions.
Actions that can be undone include:
Creating blocks
Deleting blocks
Painting blocks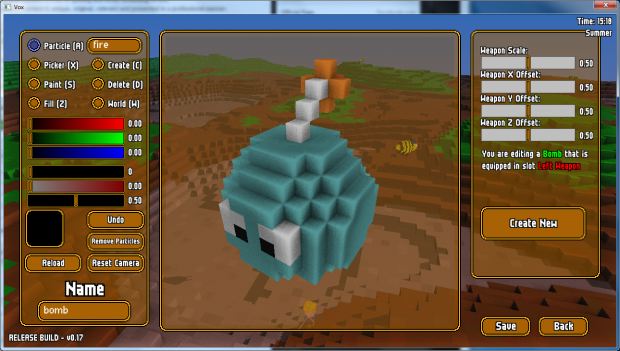 A button to remove the particle effects has also been added as this will allow you to reset the creation object to a state with no particle effects, if you make a mistake placing a particle effects.
These new features have been added to v0.17 of Vox.