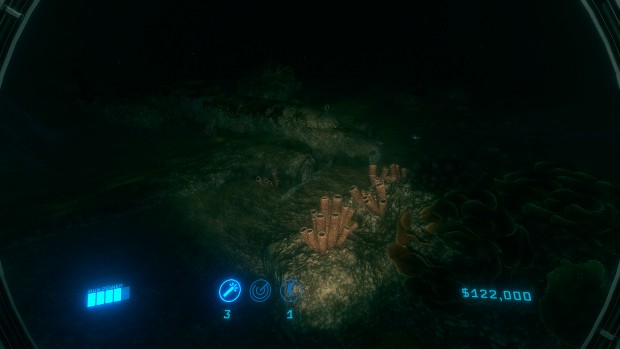 Developer Zoxide Games has released a new playable alpha version of its underwater adventure game, Neptune Flux. The alpha is playable in VR, and is compatible with the Oculus Rift DK2. You'll be commanding a deep sea submarine and exploring the depths of the ocean at the behest of a dystopian, futuristic corporation.
The developer mentions Neptune Flux is inspired by more sedate, adventure style games such as Myst and LucasArts' classics, rather than the survival horror slant that other deep sea VR games are taking. Its focus is on story-driven exploration, in which you use tools mounted to your submarine - such as flood lights, flares, and a sonar - to solve puzzles which involve shipwrecks, sunken treasure, and lost artifacts.

Neptune Flux ran a successful Kickstarter campaign, raising over $10,000, and subsequently making it through Steam Greenlight in seven days. Most recently, the developer showed off its new segmented open world-style loading system, which should give the illusion of a vast, seamless ocean floor. Zoxide Games intends to launch for the Oculus Rift this year, but is planning on supporting additional platforms and VR headsets along the way.