Ahhh April. Spring is here, the perfect time to go outside and enjoy nature and maintain your social obligations. Of course you're responsible and don't do that because that would be really really really REALLY stupid when there's that whole pandemic thing going on. Me on the other hand? Well I never leave my house in the first place so it's not like anything has changed. I'd say it's the perfect time to bunker down and make tons of progress, but tons of progress is always getting made.
So let's take a look at all of that, shall we?
As always this is just a paraphrasing of the Kickstarter update, which you can read here.
Racial Detailing & Content
Probably the majority of this month was spent on content! A game can have a good base sure, but what's the point if there's nothing in that game to do? This month most of my efforts were focused on adding in content to the game, be it in the form of racial elements or new vignette stuff.
Two of the remaining three main races had their racial details put in. These mostly serve as set dressing, to make each region feel more unique (beyond just colors and factions).
The Macrovari have great powerline systems that pump ambient energy throughout their territories and help power their many, many work projects.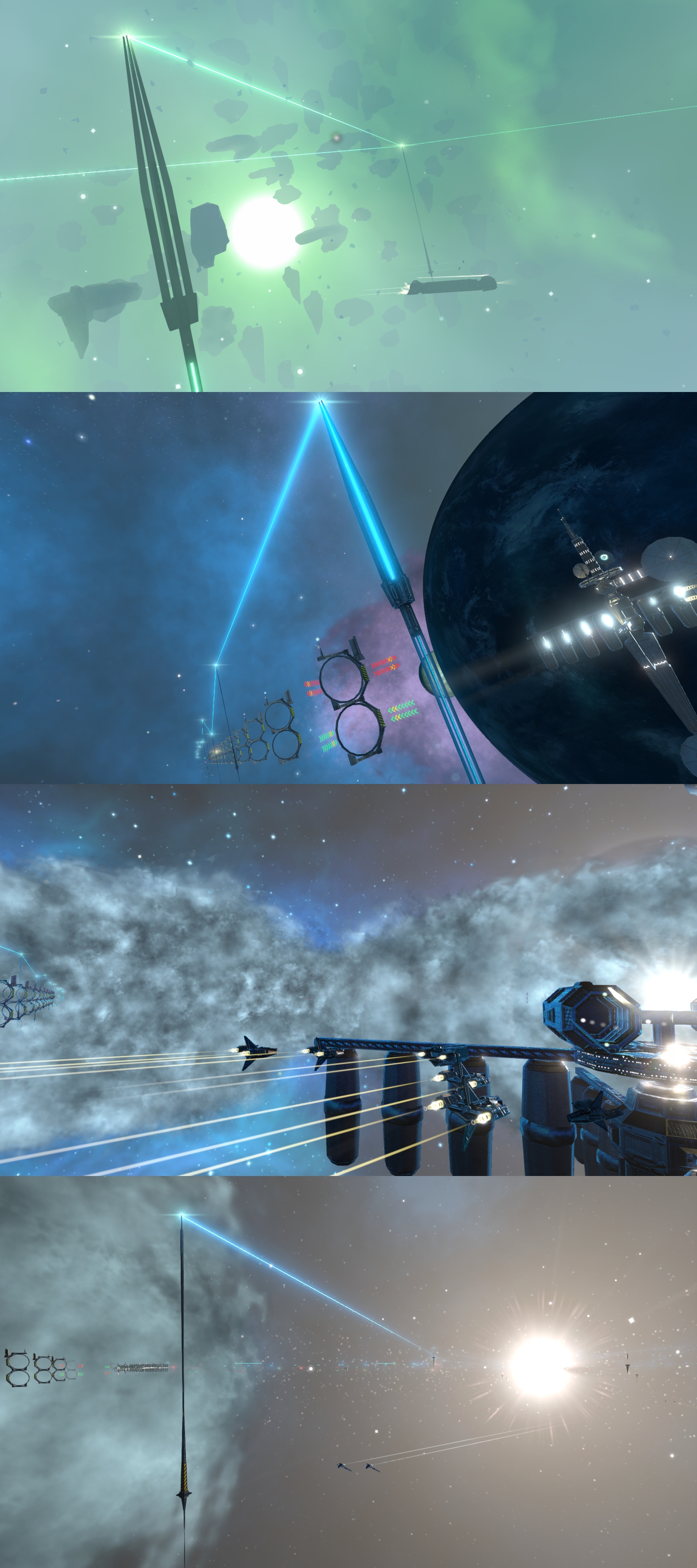 While the Ballden construct giant aqueducts and archways, which have both religious significance to them, but also let them show off their megaconstruction skills.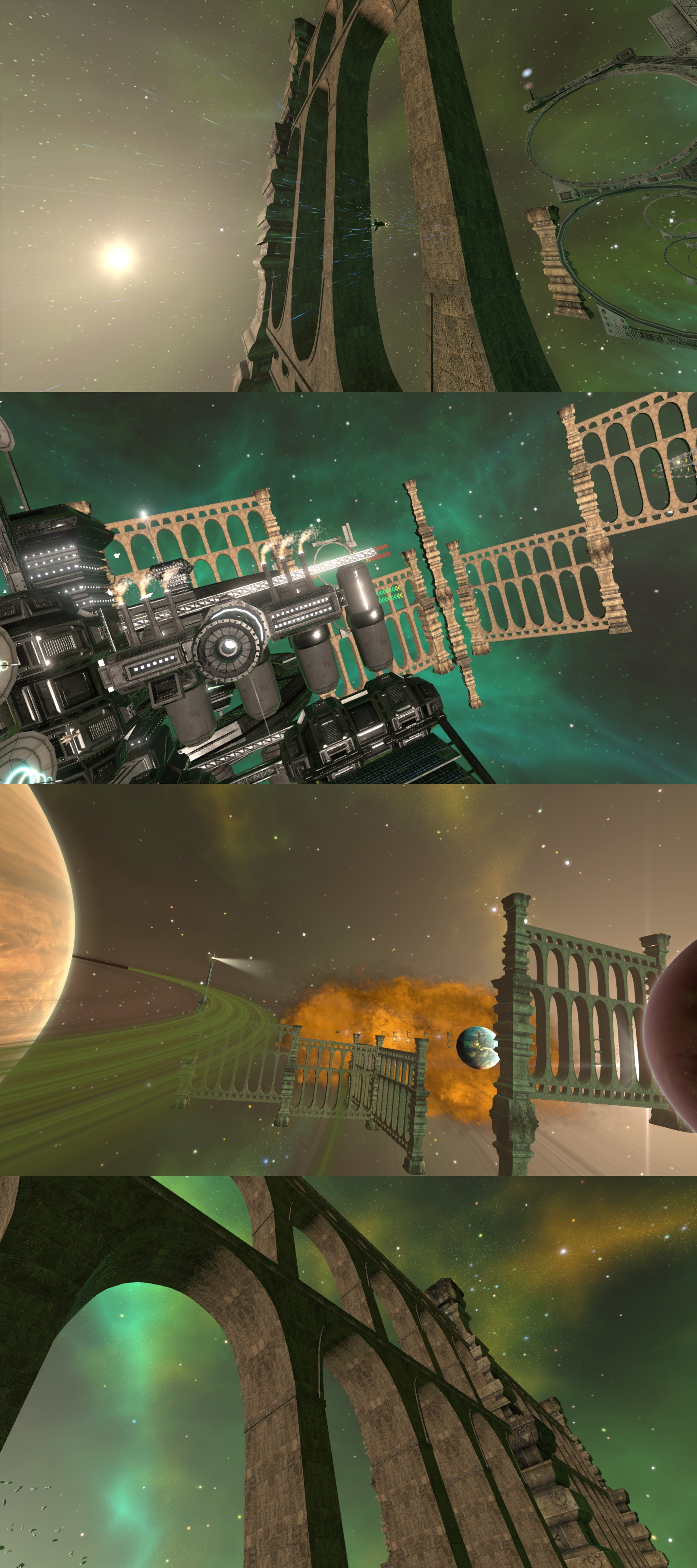 Lots of other content was also added, from vastly improved space forests, mobile blackholes, strange ruins made of scrap, planets caught in time loops, giant ice crystals, as well as color and texture passes on skyboxes and nebula.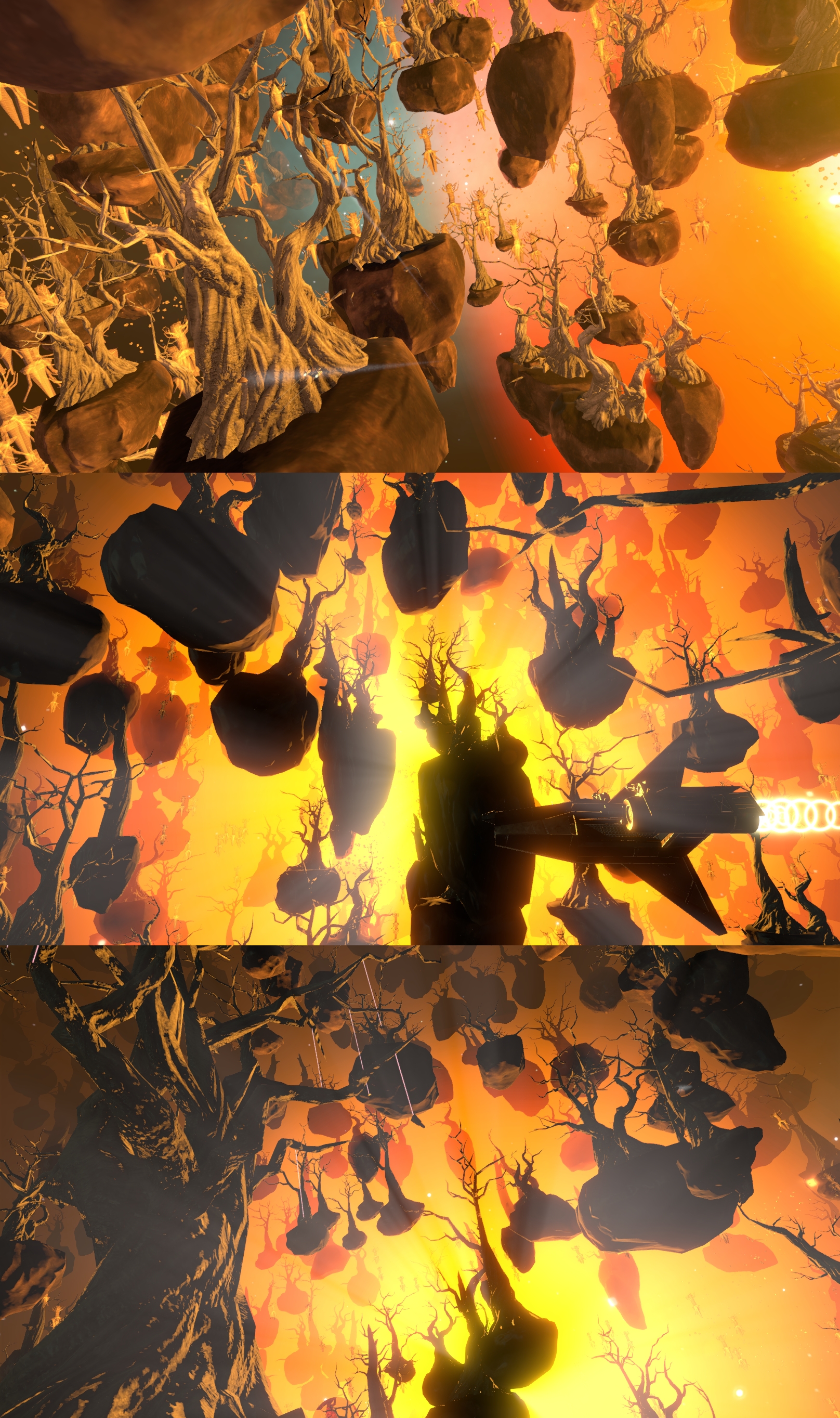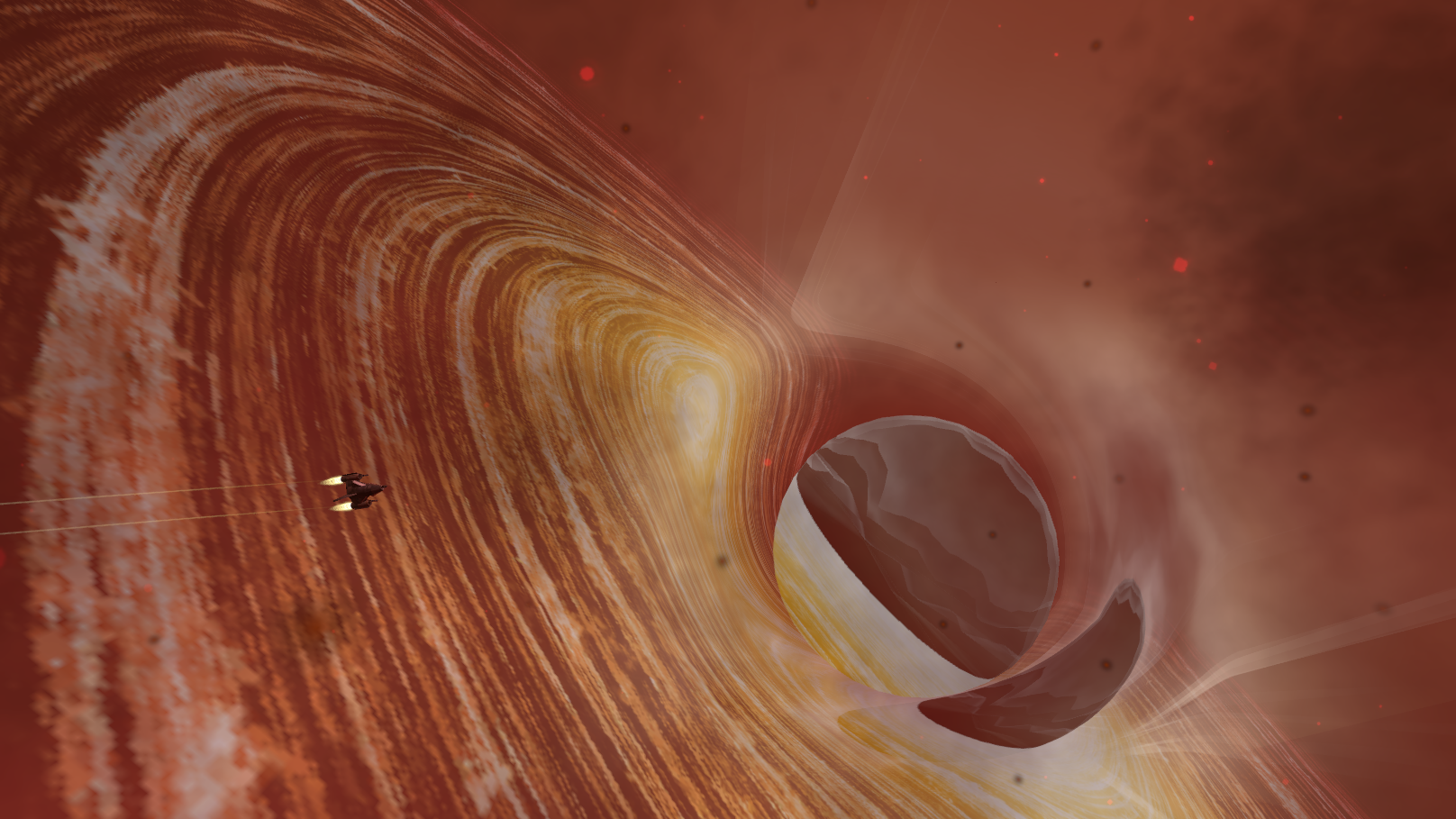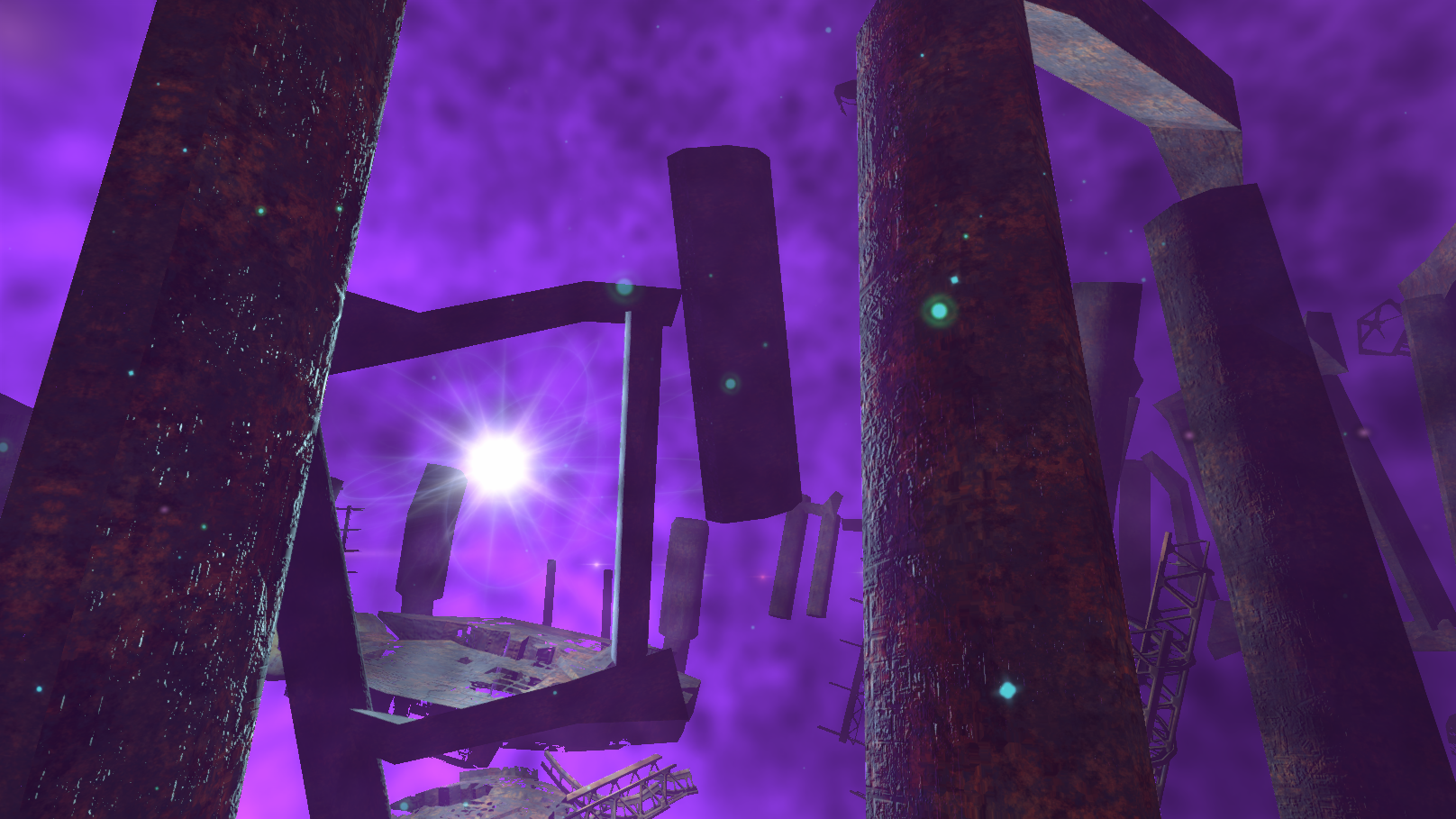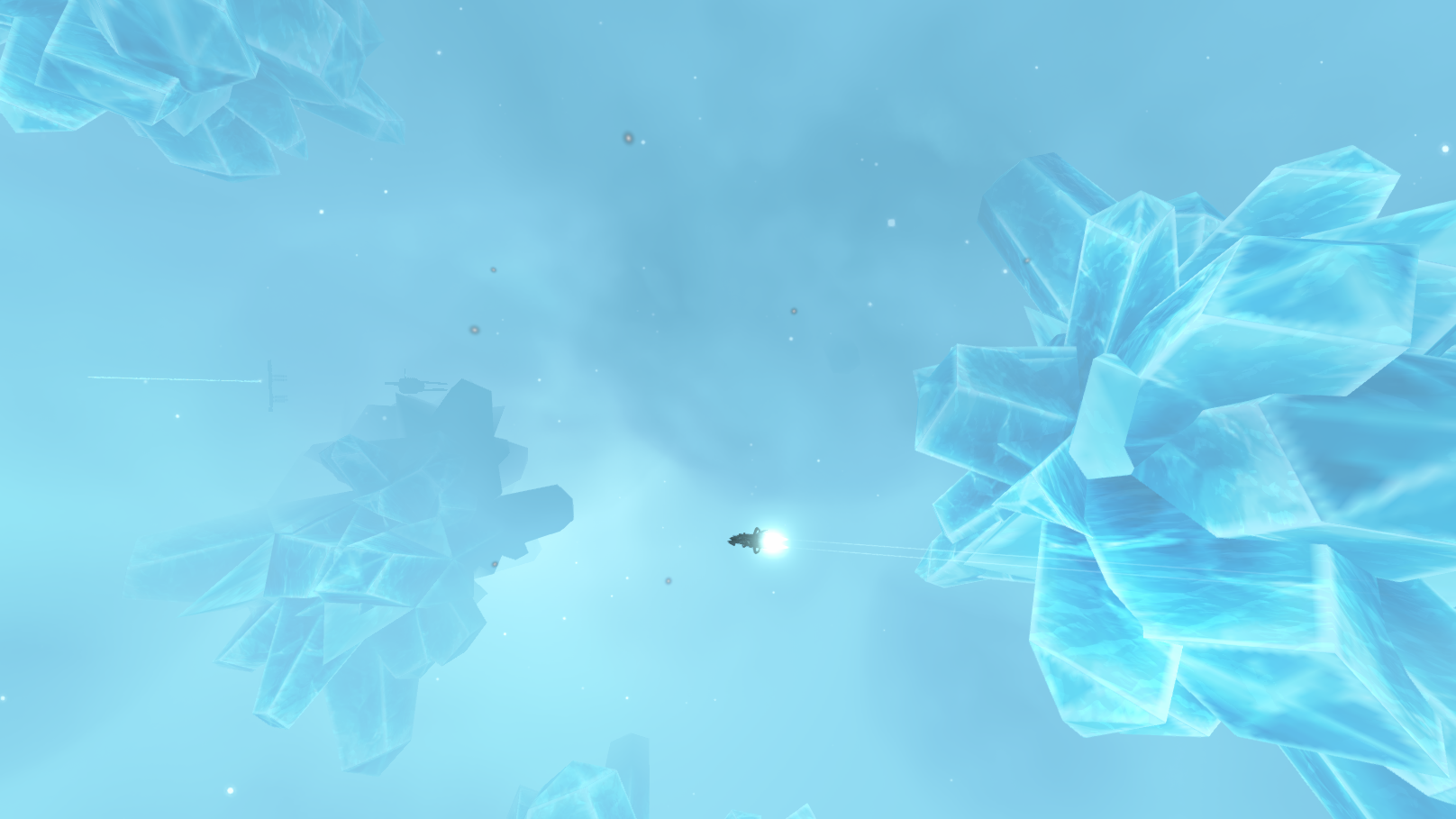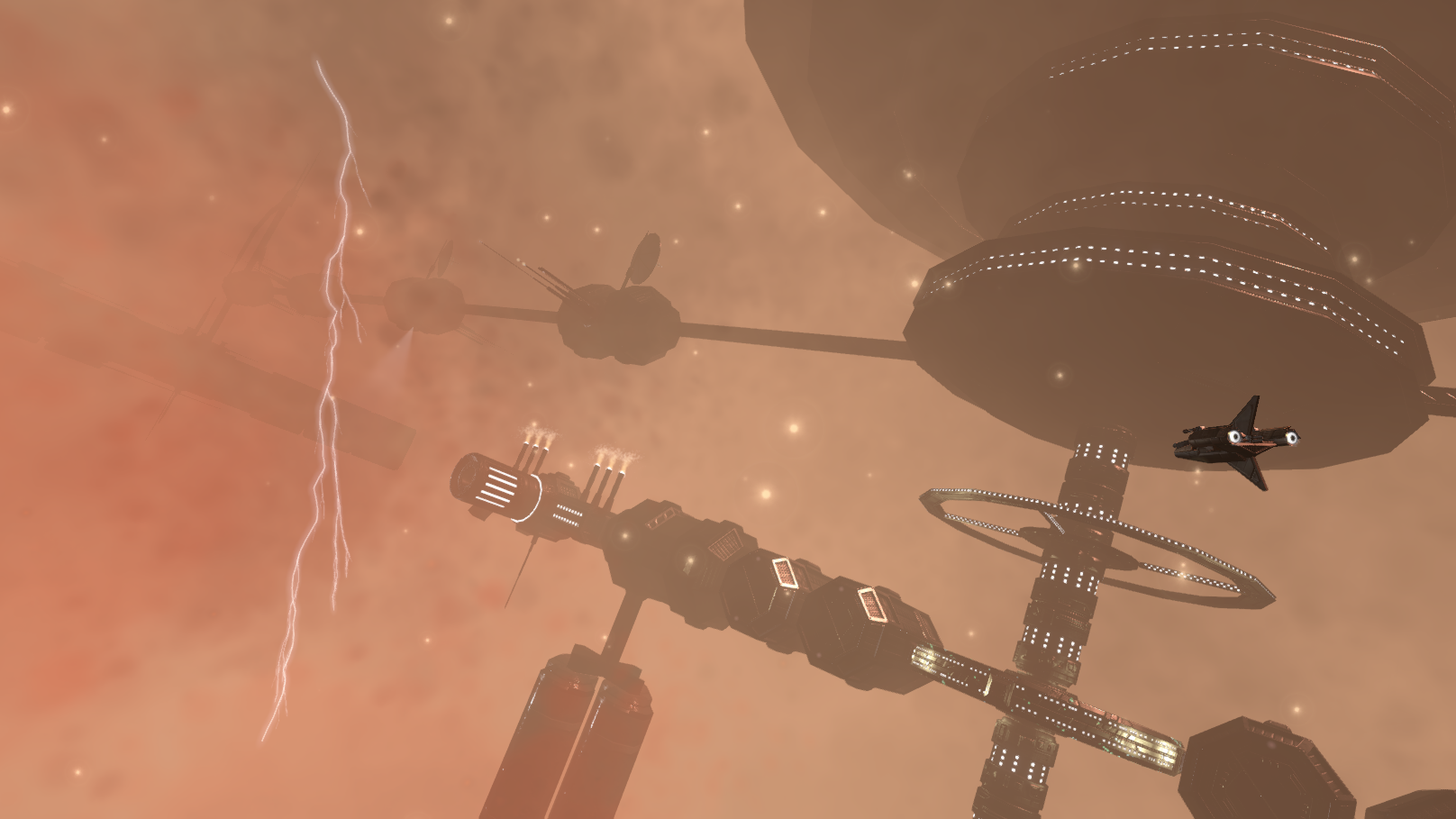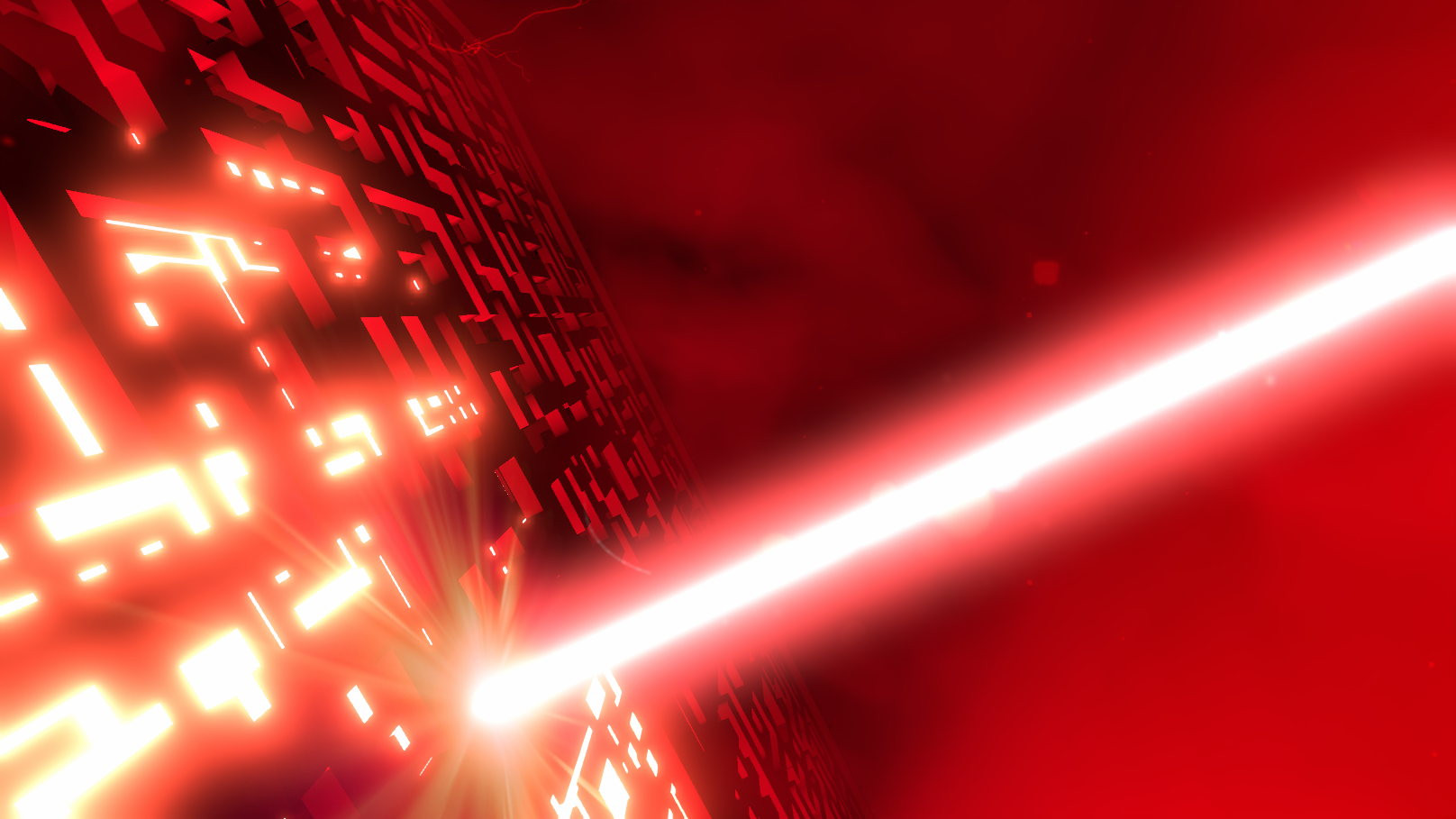 Quality of Life Additions, Fixes, and Optimizations
With lots of people playing the demo, ourselves included, we've had a lot of feedback on lots of things that needed fixing or changing. While the obvious bugfixes and such are there, I've also been adding a lot of little quality of life features to make things easier or clearer or generally have life be less of a hassle for folks.
Probably the biggest and the one I'm most proud of is ship optimizations. You may have noticed that NPCs caused a massive slowdown when spawned, due to how Unity handles physics. We've corrected that and some areas have seen a 30 FPS gain, especially in heavy traffic areas.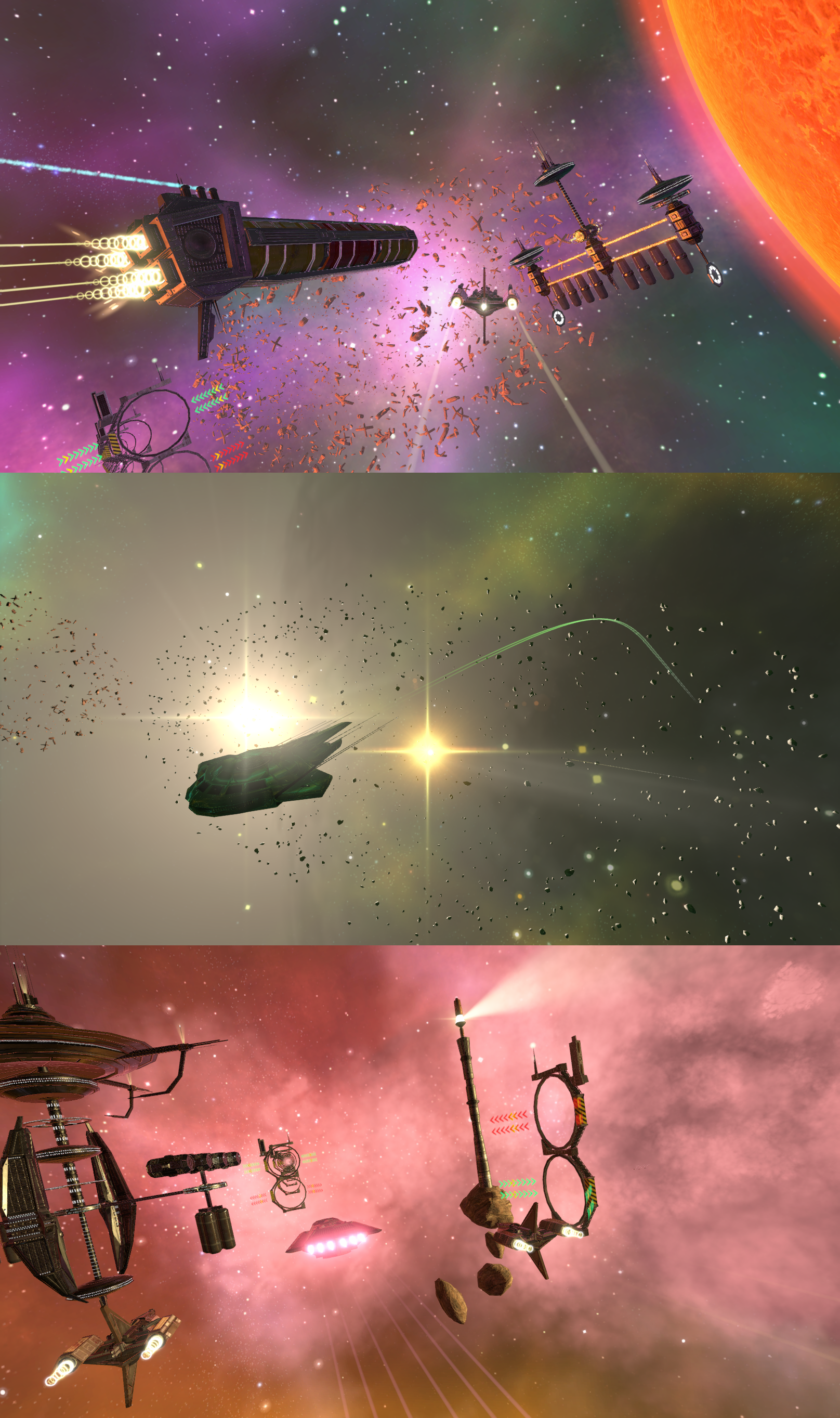 And of course lots of other quality of life stuff. Nebula clearings have shell models, the UI will show available services on stations, the garage UI has been redone, you can cancel active missions and see active factions during those missions, there's a transfer-all button when trading in your ship, and the navmap now has a toggelable grid.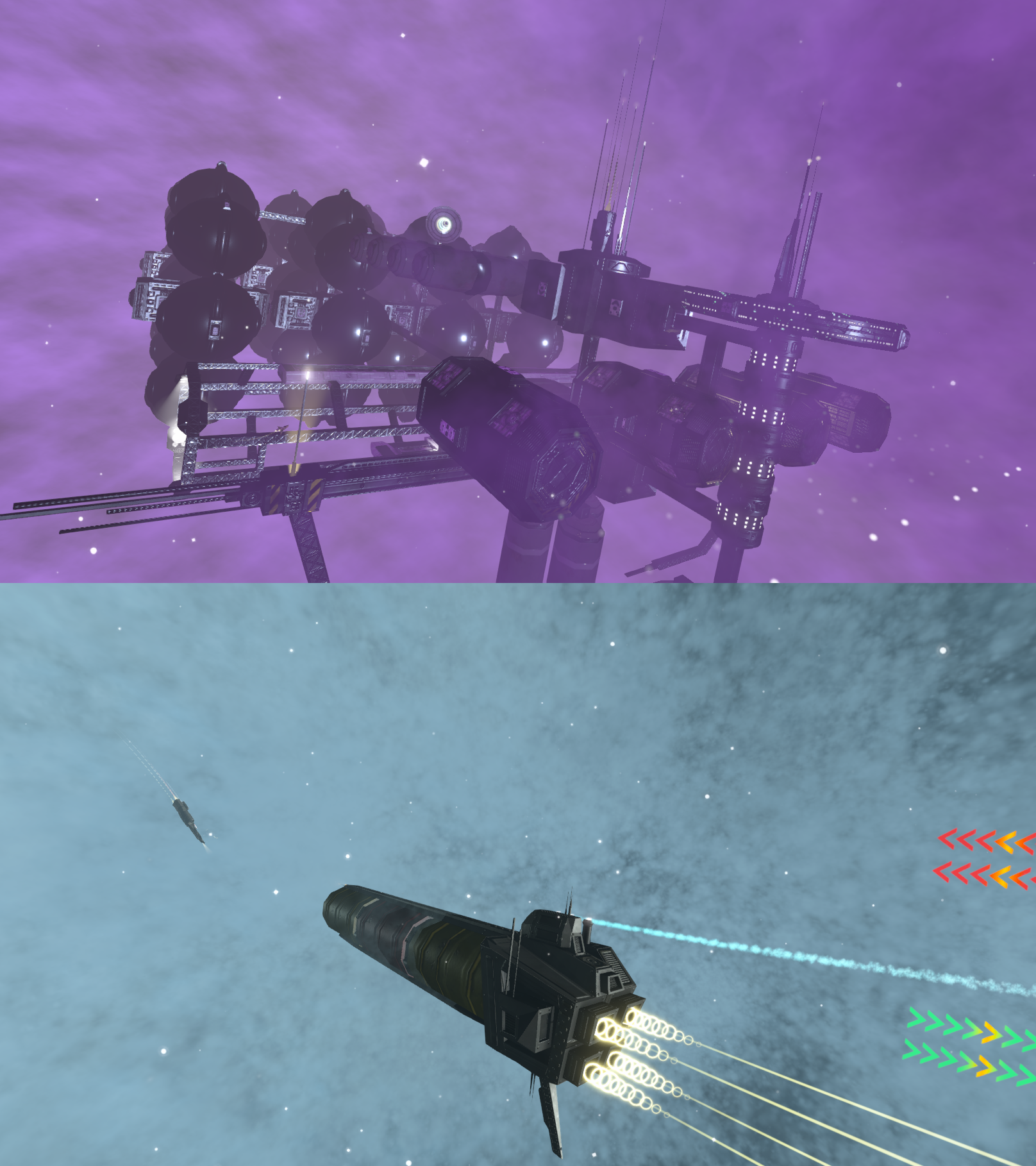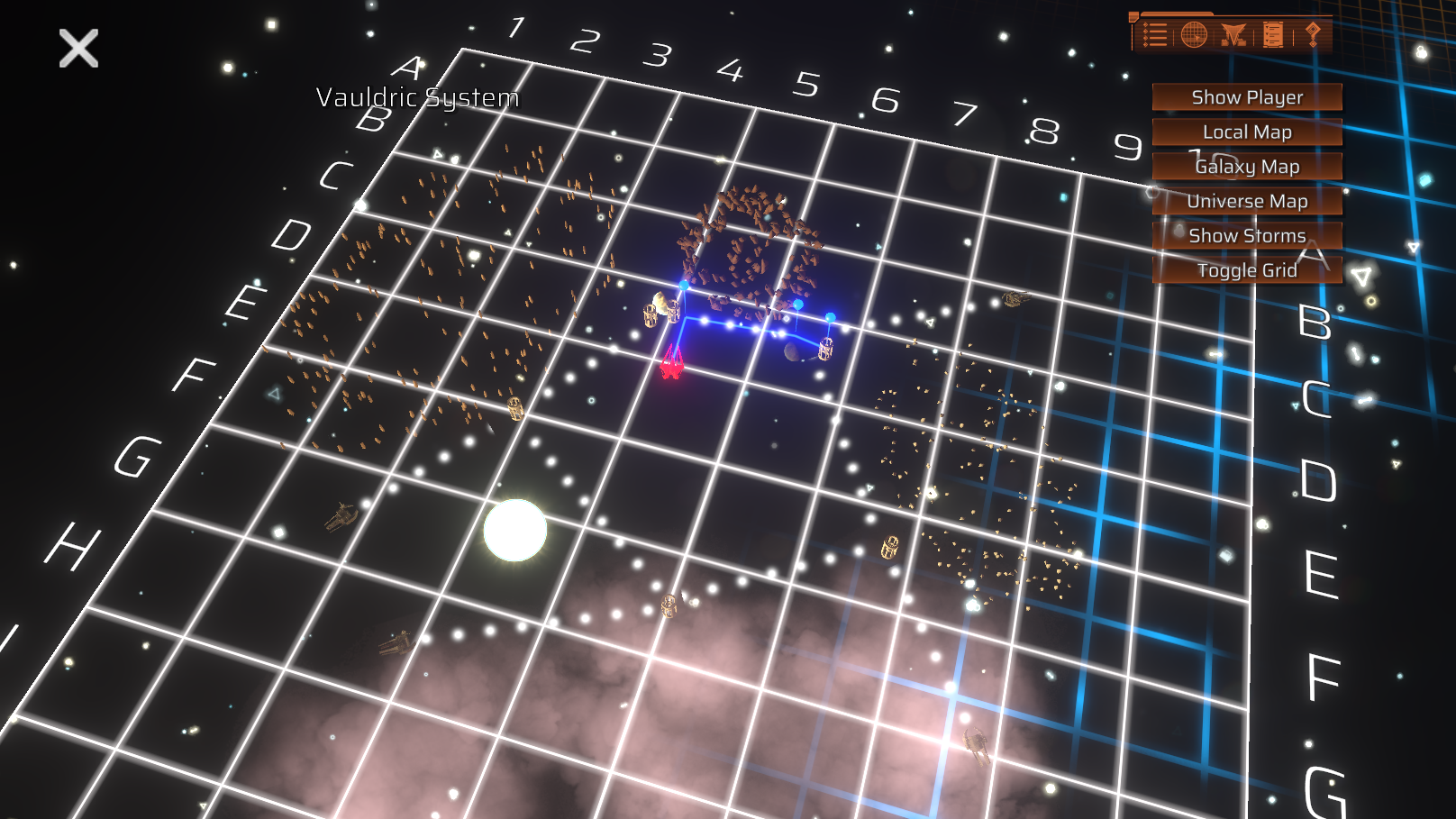 Asset Work
And finally as always, we've lots and lots of assets in the pipeline, from character models to capital ships to weapons.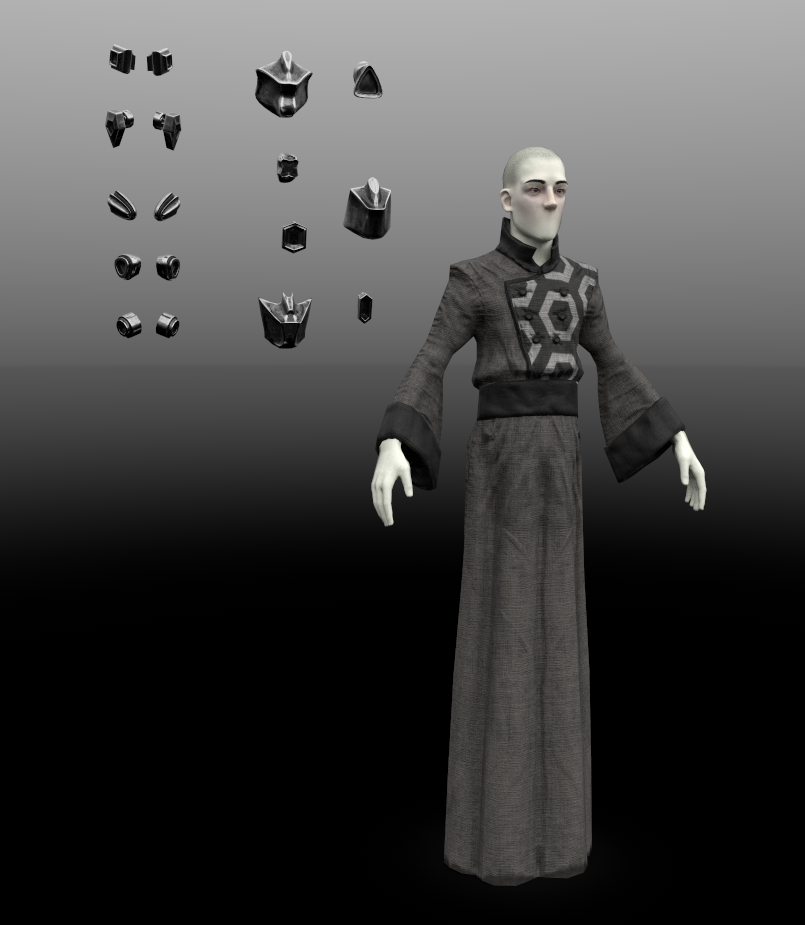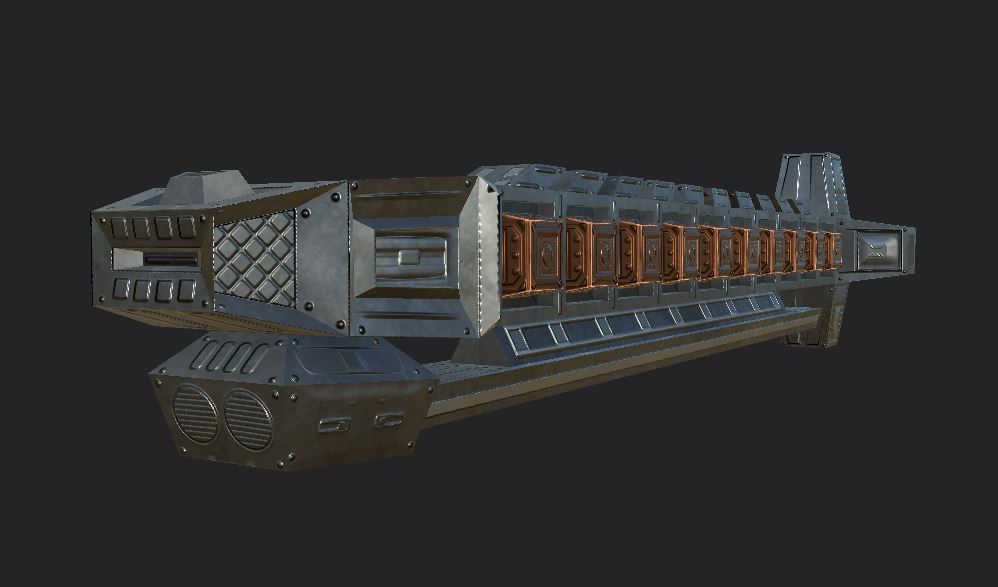 And that's all for this month. There's quite a lot more new things upcoming in the next month, so keep an eye out then. We'll hopefully have some news about demo 1.7 by that point too!