Hey!
Ok so after much much struggling with the current engine and its lack of features I have decided to move to CryEngine3.
After reading the How to CryEngine3 guide the whole day I noticed that some changes has to be made to the textures I'm currently using, but nothing huge luckily.
Someone said today that the name "Under Siege" is already taken and yes it is, so The game will now be called... "Under Siege - The Indie Game"
With all the work that needs to be done I decided to break everything up into small sections, with the foliage and map being the first.
Here is a little update regarding the foliage, The tall grass.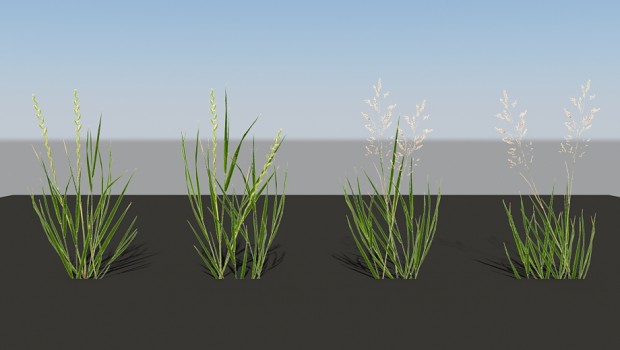 Im trying to create a few variations of each kind these are,
from left to right TallGrass1.1, 1.2 & 2.1 ,2,2
Im really excited about working with Cryengine and seeing my work rendered with it and making it look AAA.
Thanks for taking the time.
CGO