Thank you everyone for sharing their feedback and letting us watch you stream! This update's additions and improvements were all directly inspired by you!

Haven't tried the demo yet? This trailer will give you a taste of what you're missing!

Try all these new features below in the free demo/prologue on Steam today!
New Upgrades
Here's just a sampling of the new upgrades!
Tactical Dual Wield: When Roger is wielding two automatic weapons, he will automatically fire at two separate targets!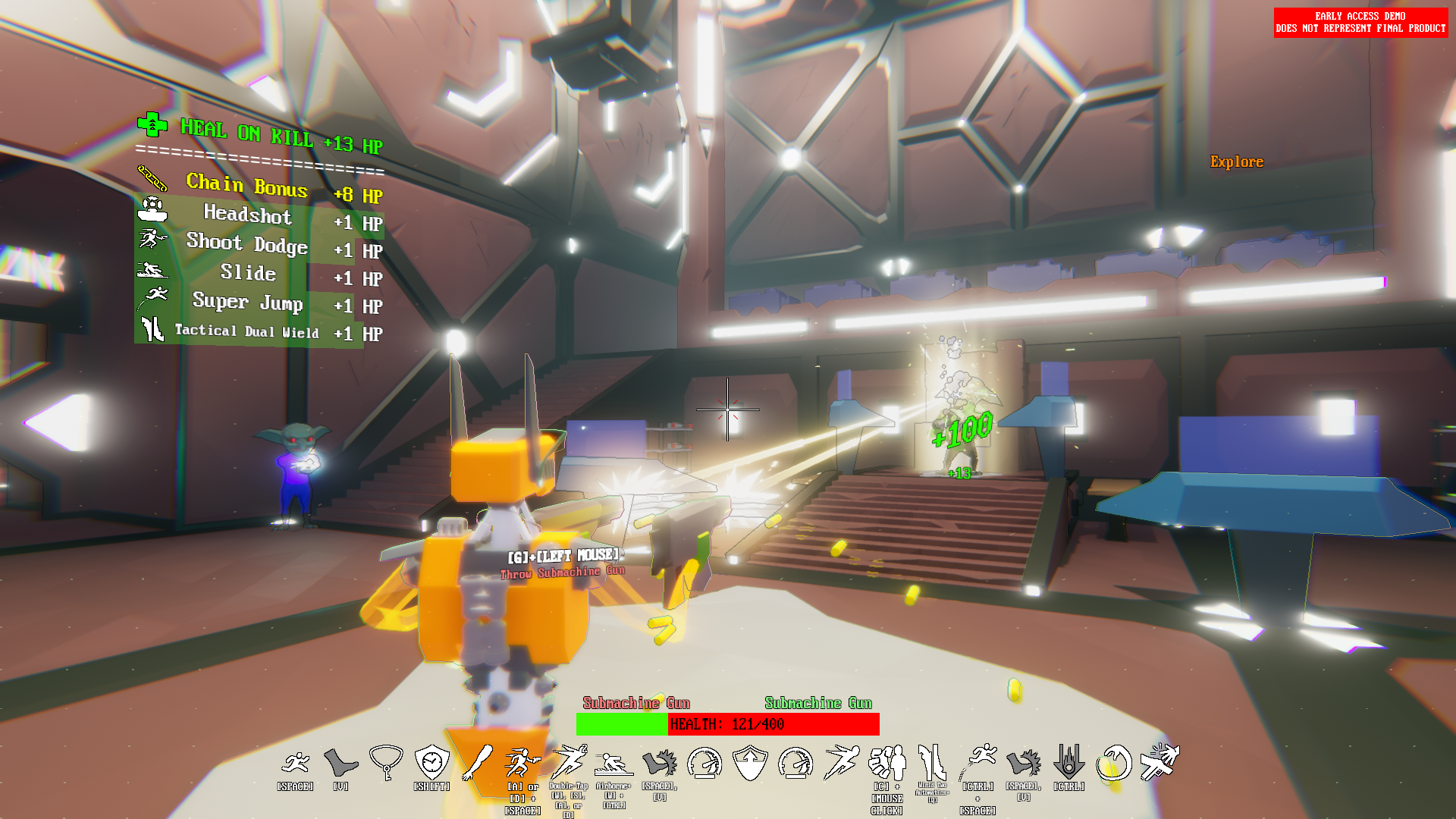 Gunslinger: Roger will put on his best cowboy impression, and snipe anyone in the head with semiautomatic weapons after a short charge time.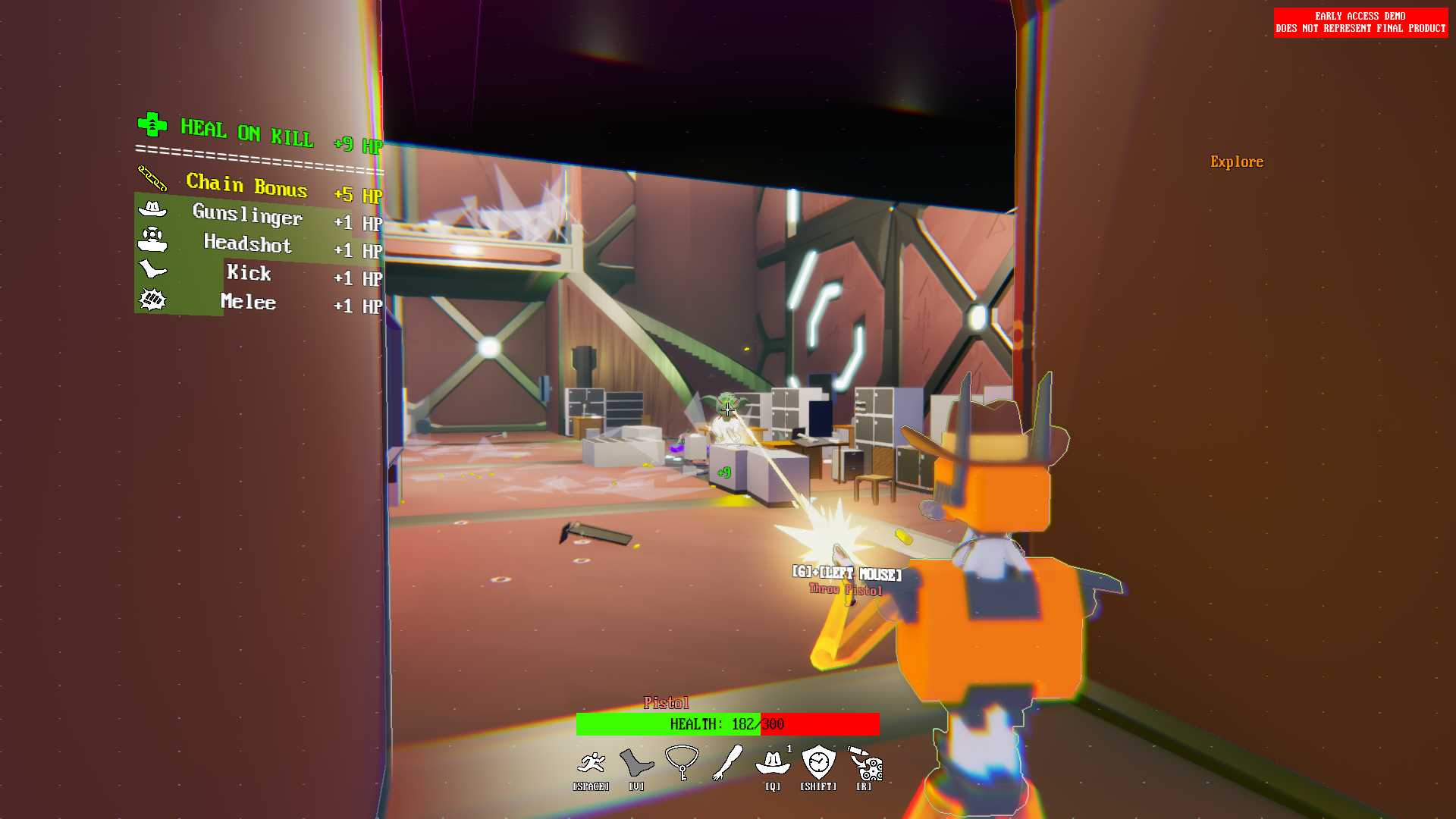 Scavenger: Roger can scavenge ammunition from nearby weapons, reducing the need to swap weapons.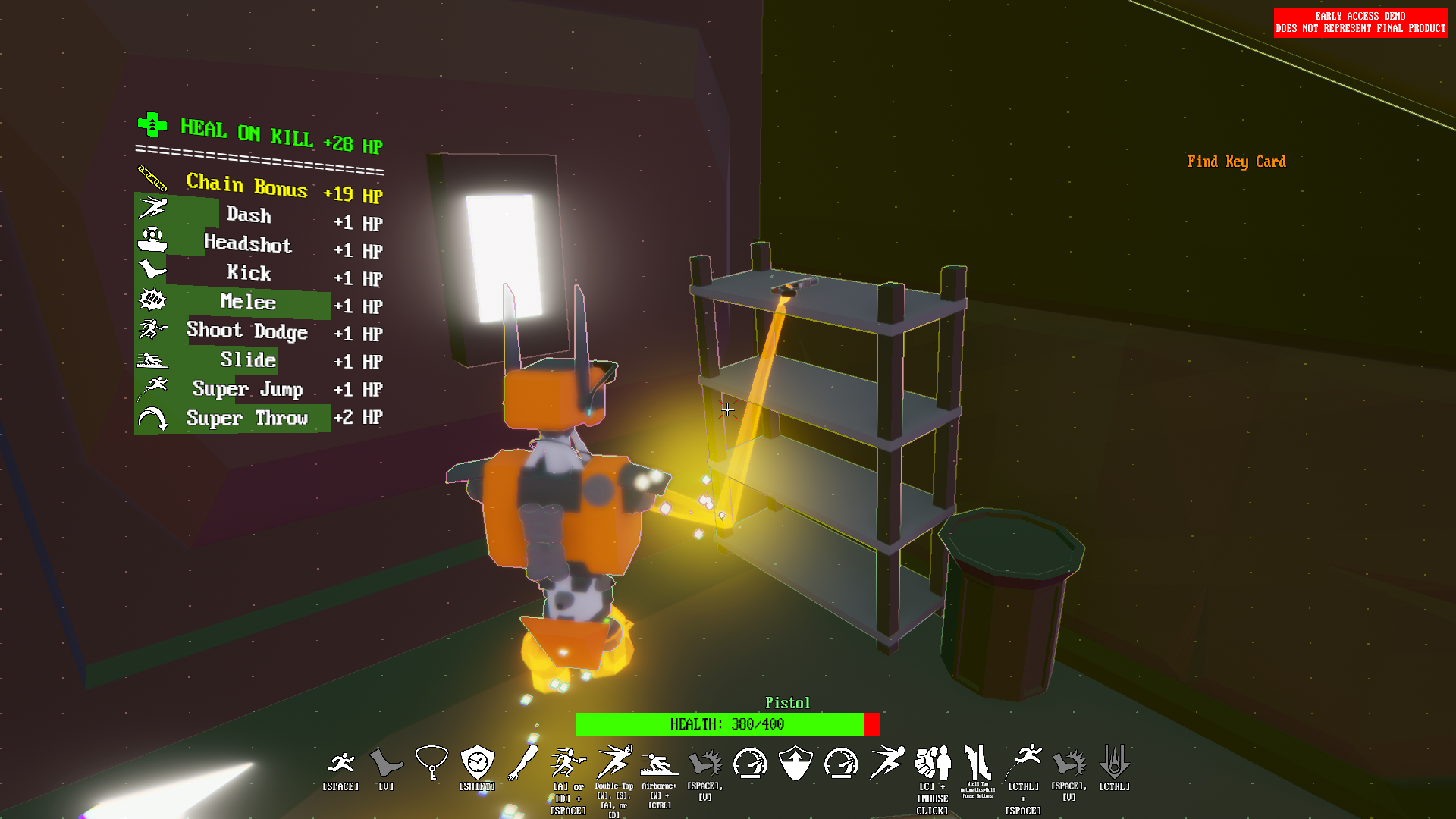 Resiliency: Increases Roger's hit points at the cost of speed.
Ludicrous Speed: Greatly increases Roger's innate speed.
Compass: Instantly know where the exit is.
Additional Dash Charge
Infinite Slide!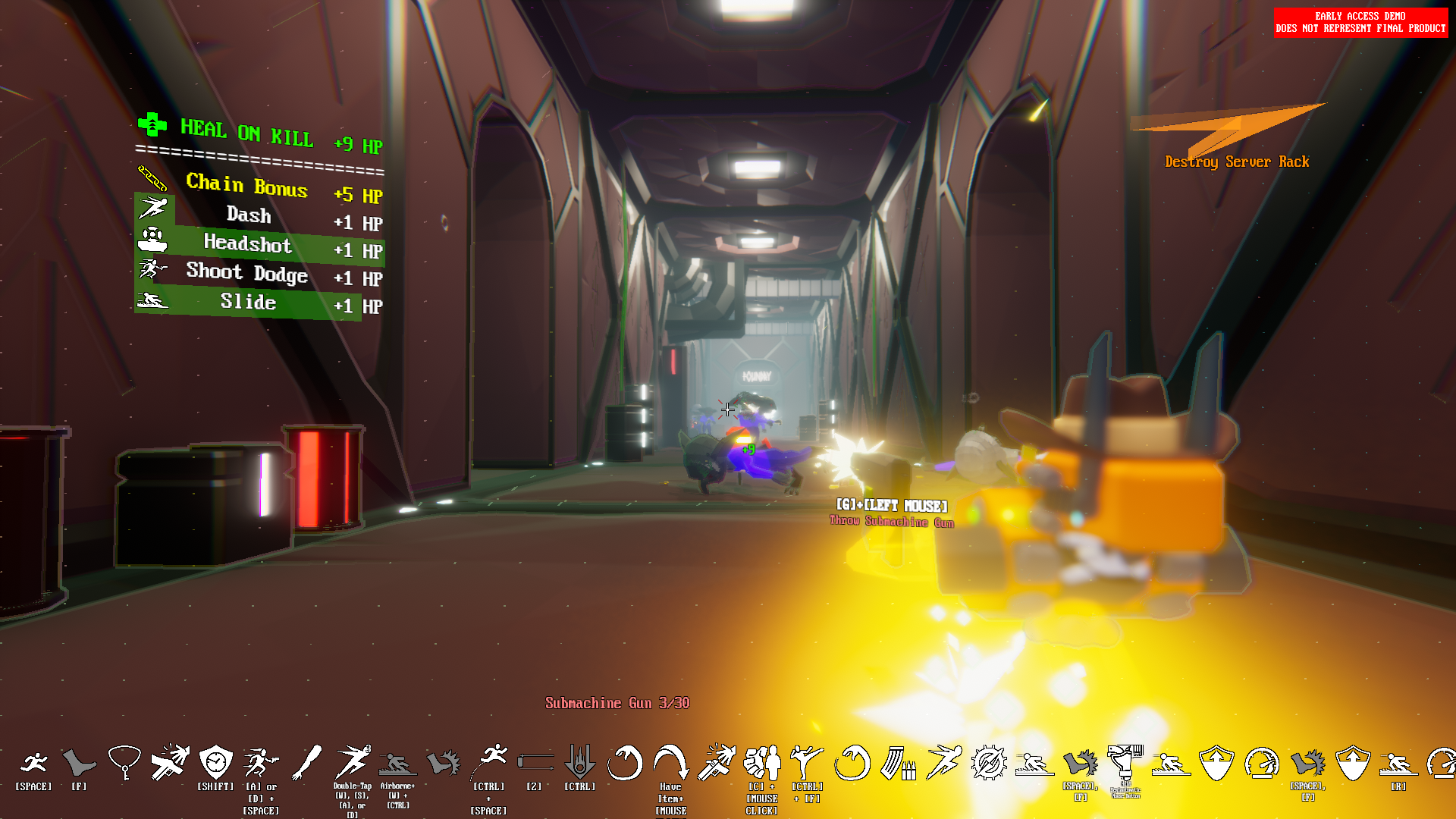 Piercing Air Kick: Extra damage when kicking while airborne!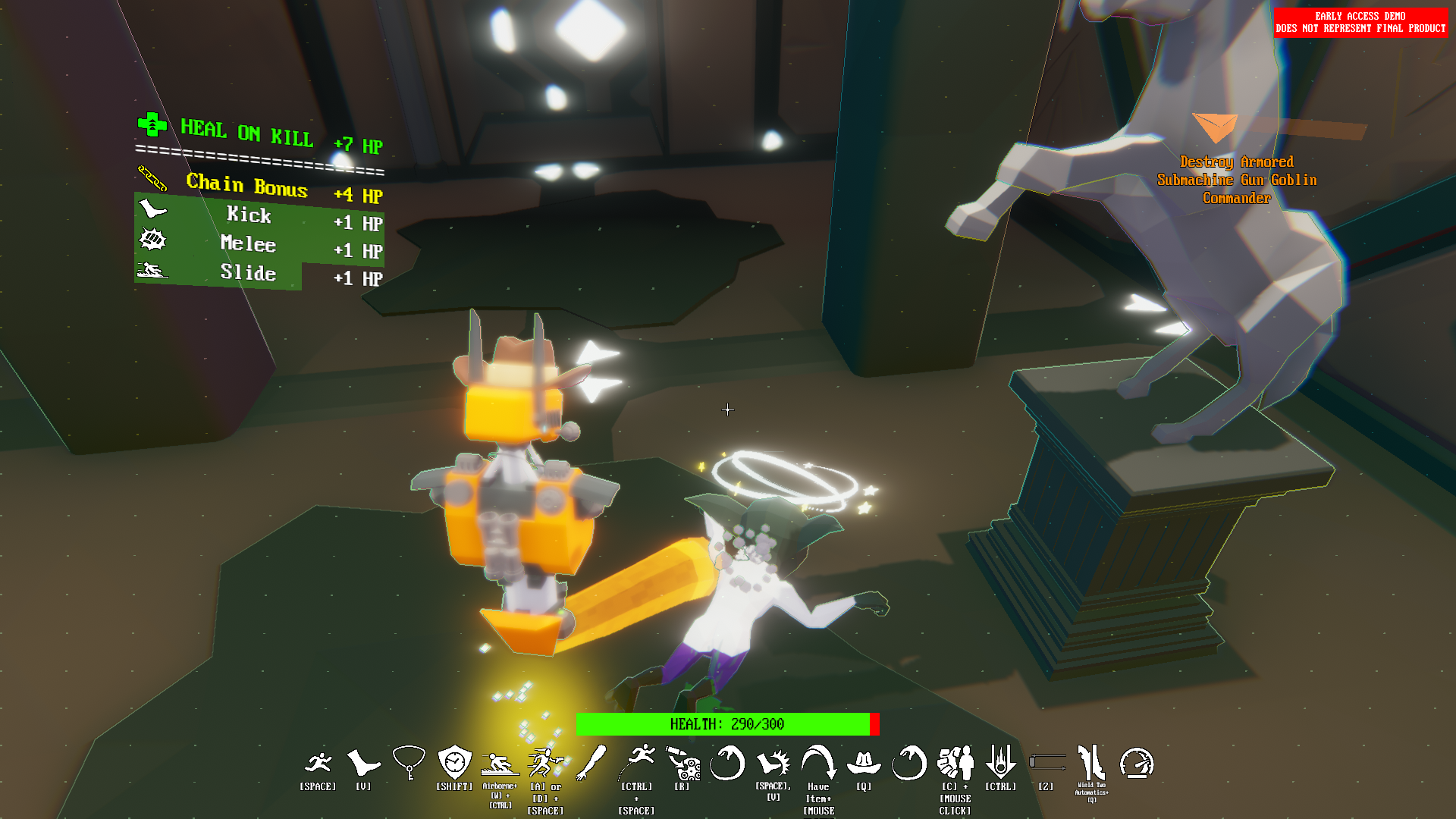 User Interface Enhancements
Roger must pick "Roger-Time" (bullet-time) as the first upgrade. Too many players will skipping or missing the best upgrade in the game!
Added subtitles. Can be disabled in options.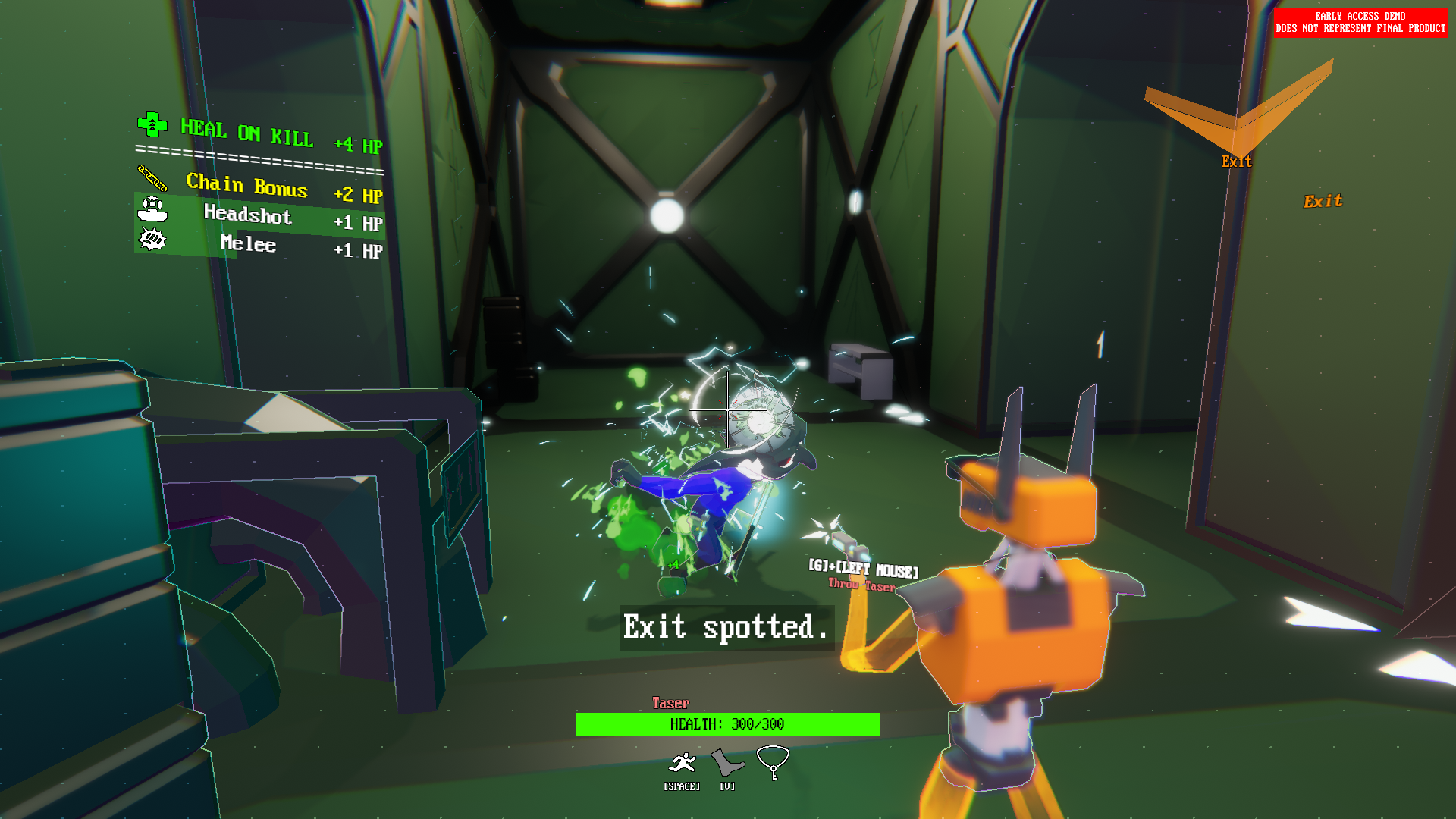 Upgrades bar now more accurately display the status of an upgrade.
Keybinding!
About frick'n time! ;-)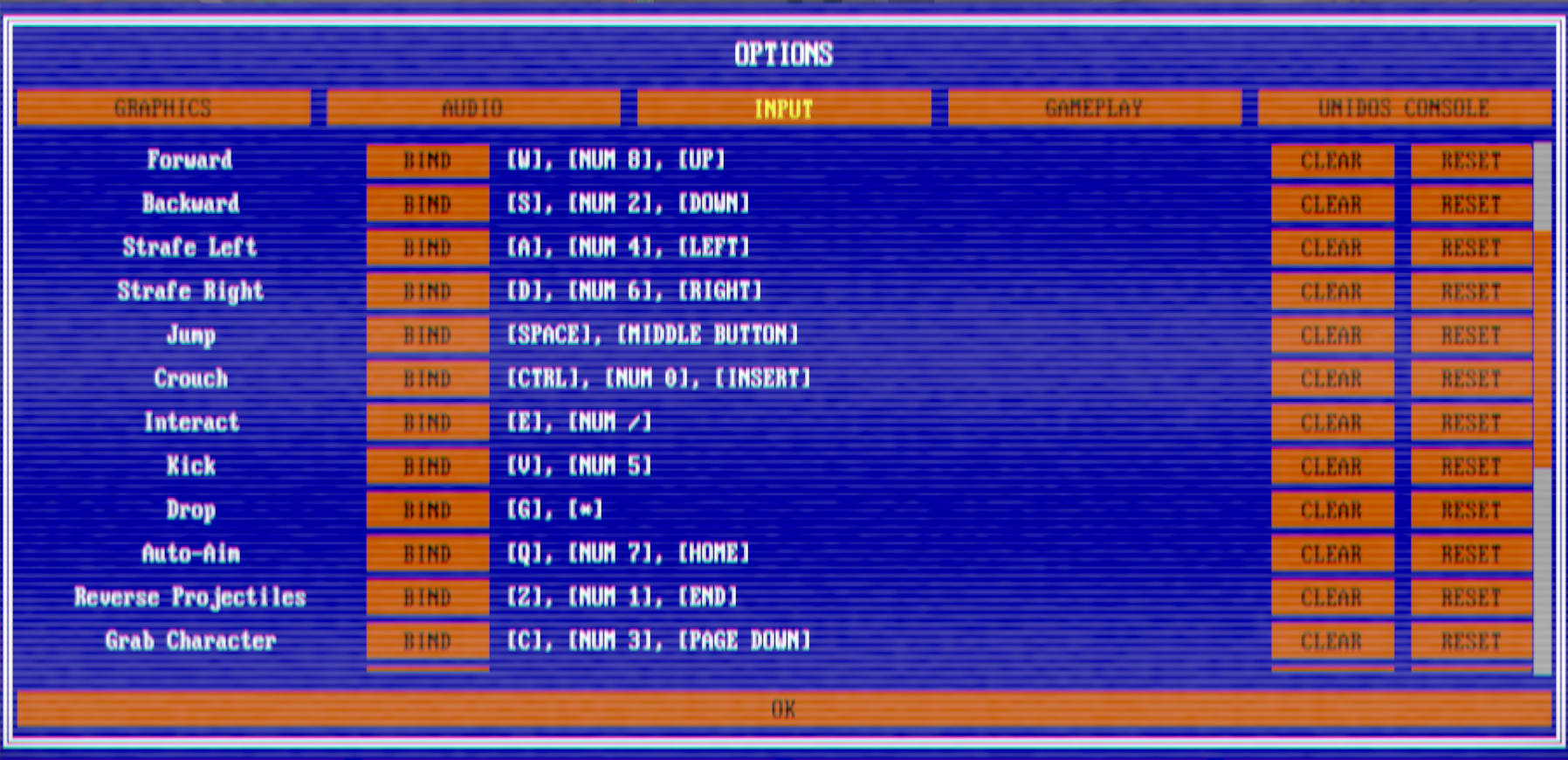 Polish and Bug Fixes
Added "computer vision" aesthetic, which adds a greenish line around nearby edges, and laser scan lines on nearby surfaces. Can be disabled in options.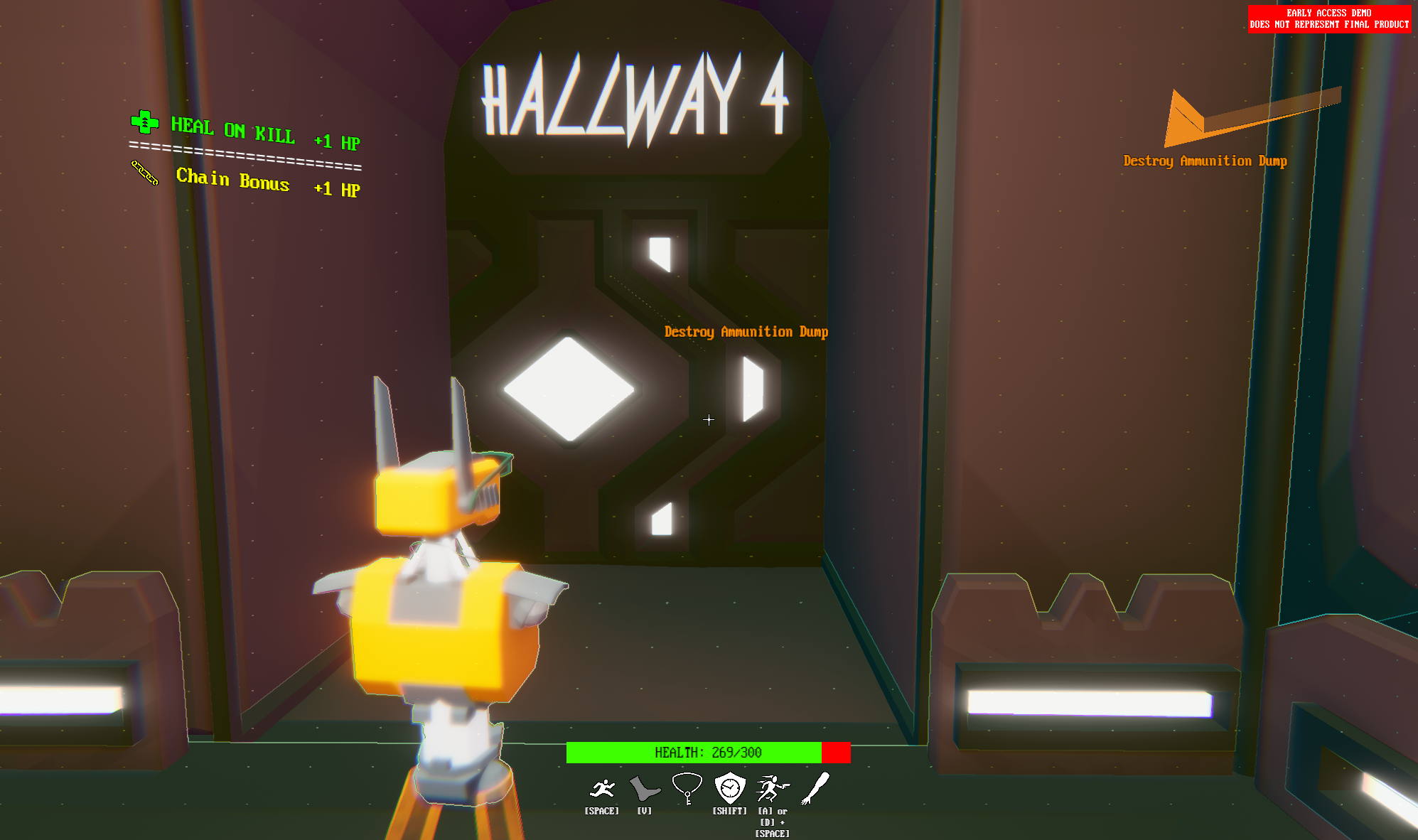 Made it PAINFULLY APPARENT that Roger's ship was ransacked in the introduction!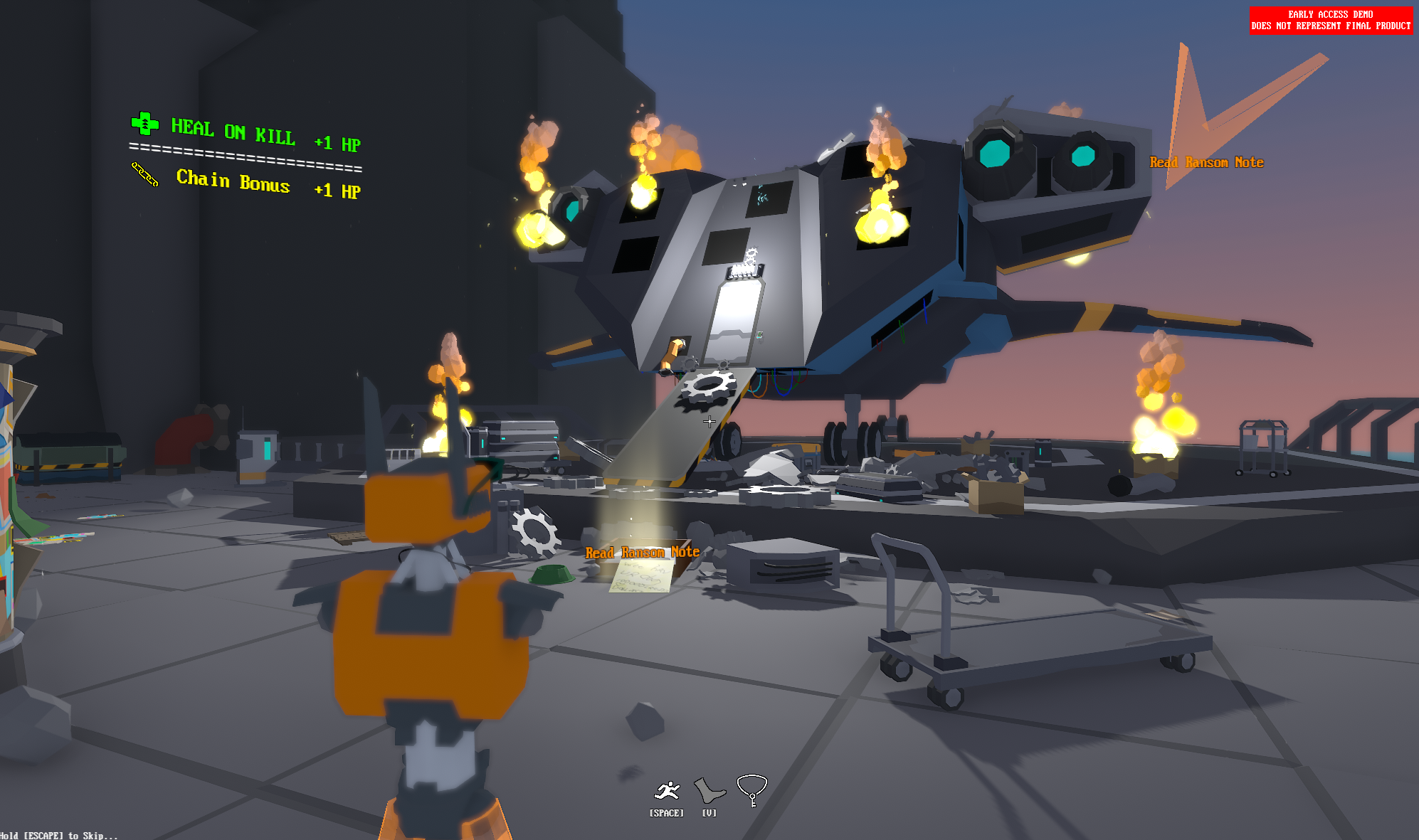 Roger will tell players to pick up items if they only kick enemies the first few levels.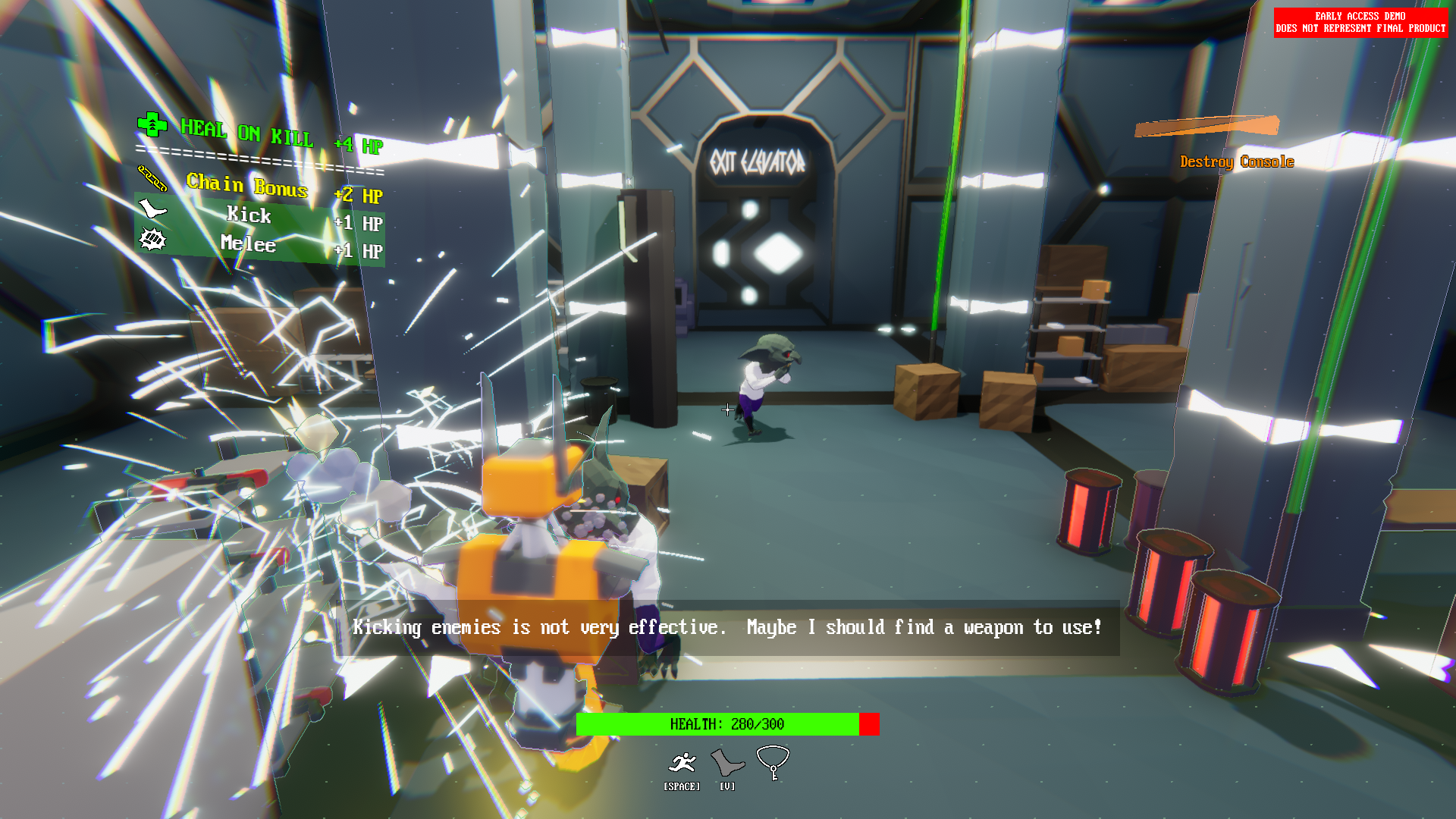 Reduced many particle effects' "noisiness," making it easier to see.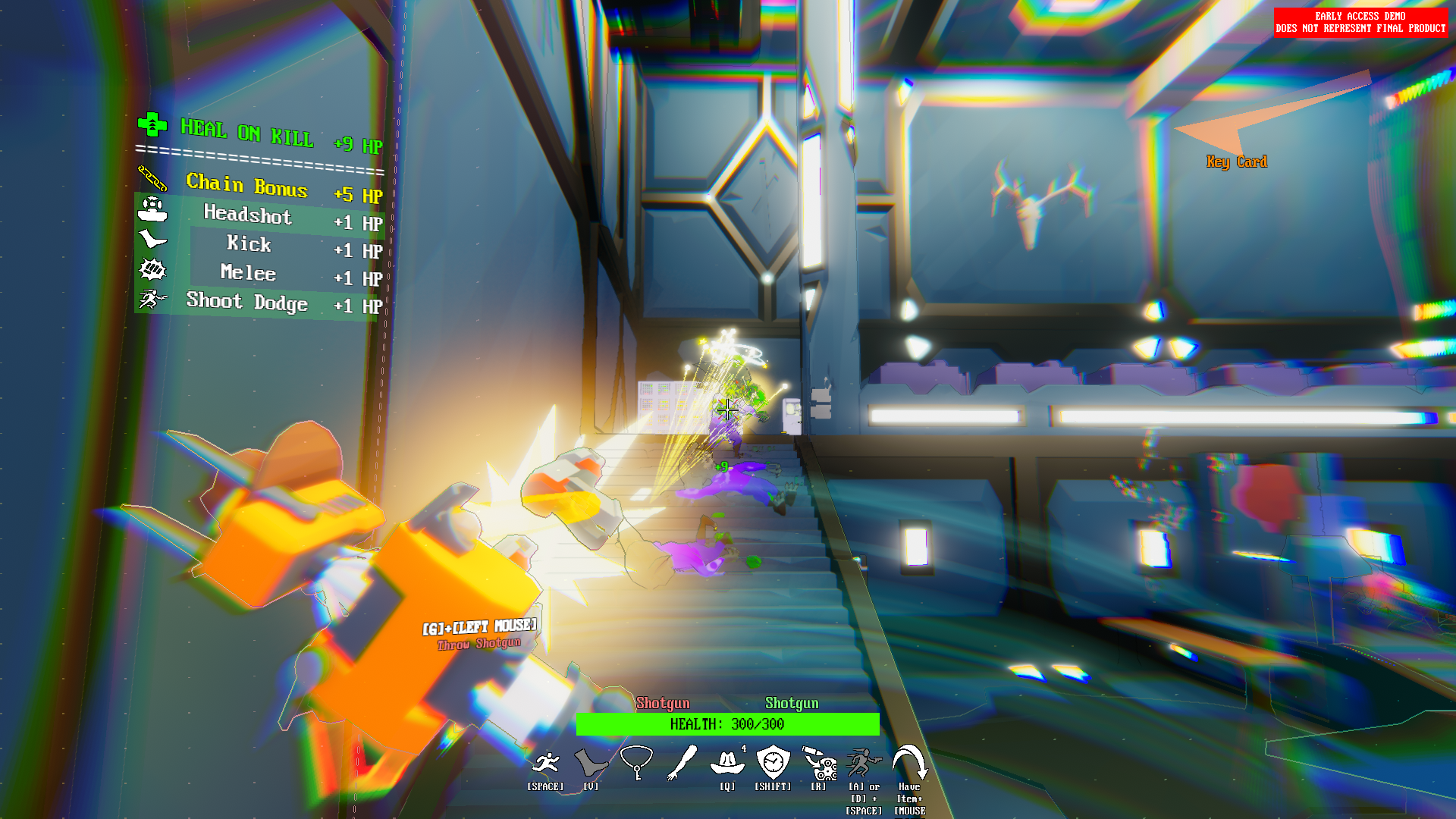 Reduced difficulty of early game. (Remember, you can increase difficulty in options!)
Greatly increased the chance that there is at least one security guard per room, ensuring you're always on your toes!
Bonk stick now can hurt the enemy that spawned with it... oops!
Fixed disconnected rooms spawning, blocking entry elevator.
Fixed losing buttons disappearing after fade to black.
Reduced default bloom.