Just a quick update today, IndieDB. The inevitable post-release bug-fix release has now been... released! This is version 0.2.1. It contains fixes for the two major bugs people noticed in 0.2.0, the ability to export map files to .png, improved ability to scroll and look around the world, and has also added the Resources map, which shows both the level of food and the supply of mineral resources in certain squares, as in the example below: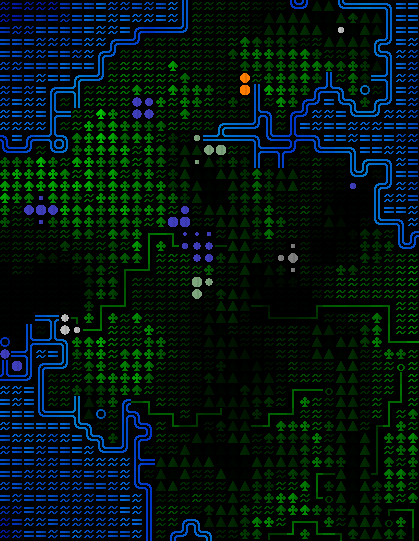 Get it at Ultimaratioregum.co.uk
You can keep up to date on my devblog, Facebook page, or Twitter feed. The devblog is updated weekly on Mondays, Facebook a few times a week, and the Twitter roughly daily. Any thoughts, please leave them in the comments! Version 0.3.0 is now in the works, and will generate languages, myths, histories, coats of arms, flags, and entire civilizations. It'll be a big one, but I'm hoping to keep the updates coming regularly, and maybe put out a 0.2.0 in the mean time. Stay tuned...