Ultima Ratio Regum 0.8 Released
It is with immense pleasure that after around five years (!!?!) of development, including a year "off" when I thought / feared I might never return: Ultima Ratio Regum 0.8 is done!
Main features:
Procedural generation of potentially millions of possible NPCs in all settlements within the game.
Several dozen different NPC types, each with their own schedules which play out alongside the player's actions.
Face generation with significant variation for genetics and culture.
Detailed conversation system, withseveral hundred potential lines of enquiry, and answers / detail of answers / willingness to answer determined by a range of social and personal factors, leading to millions of possible conversations.
Procedural clothing generation for almost all possible items of clothing, differences in clothing between cultures, and also major differences in clothing between culture types (feudal, nomadic, tribal, etc), and unique clothing styles for religions.
A large number of general optimisations, improvements, new visuals for various things, and so forth.
You can download it at Markrjohnsongames.com.
I have no idea whether this is the last version or not, but it's done. And more importantly it contains everything I hoped for and everything I wanted; a living breathing talking moving world, with vast numbers of people, procedurally-generated dialects and speech patterns, faces, clothing, NPC schedules, and a million other things I probably mentioned somewhere back in the blog's history but forgot about, in the long period between then and now. Although I don't know whether any game can really meet expectations after five years: I do, sincerely, hope you all find something interesting in this world and its people. As long as that's the case it will have been worth the time spent.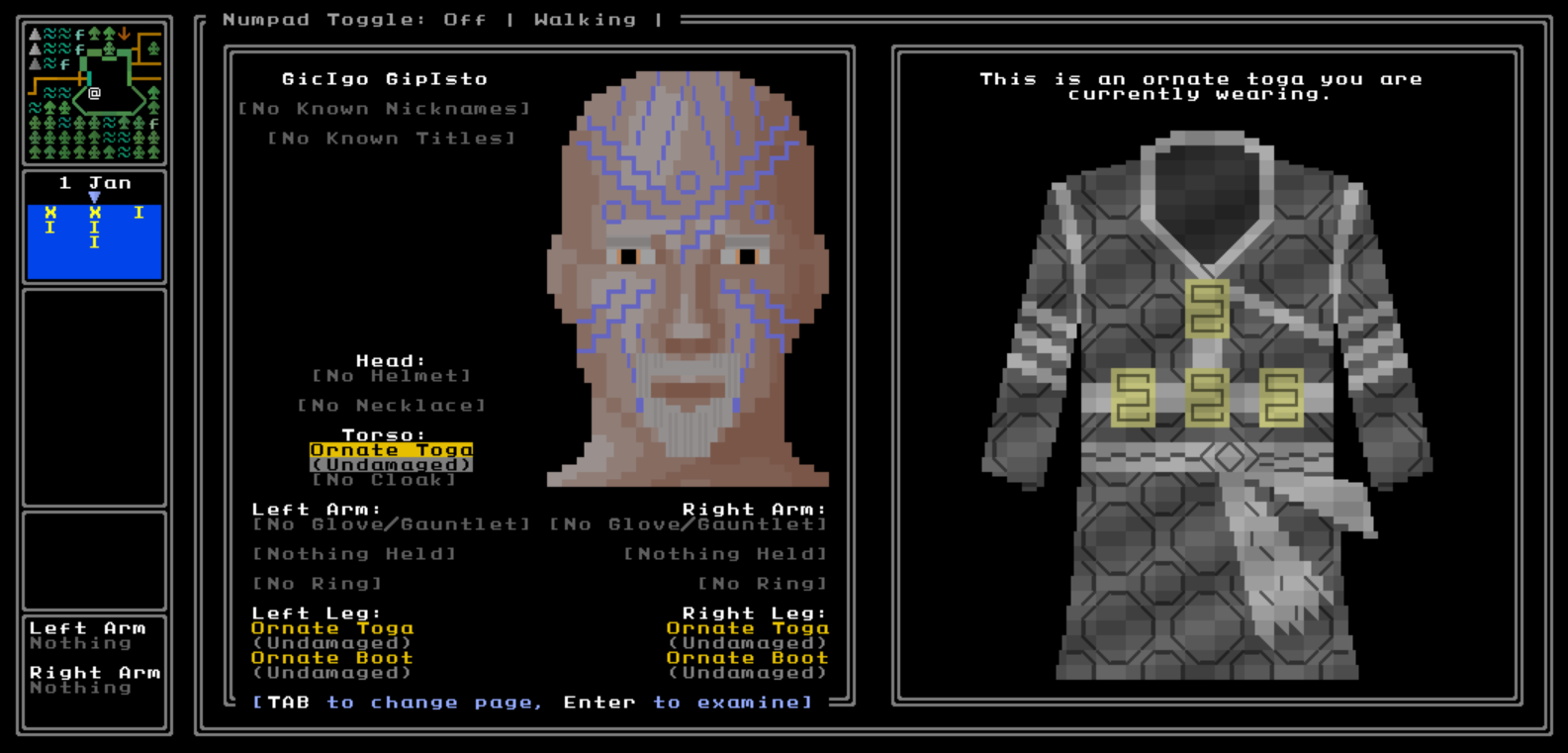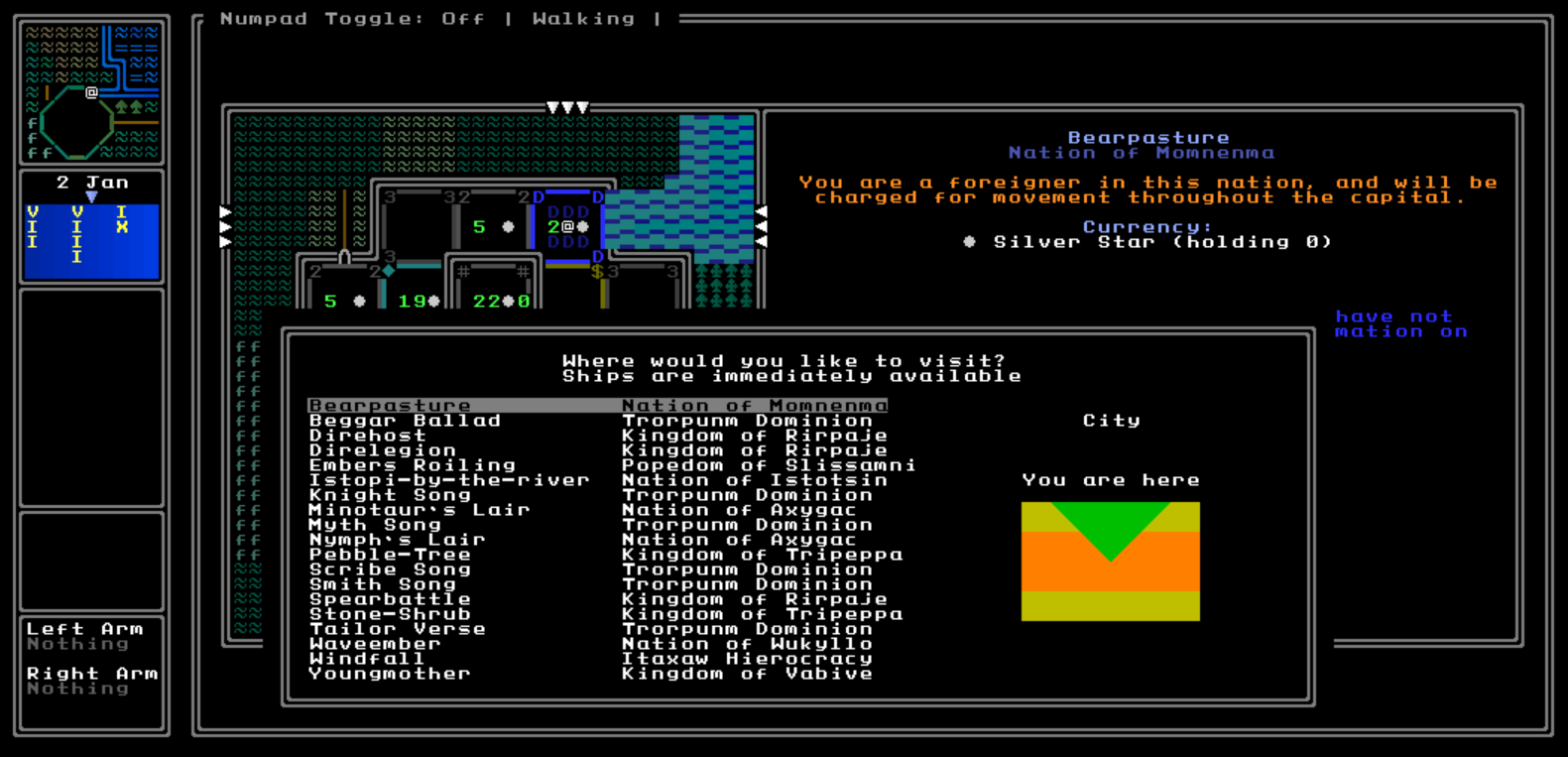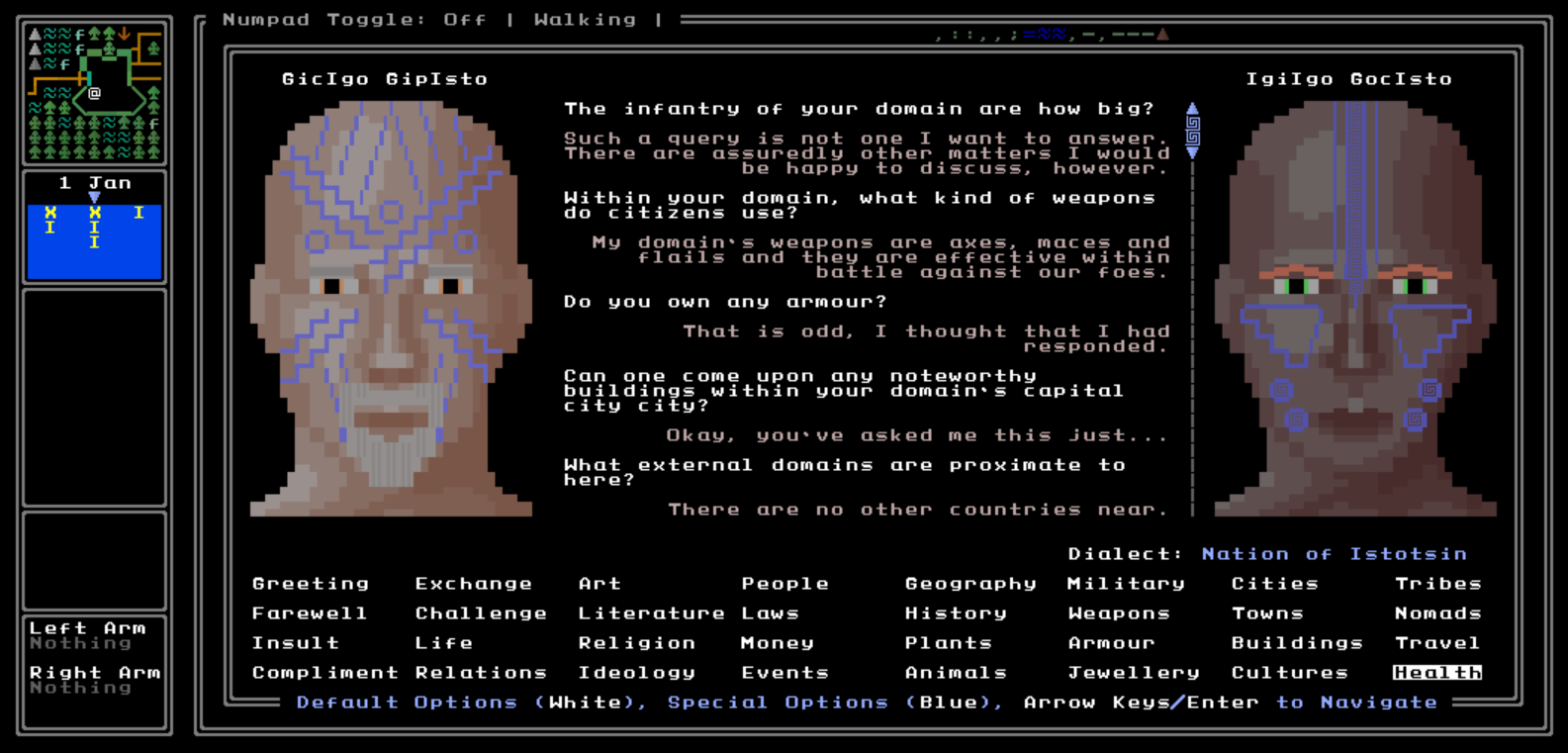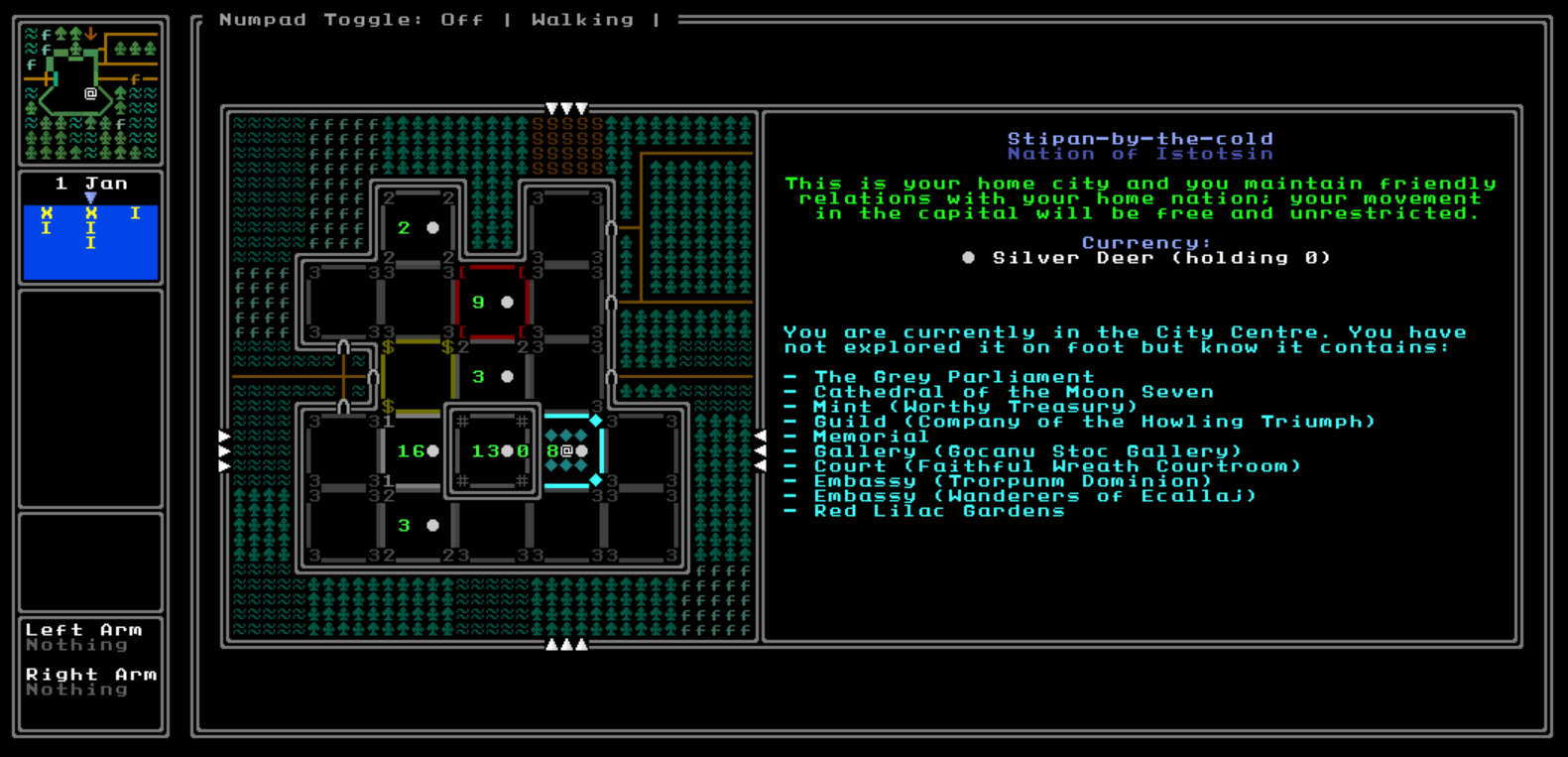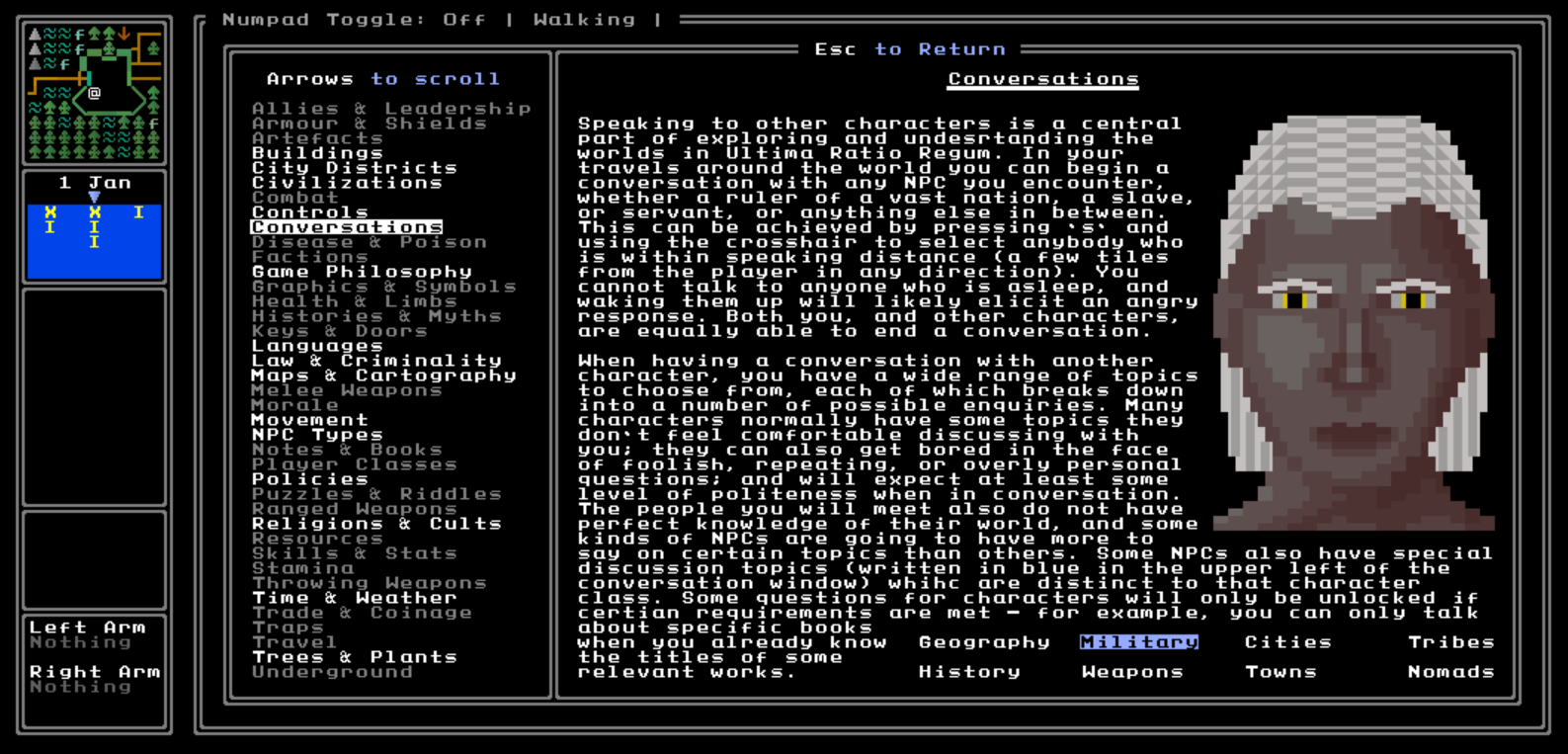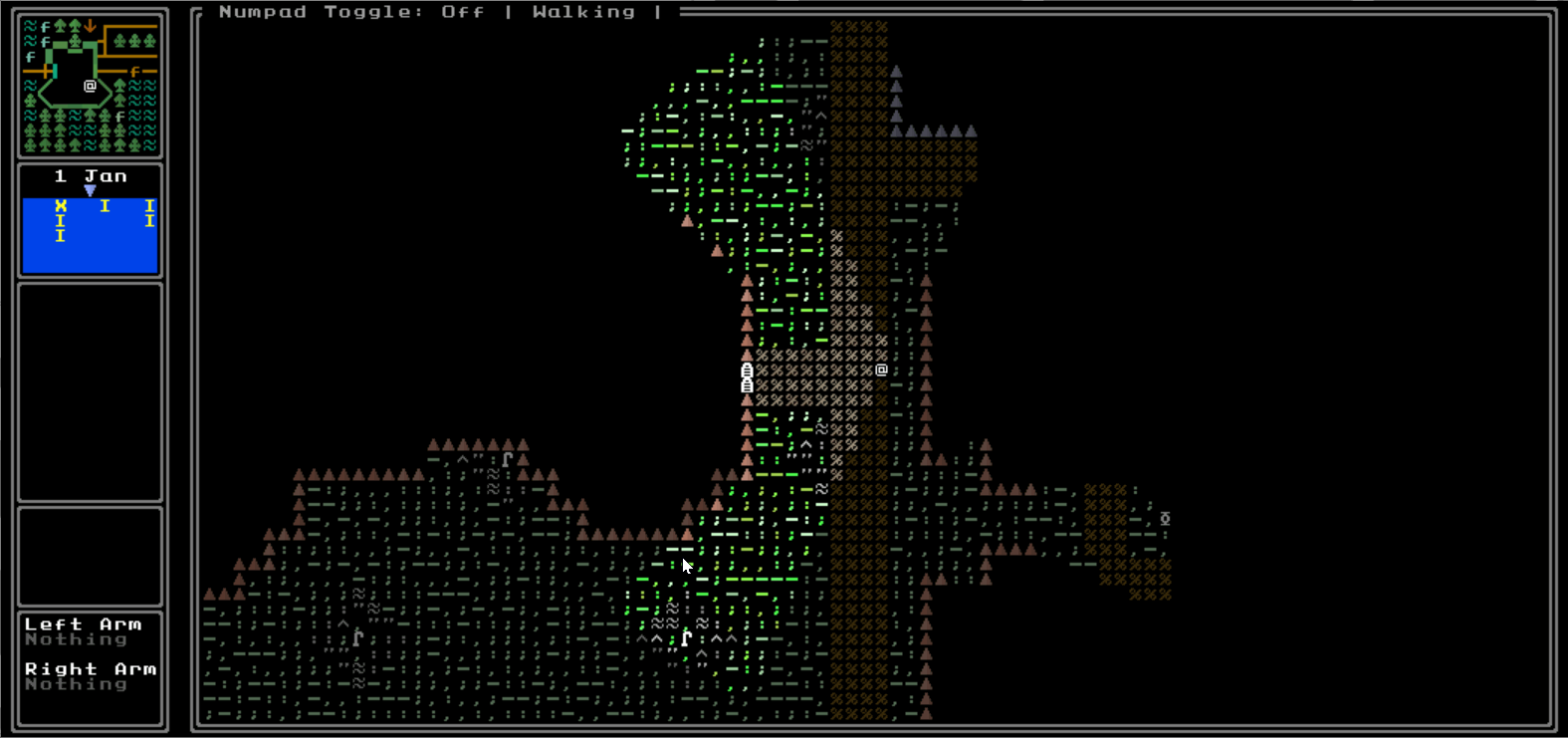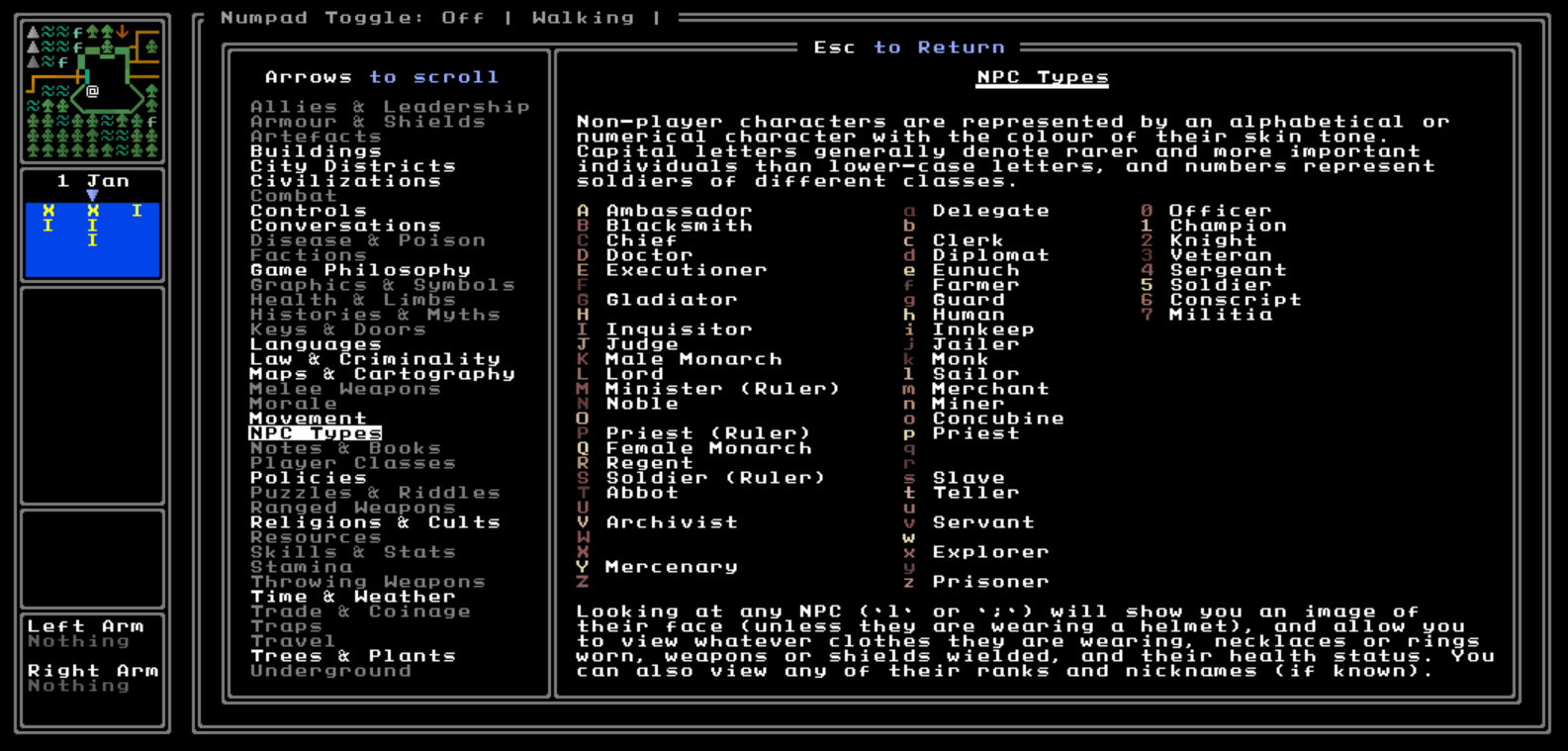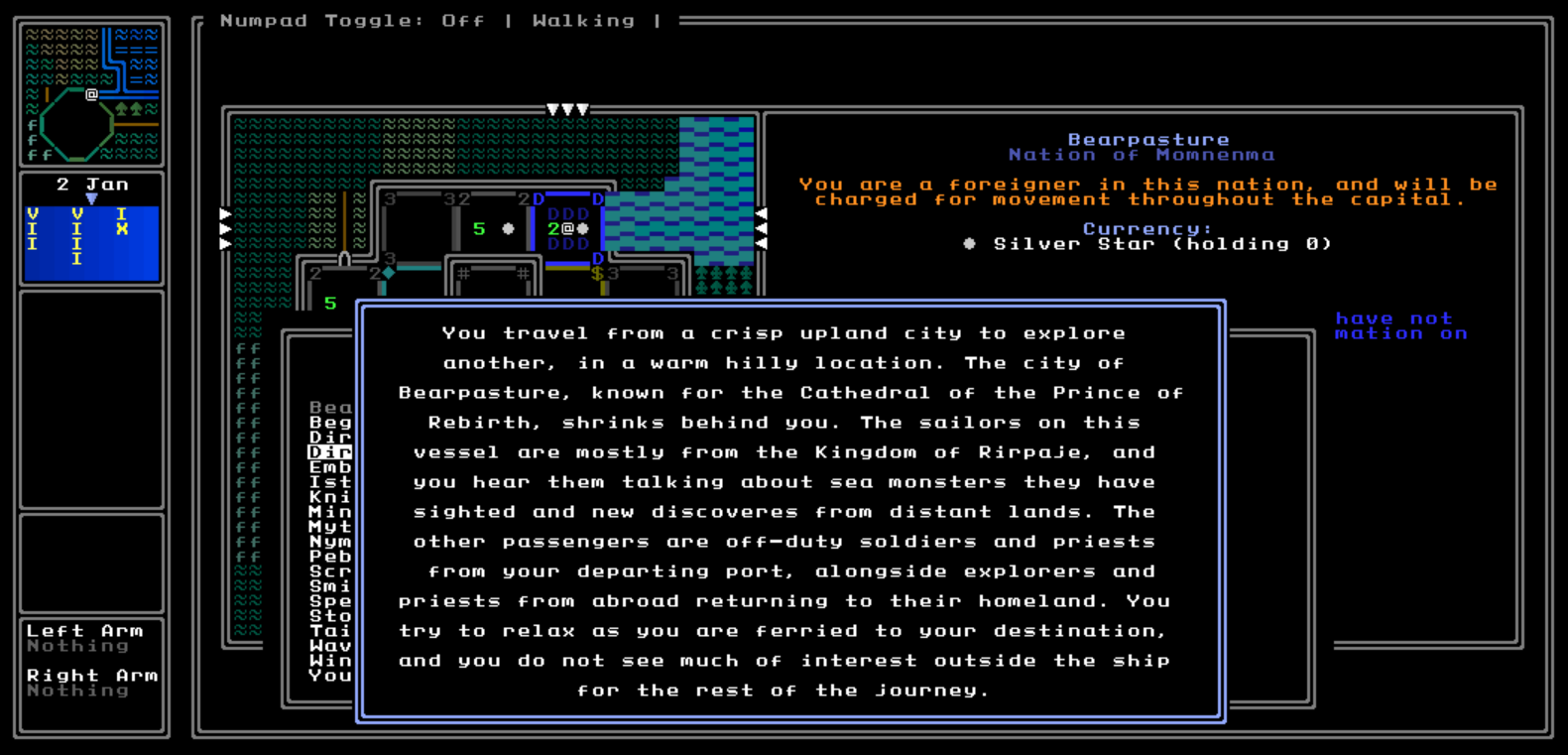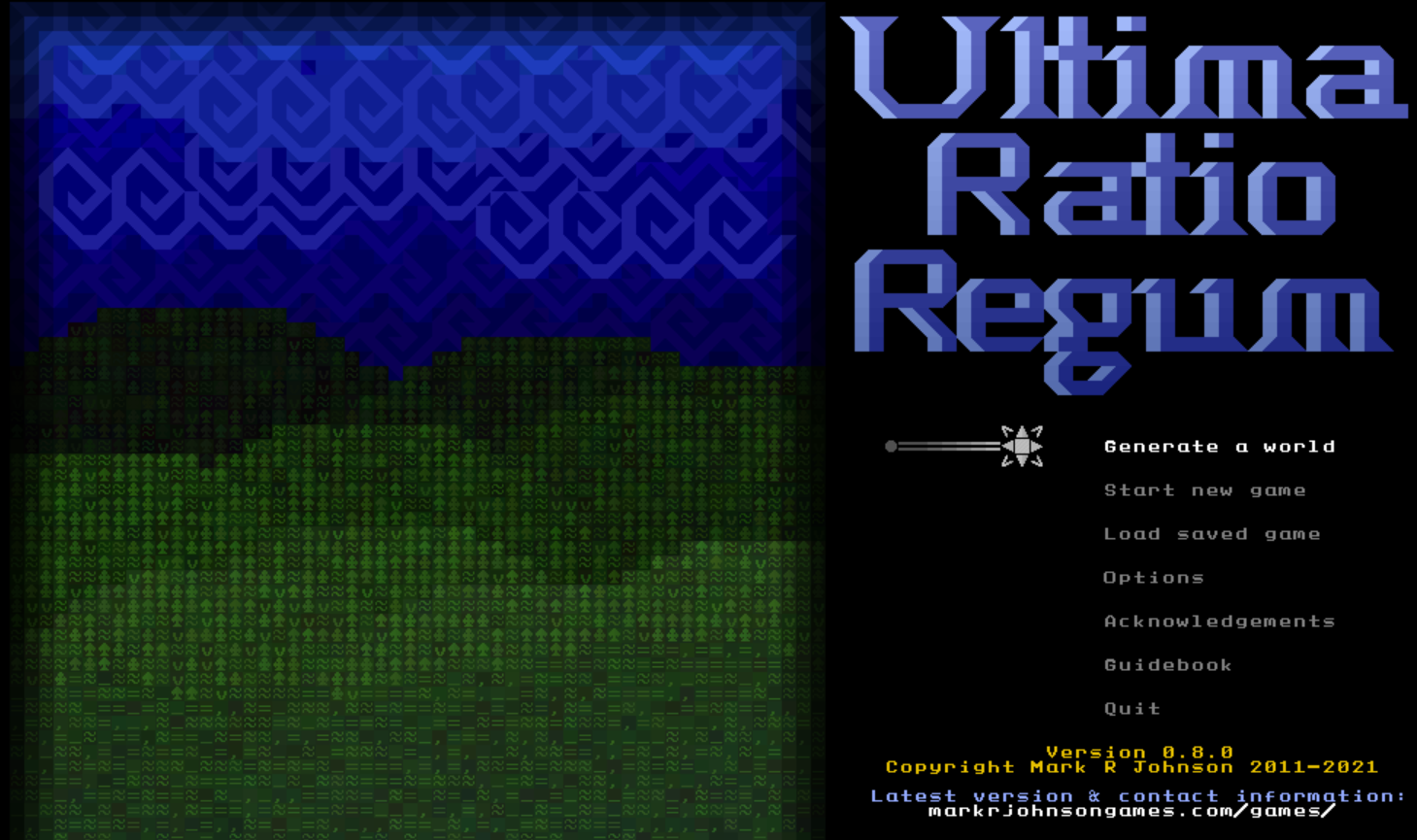 One final note: this is the largest and most complex release I've ever done. I've spent well over two years bug-fixing and attempting to make everything run correctly, but I'm sure I've missed things, despite the hundreds of hours I've put into exhausting testing everything I can find myself and nearly a dozen other people also performing playtesting duties. (I have also fixed another bunch of minor bugs from the previous blog post which I found in the process of final playtesting this week.)
Anyway, what this means is: if you find a bug, especially a crash bug, please report it to me with maximum information: where were you, what were you doing, had you previously been saving or loading, was there an error message, etc etc. In fact, any information you can give me about everything you'd done in the game up to then - had you stayed in one district, had you entered lots of houses, had you traveled the world, etc - will also be of immense value. As well as the trackback, the more information you can possibly give me, the easier it will be to hunt down what went wrong. You can use the contact form on the website, or leave a comment on this blog post. Thank you!
(However, if you find some weird phrasing in NPCs' speech, please actually don't report that - I already know that the sentence generator comes out with something weird from time to time).
And thank you all for sticking with me, or for coming back: either way, it's wonderful to have people here for this, and it means a great deal to me. I wish you luck in the world of URR!