The main product of the Ukrainian Feel-VR team is a motion simulation chair, which is intended to be used in tandem with currently popular VR headsets. The job of the chair is to augment the immersion by providing movement effects via its built-in servomotors. This way, the users can be even more immersed in various flying and simulation games – they could feel the bumps in the road, the vibration caused by the simulated vehicle's engines and so on.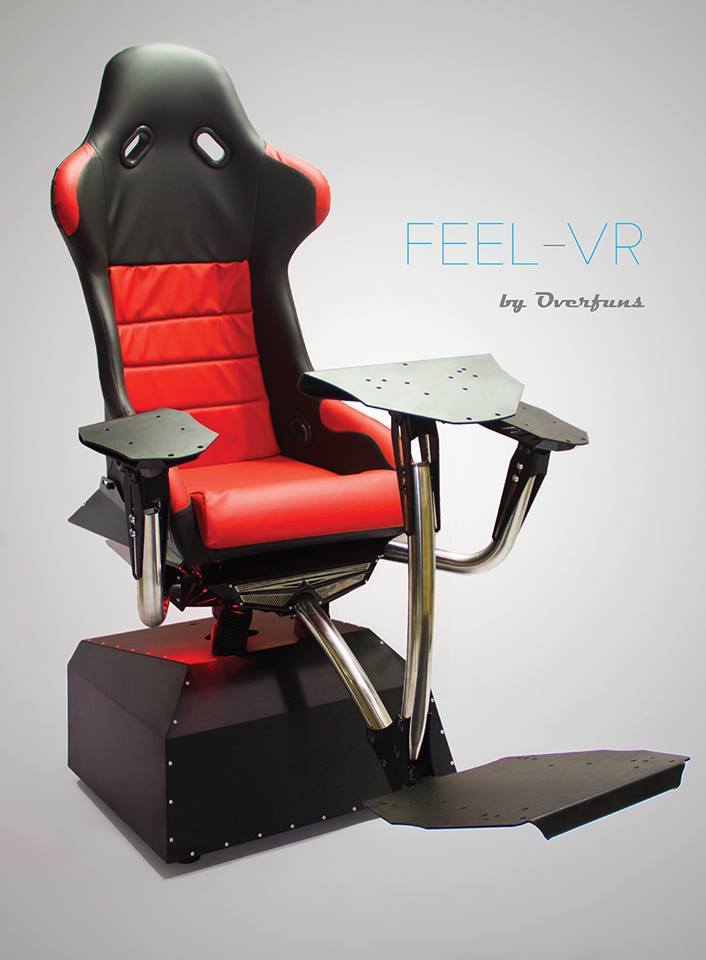 The Feel-VR software kit can be used to program the servomotors of the chair for other uses, like a massage chair, or users could put in various movement effects and motions for their favorite movies, utilizing the playback along video capability. The chair supports several physical configurations, such as racing, flight or movie, and when folded, its size is comparable to a normal computer chair.
The initial feedback about the chair was very positive – the team had tested it with two professional drivers of the Ukrainian rally team Virtus Racing. Both Mykola Romanov and Denis Sidorov described the experience as very immersive and believable. The Feel-VR team will present the first usable prototype of the motion-chair on Casual VR, the first Ukrainian VR startup competition, sponsored by AppReal-VR, an israeli VR/AR lab.
Feel-VR team is led by Alexey Gnatienko (CTO, project management and manufacturing processes), Den Krutko (CEO, head of R&D, electronics and PCB design, software programming and mechanical design), and Evgeny Eric (CFO, Sales, executive management).
Currently, there is no announced release date for the first iteration of the chair, and we don't have any specific info on the suggested retail price, either. The only thing known is that the team aims for the retail price to be a maximum of $2000.