Hello everyone, Azuna here and i am one of the User Interface(UI) programers ,possibly story(quests) writer and concept artist.


---
---

I started working on the Ingame Menu (I will use a shortcut for this so IGM) right after i received the files from the creator. :D

So here are the things i am working now :

Player IGM

Party and Guild IGM

Options menu and basic functions

Messaging and Help system

Map UI
---
Some indepth explanations and ideas
Player IGM
From here you should be able to choose your equipment ,accessories ,skills ,review your quest list or get some info about them , enabling /disabling/ browsing skills and use/browse items .
Moreover you can preview your stats and character details .
Party IGM
From here you can create or even disband/leave a party ,you can also view your guild's info ,news and members .
About the party system ,if you are the creator or having the right to manage the party you can view additional info about it .
Options and basic functions
With options i mean you can adjust every little or big setting (FX ,Blur ,Sound ,Detail Level etc.) .The basic functions are : The LOG OUT system (or not XD) and Contact Game Master.
Messaging system
Messaging is one of the most important things on an MMO .We all know that SAO used full dive system so speaking was availble i don't mean voice chat because on SAO you could eavesdrop .So this one is out of my league for now or until the rest of the team desides what kind of messaging and chat we will be using.
For now you can expect a WoW trade through mail system (fees and deliver time) and as for messaging it would be like the anime/manga/novel (instant deliver to player).
The messaging sure is something we won't take lightly so we must discuss that matter first .
Map UI
Since we don't know much about the map system interface on SAO i will try to make one that will match the game.
Still to early to talk about maps and possition checks so i will leave it for now .
---
UI updates
As the time passes i work on different things and improve old ones for example :
Before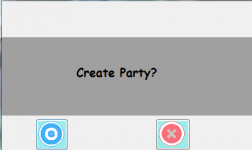 After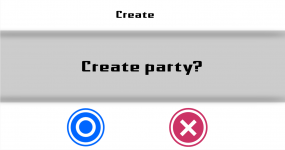 Here are the links of the UI Update 1 and UI Update 2
UI Update 1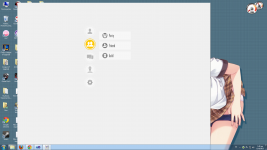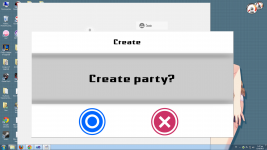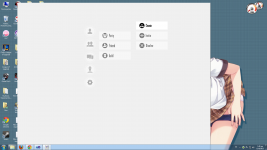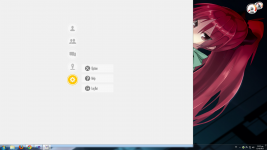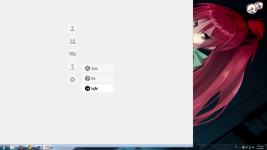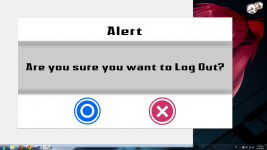 ---
---
---
You should expect future updates from me so ,here's what i'm working right now and what you should wait
Skill system
Skill description ,requirements and everything that have to do with skills.
UI and IGM Sound Effect
Concept arts for weapons
---
YOUR SUPPORT MAKES ME REALLY HAPPY AND I'LL TRY MY BEST TO MAKE THIS GAME AVAILABLE AS SOON AS POSSIBLE!!!
Sorry for any possible mistakes but my native language is not english :)