WE'RE OH SO CLOSE...
THE FIRST PUBLIC RELEASE IS APPROACHING
It's our first release since the start of Private Alpha, and what a great one it is!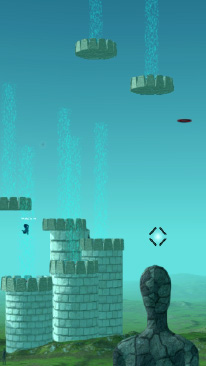 Responding to the feedback we received from our current testers and followers on social medias, we have made tons of changes – both tiny and huge – in order to satisfy ourselves and our fan base.
We have added a new gadget we're calling "Animation Gadget". It allows you to create more complex adventure maps and puzzles, as it makes the objects perform a complicated set of actions, like scale on a timer (or change colors). It allows you to create your own "Prince of Persia"-like puzzles.
Signs and Boost Pads didn't work as intended, so we added quite a lot of functionality to these objects, improving on the original version.
We plan to make the game available for your enjoyment sometime next week; you will be able to acquire it through Desura. The Public Alpha version will include all the fixes and improvements listed above plus quite a few more – the Team is working on it now!
This week, we have asked our Project Lead to build one of his infamous hard-to-complete jumping puzzles, and that was exactly what he did. The Team spent ages trying to reach the goal, but eventually managed to.
Be sure to check out our Jumping Puzzle play session here.
Want to check out UemeU for yourself? Register at UemeU.com to be among the first to get your hands on an alpha-release copy!
Thank you!