UEMEU ALPHA IS OUT NOW!
ENTER FANFARES & EXCITEMENT
This moment has finally come.
We are releasing our dear child UemeU into the gaming multiverse. :)
Every once in awhile, you see your sweetest dreams come true. Our dream is coming true as we speak, and this is just the first step on our journey.
The team has been working on a new kind of sandbox experience for the past year, and will continue doing so for many-many-many months to come until we hit beta….. and then many months more until we hit that oh-so-sweet 1.0.
We all can't wait to see the first-time player's excitement as he (or she) discovers that creating awesome stuff can be easier than they ever imagined.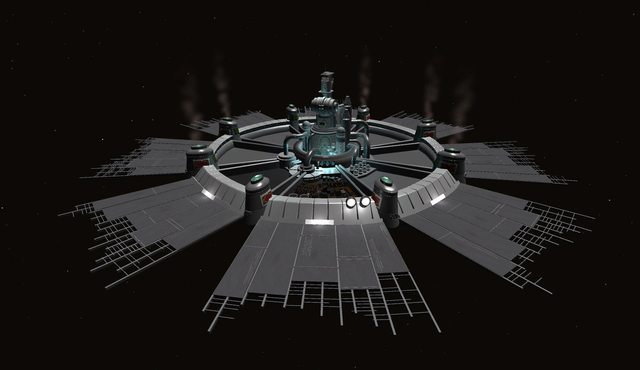 Features
UemeU is full of truly great features! The best way to discover them is just to get in there and see them for yourself… but for them sensible people, who like to actually know some stuff first;
Game Modes is what really makes UemeU stand out. You can switch between Play & Build Modes at any time:
Enter Play Mode to guide your Ueman avatar through people's creations, embarking on grand adventures completely created by yourself and others, together with other players or alone;
Build Mode allows you to take control over a Builder Hand with which it's super-easy to create anything you'd like to experience later in Play Mode. Make large expansive cities, detailed interactive contraptions or giant flying unicorns with rainbows for wings… or you could just make a banana (oh yeah, our project's lead has some sort of obsession with the bananas... who knows!). Make whatever tickles your fancy.
Gadgets allow you to add functionality and interactivity to the objects. You can create traps, gates... even a fully-functioning prison, using gadgets! Lead dev made me add that you can make a banana rocket launcher too (help!). It's probably gonna look like something from "Worms".
We're getting kinda lazy now, ahem... I mean, we realize we're taking up a lot of your time and you would probably like to actually play the damn game now.
History
The game was prototyped in 2012 by its creators David Kaskel & David Whalley. David Kaskel was a big fan of "Second Life", but he disliked the fact that it heavily revolved around gambling and shopping. He wanted to have a game with an emphasis on people creating things without the constraints of "The SL Grid"
Later, David Kaskel brought in Jeremy Hindle aka @Mentioum, who was running one of the biggest Minecraft communities LPMinecraft.com which is now called Aphelion. Mentioum became the Game's Director, injecting his vision, skills and experience into the project. You will be able to read more about Jeremy and his plans for the project very soon.
Currently, the UemeU team consists of 10 - maybe? - dedicated people (who knows… we're growing so fast - Jeremy pulls someone new in every time Sam, one of our programmers, seems to get hungry) who work on improving the game every day, contributing their blood, sweat and tears to make sure the game is as good as it gets.
There be crazy people here. Crazy in a good way. As long as there is a regular supply of bananas that is.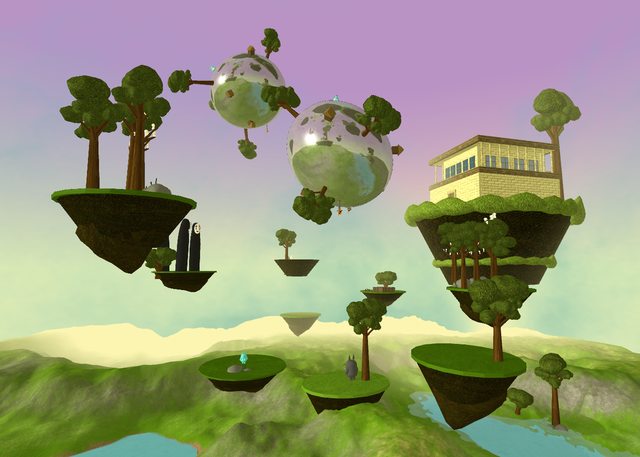 Where We Are Now...
The game has finally reached the state where we feel we need your opinions to better the game going forward. Also, our QA is really strict – UemeU Alpha is more polished than some final releases! So please, if you find any problems, keep it a secret or there might be some serious lambasting back here! Kidding aside, we really do want your feedback. It's incredibly important for us and the game.
Obviously the game is not complete yet (this... is... Alpha!), but what is special about UemeU is that it will never be complete for as long as you're playing the game! When we say 'never', we mean that not only will we continue supporting and improving the experience, but you, the player, ultimately have control over the maps, worlds and play styles available.
...And Where We Are Going
While Single Player is almost Beta stable, Multi Player can be quite volatile at times. We are spending a good chunk of time doing the best we can to make Multi Player just as stable as its Single Player counterpart, but we need to do a lot of fancy networking stuff (can you think of any multiplayer 3D modelling applications?).
In addition, we are working on adding new features, from intermediate shapes to the ability to change the material your Ueman wears and the items he carries. We know customisation is important to creative people, so don't worry; if it's not there - it's coming! If for some weird reason we haven't thought of everything which anyone in the world would ever want included in the game (Jeremy, of course, wants to replace the mouse with a banana! But don't worry, we have it under control) just tell us what is it you want. We want to develop openly with you to make the game that you want to play.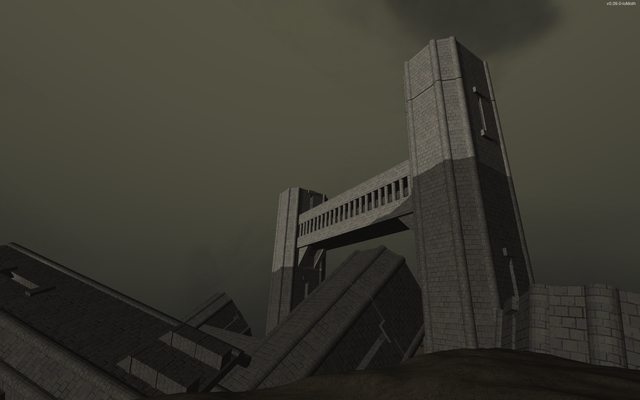 We can't wait to see you in the UemeU World! UemeU is Awesome when you're playing it. Our aim is to deliver the game you will love coming back to for years and years to come, to keep adding feature after feature to make the game everything it can be and more.
Please show your support for UemeU and indie game development, spread the word!
We can't wait to see you moving in the UemeU World!
I have to go now, we really need to restock on bananas.
Banana Count In This Article: 10
Have you found them all?..
It is important.