Hi all!
From today you can Save 65% on THE BODY CHANGER on STEAM!
If you like action adventure with many puzzles and some original mechanics, Save 65% on THE BODY CHANGER on STEAM!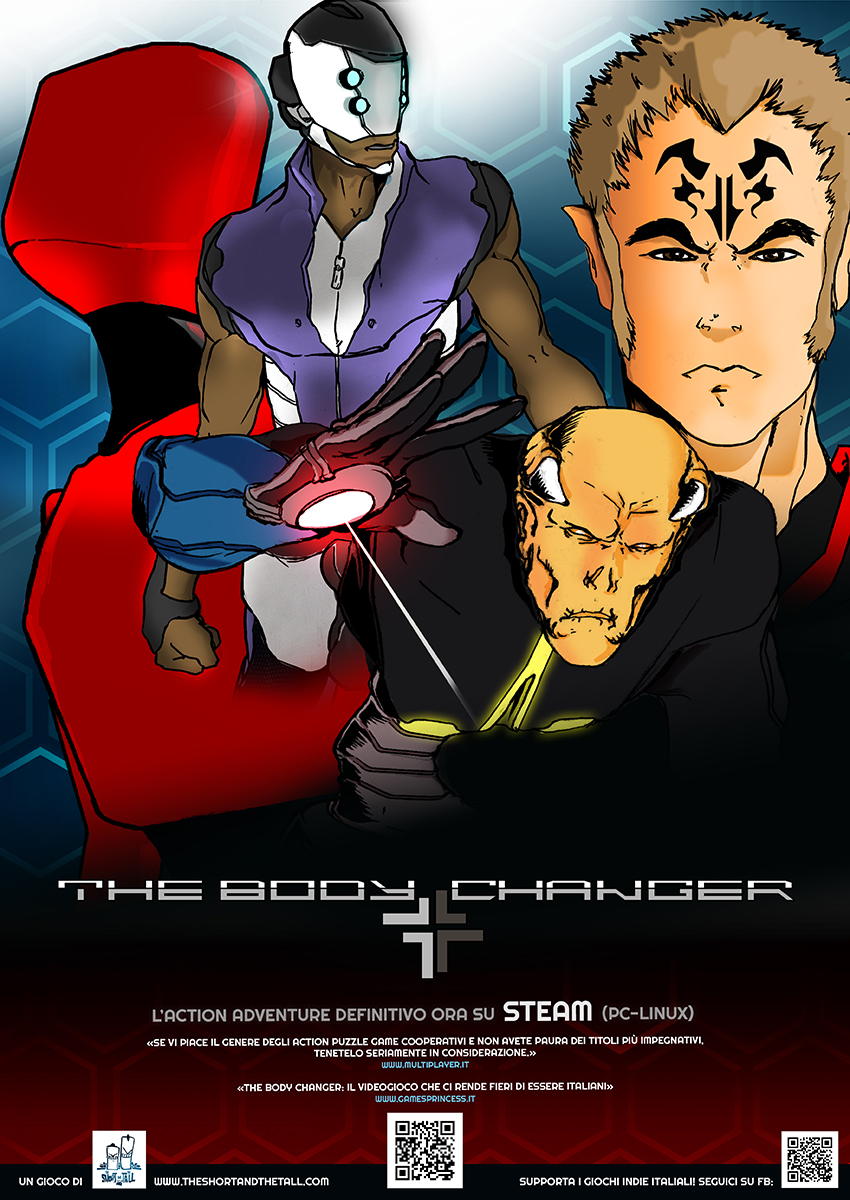 What's the game about? Just read:
TBC is a single player metroidvania 3D game with cooperative gameplay, set in space on a blocked water storage station.
Find out what's going on by taking control of distinct characters and change between them whenever you want.
Blast and slash the enemies, take care of your team health and avoid connection interference.
An original mix of 3rd person action shooter and challenging puzzles: a rare type of game on PC
One story mode + 3 Arena Modes in many areas, where you try to survive in 3 distinct game mechanics
Find and take control of distinct SynBs, alien clones made of flesh with cyborg implants
Explore and solve puzzles for finding and activating the purifiers for the water supply
Learn the different types of waters and their effects on the characters
Find and use different weapons to destroy all the enemies and take advantage of melee attacks on dazed opponents
Amazing colorful 3D graphic with cartoon shader in very distinct 3D art style
Original interact system with elements by aiming with weapons or the device called the Activator
2 reviews from Italian sites:
"If you like the kind of cooperative action puzzle game, and you are not afraid of difficult titles, keep it in serious consideration, because it is worth playing and a because it's not a genre rich of releases."
7.8/10 – Multiplayer.it

"The Body Changer: the video game that makes us proud to be Italian"
- – Gamesprincess.it
So if you haven't it in your library or you want to make a nice present to your friends, the time is right!
Please spread the word and tell your friends!
TheShortAndTheTall