Learn about Uaua, the village from the beginning of Cícera's journey.
Endowed with fauna and flora, wise residents and ambitious landowners, Uauá is one village of Bahia's backland at the time.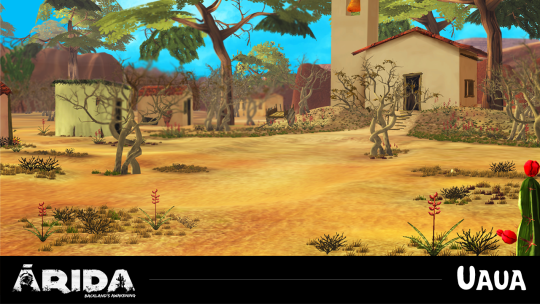 Before the great drought, the harvest always gave enough because of the great knowledge of the people.
During the night, it was common to the residents gather around the bonfire to talk about the news and the tales from the Backlands, like the great sandstorm.
Uauá is an essential part of the game fictional universe. Learn more about it on our game. Visit our Steam page and add it to your wishlist.