Tyler: Model 005 Kickstarter and Alpha v0.5 Available Now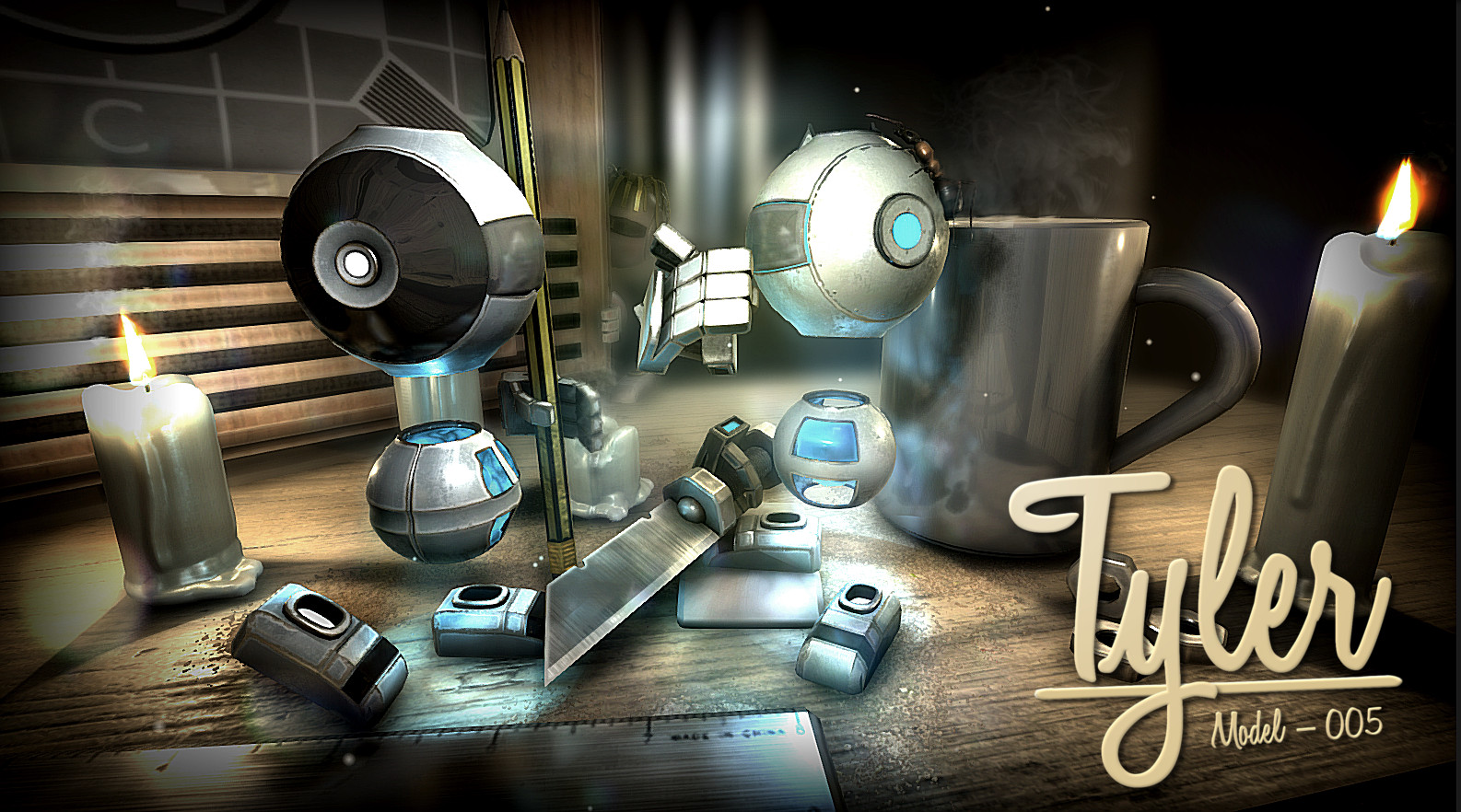 Today we are thrilled to reveal our Kickstarter campaign and our first early alpha build of Tyler: Model 005, exclusive to the IndieDB community! We hope you have as much fun getting to know Tyler and diving into the 1950s setting as we have had making it so far. With this being an extremely early build, there will be some bugs and glitches (for instance, we know there's a small issue with the way the camera rotates). If you do experience bugs or glitches please contact our support on the link below.

Tyler: Model 005 Alpha v0.5 will demonstrate the core mechanics of the game. Remember that everything you see may be subject to change in the final build (especially if we receive lots of feedback). In this alpha you will be introduced to Tyler and the intro to the game. We have included a tutorial and 5 rooms in the house for you to explore, try out costumes, and discover Tyler's amazing abilities.


We are also excited to announce our Kickstarter campaign for Tyler: Model 005! We feel like there are a ton of great rewards up for grabs, ranging from the original Tyler soundtrack to extra Tyler parts exclusive to the campaign. By far the best reward (in our opinion) is the desktop model of Tyler in his iconic "feet kicking" pose. It's really adorable, and once you get to know Tyler, we hope it'll be hard to resist his charm.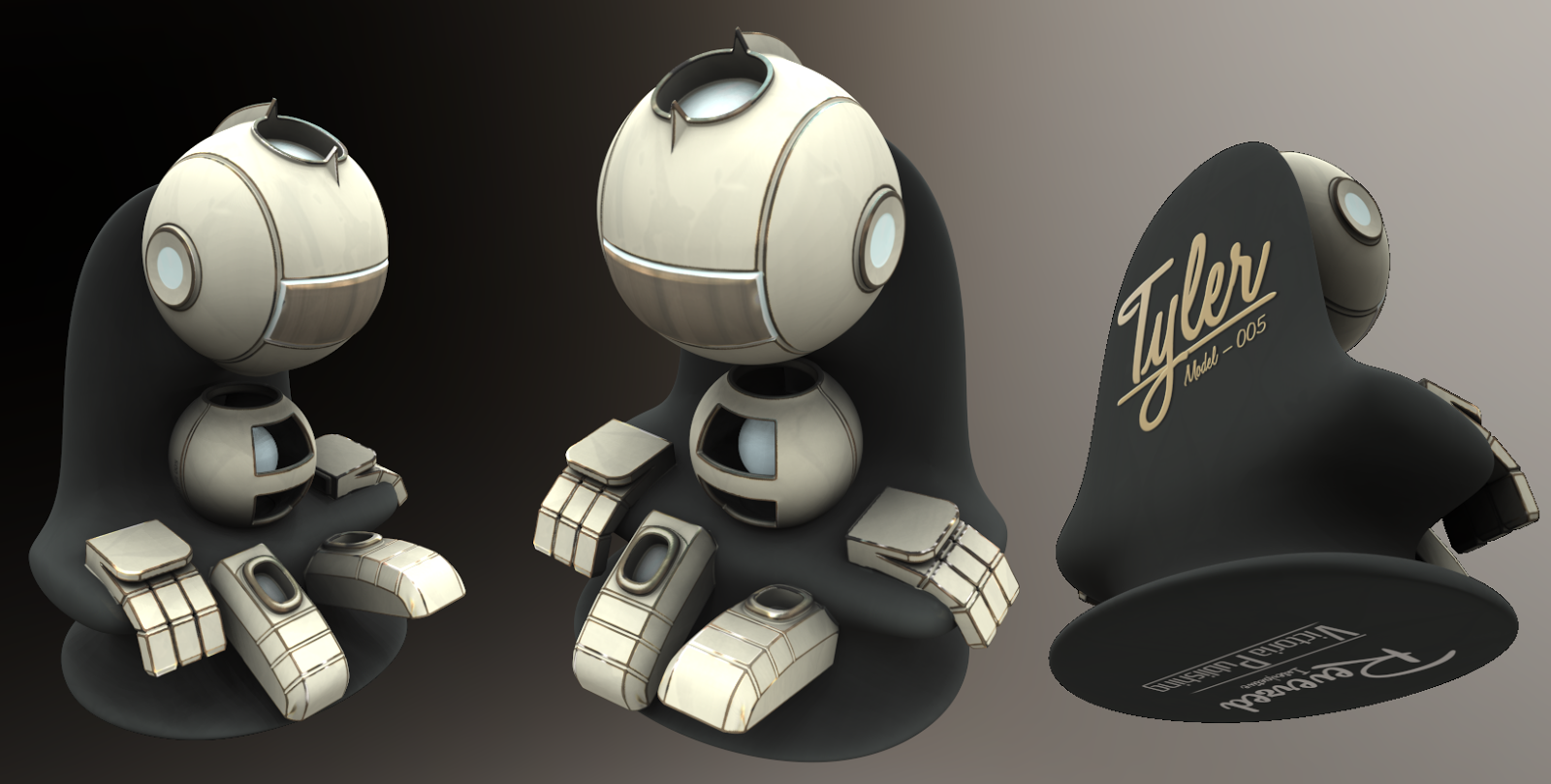 The full Tyler: Model 005 team knows that Tyler is awesome. Your journey with him will be chock full of joyful romps and his playful personality. We think he's pretty great, and we hope you do too. So as one of our Kickstarter rewards, we're including a 3.7" figurine of Tyler sitting and kicking his feet. The Tyler statue is a high-quality full-color 3D print in a sandstone material. He'll look great hanging out on your desk!
Note: Tyler's Statue is for decorative purposes only. We'd be sad if Tyler fell and broke.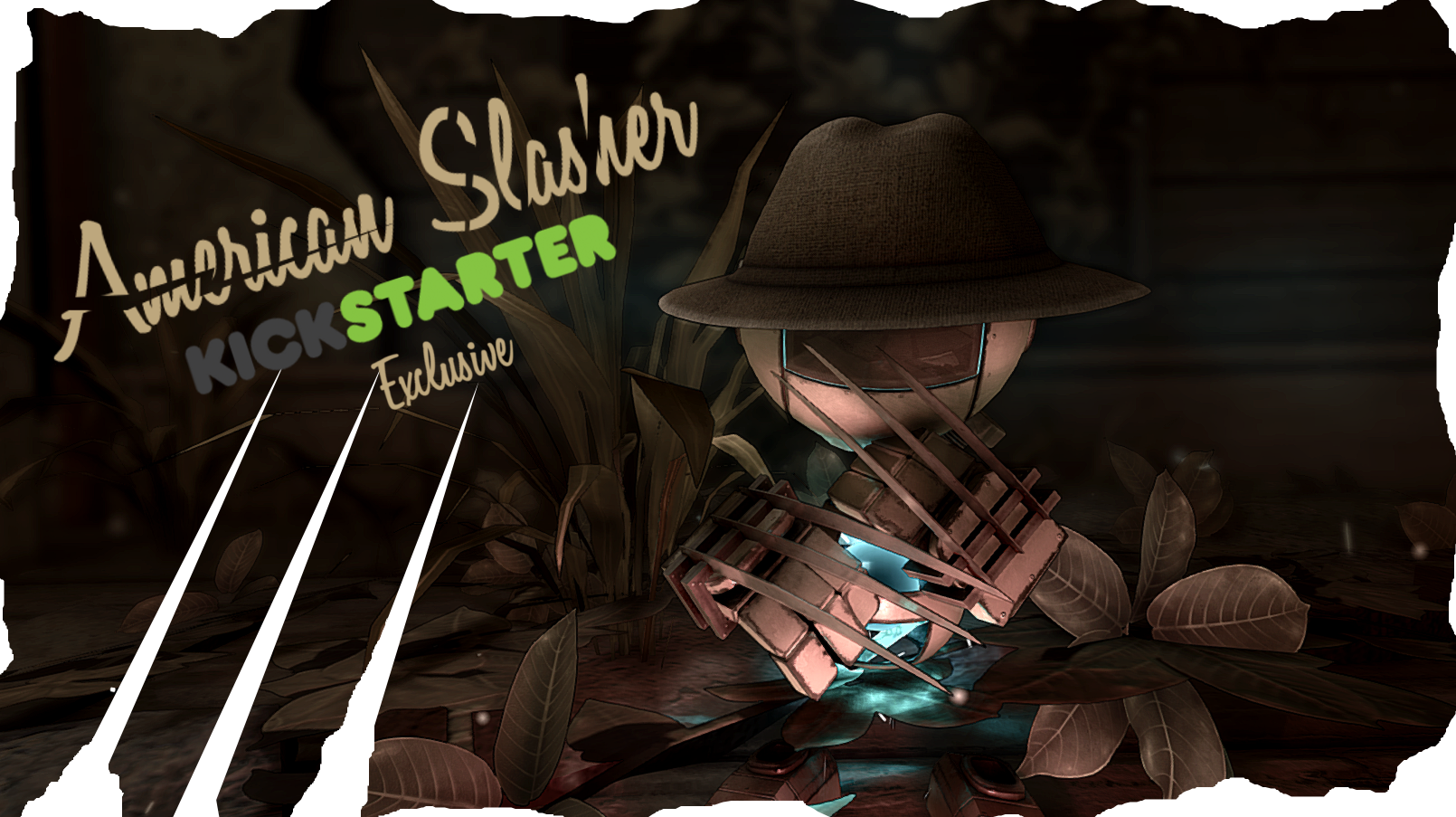 As a special gift for anyone that opts to back a tier level that includes a digital copy, we're going to give you an exclusive "American Slasher" skin, which you can see below. It's totally appropriate for Halloween! Other Kickstarter tiers also include additional customization options, allowing you to outfit Tyler however you'd like.
Teaser Trailer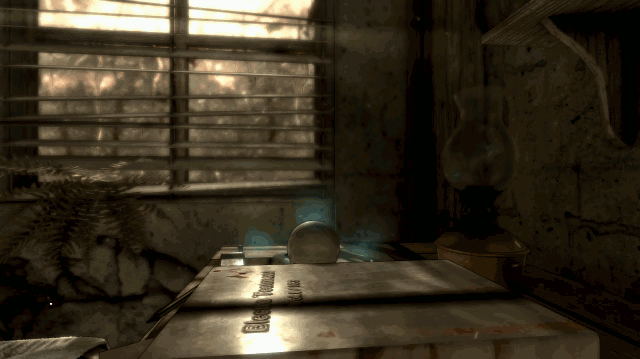 Along with the rewards and the demo, we wanted to make a teaser that would show elements of gameplay (if you were hesitant about downloading the demo) and also introduce Tyler to the world.
Thanks to Martyn Luke (our voice actor) we gave Tyler the opportunity to tell you the ins and out behind Tyler: Model 005's gameplay and story.

Every scene in the trailer has been recorded using in-game graphics and not from a prerendered scene to give you an idea on what the visuals are actually like while playing Tyler: Model 005.


Thanks for your support and we hope you enjoy the alpha!
The Reversed Interactive team.