Rounding out two weeks since launch, we've made a lot of progress. This last update added Steam Achievements. Players can join the Knights of the Ember Order and collect all 49 milestones ranging in various difficulties. Other additions over the past two weeks include:
Cloud saving for persistent corruption across all supported platforms
Daily and lifetime leaderboards for the Daily Challenge mode
Purity mode which allows players to access "good" endings per run
Revamped quest system to better showcase the run being selected
And a wide range of fixes and tweaks based on feedback from the Emberlight community
Along with this feedback, we have also adjusted our future plans with Emberlight. Originally planned for a December release, Dungeon Master mode has been shifted to a late October, early November launch.
Dungeon Master mode adds the ability for stories to be created in a simple but feature-rich toolkit within Emberlight. These stories can be shared on a public marketplace or hosted with friends. Players can then access these stories in single player story mode, play these with their friends in the upcoming co-op mode, or join DMs in hosted experiences. Dungeon Master mode looks to provide a virtual tabletop experience while the simplicity of the story creator means that constructing a story should be equivalent to planning a pen and paper adventure. The hands on (DM controls entire game) and hands off (DM spectates and can make changes) then allow different ways to interact with the party in a story. And with the aimed support of the mobile and Switch platforms, DMs and players alike will be able to bring this experience anywhere.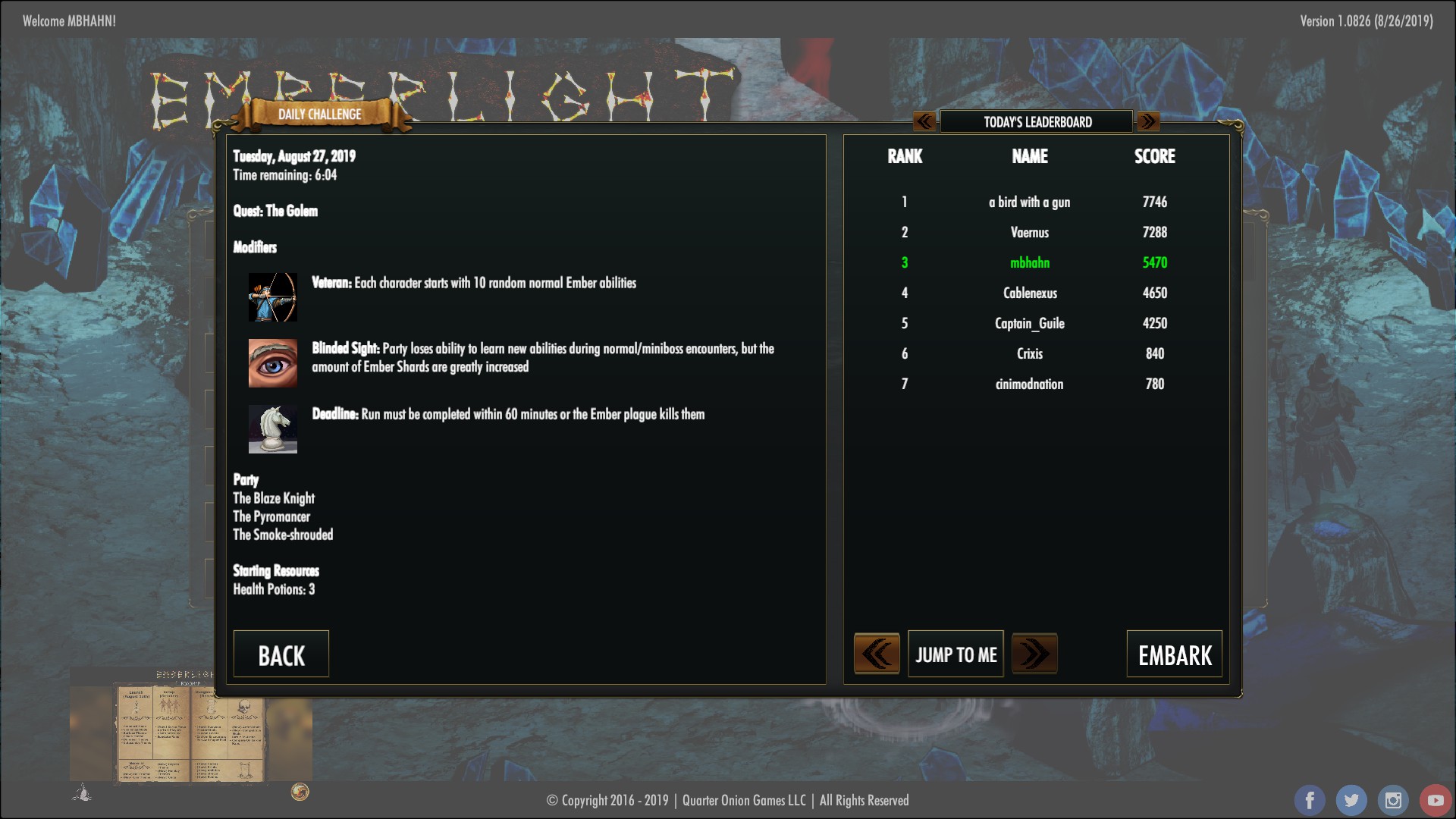 We're super excited for Dungeon Master mode as a major milestone not only for development, but something we've wanted for a long time ourselves. Some of the team are tabletop players, and have wanted a way to be able to play with friends worldwide in a system closely matching what they'd do on their Friday night sessions. Hopefully we can bridge the gap between the open imagination of a pen and paper game with the story creator and gameplay mechanics emulating that as closely as possible.
Join our popular Discord Community Server at www.discord.gg/quarteronion to discuss Emberlight.