With the 18th of November getting closer with each passing day, I decided it was time to let you all know what progress has been made on Twixel's Steam release. Lots have been done, with subtle changes to make the game more polished at the forefront of most work I've been doing. So without further ado, lets get down to the update!
Fixed Text on Tutorial Screen to Make it Look More Consistent
Since I made Twixel back when Unity's GUI was horrendous to use, I had to find away to get around the terrible scaling and location it employed. To get around it, I proceeded to create 3D text within Blender, and exported it to Unity, allowing me to play it wherever I wanted without degradation of quality. This was time consuming, but worked for the time.
Fast forward to 2016, and not only is the GUI interface so much better, I'm also using a consistent font throughout all marketing and the game in it's entirety (called Geo-regular). You can see the difference between the two screenshots below, one taken from the iPad release, and the other from the new PC release:
iPad release: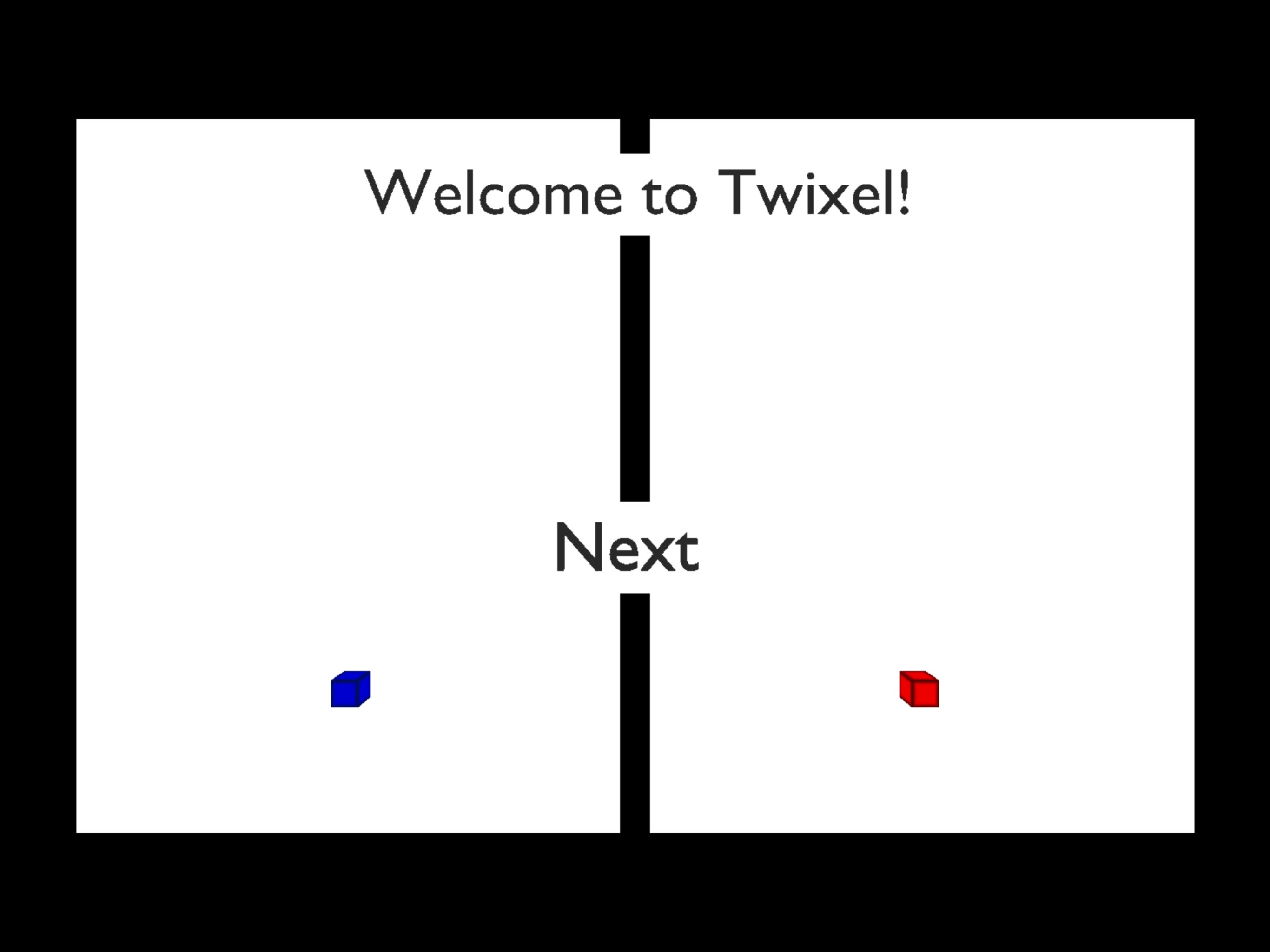 PC Release: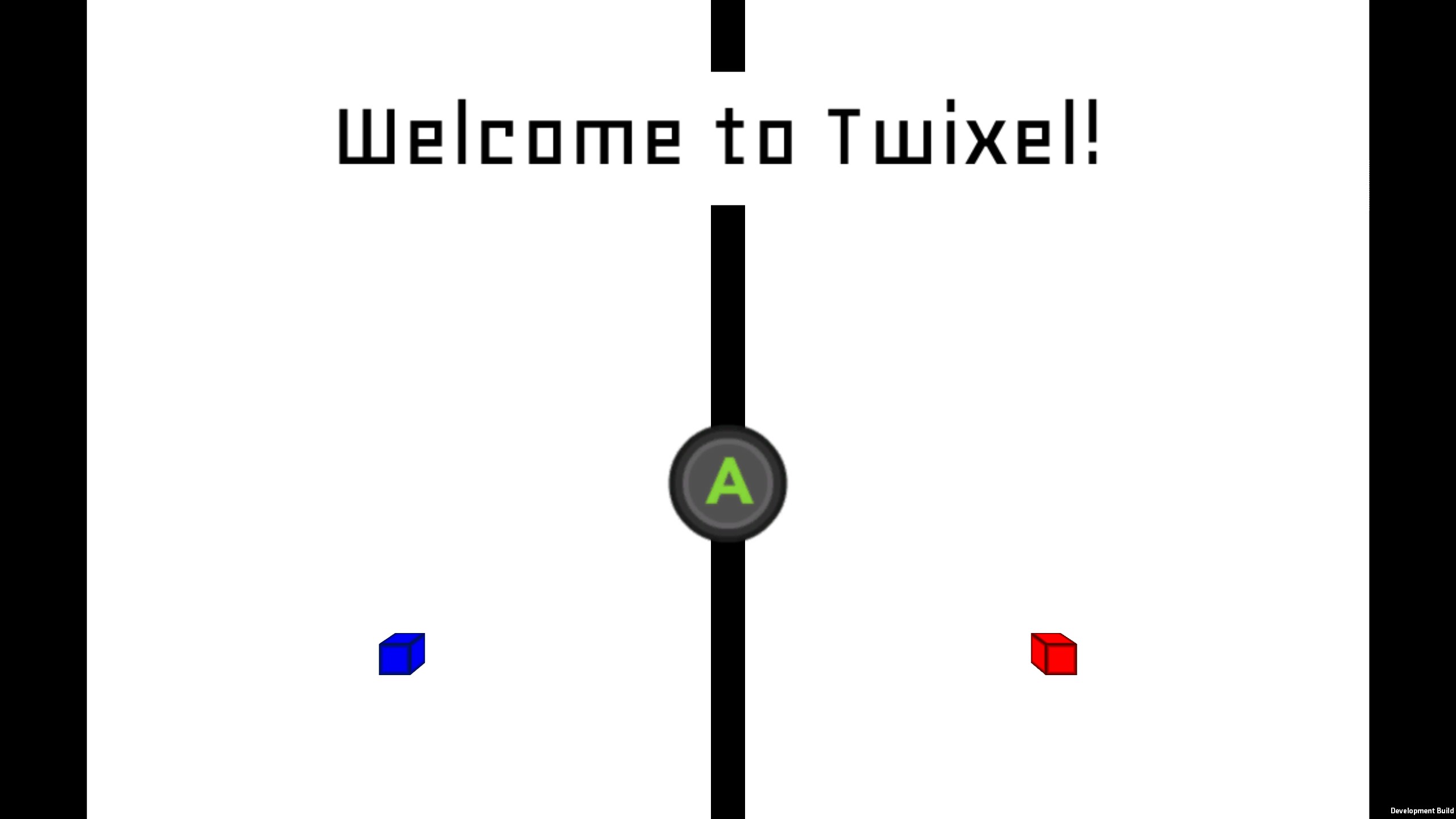 It makes the world of difference in my opinion, and also helps to make Twixel a truly polished game.
Fixed Blurriness of Text on Tutorial Screen
Whilst I implemented the new text on the tutorial screen (see above) it was slightly blurry due to the way it was implemented. This has now been fixed, and you can see the difference below:
Blurry text: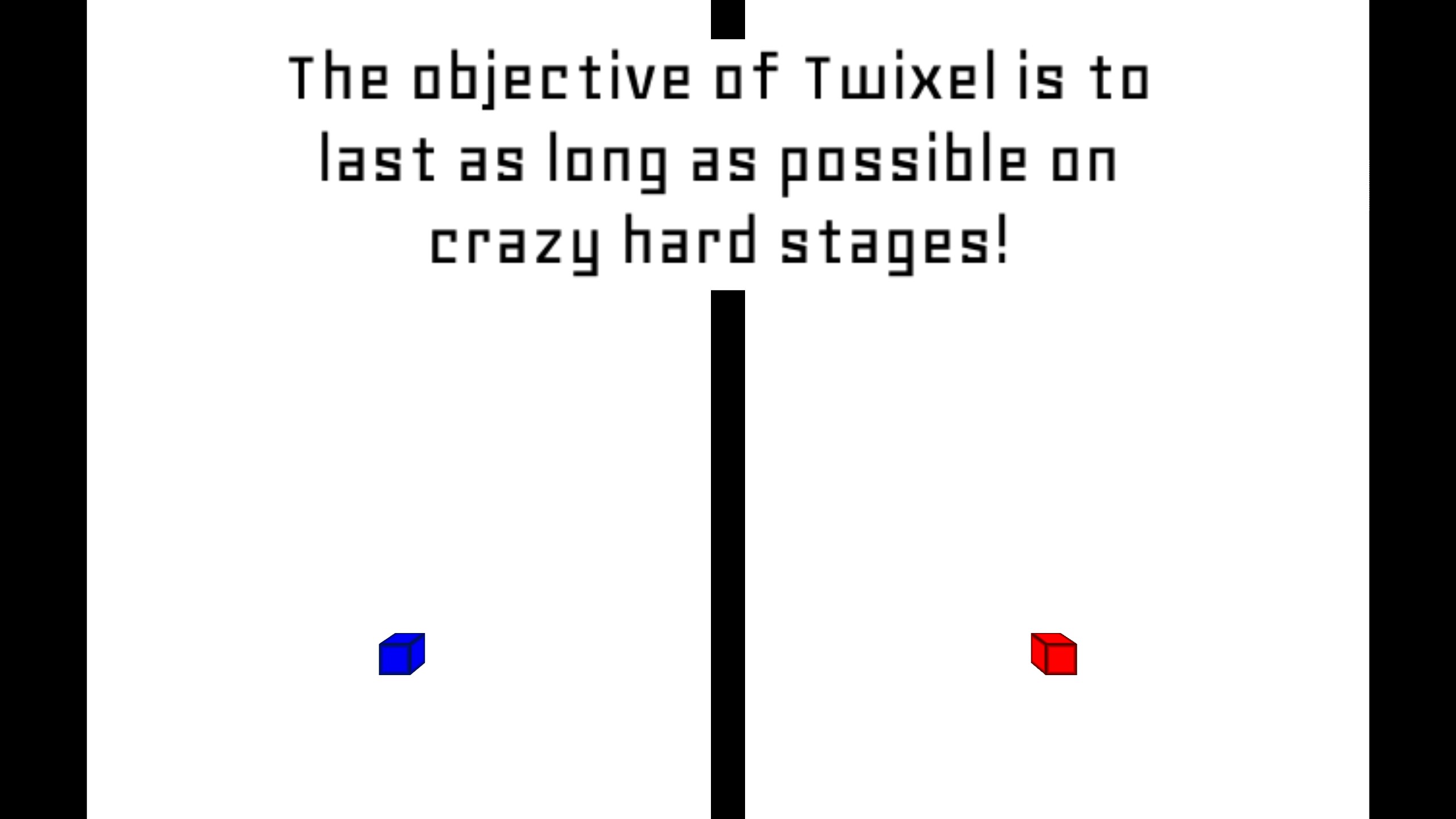 Fixed, Sharp text: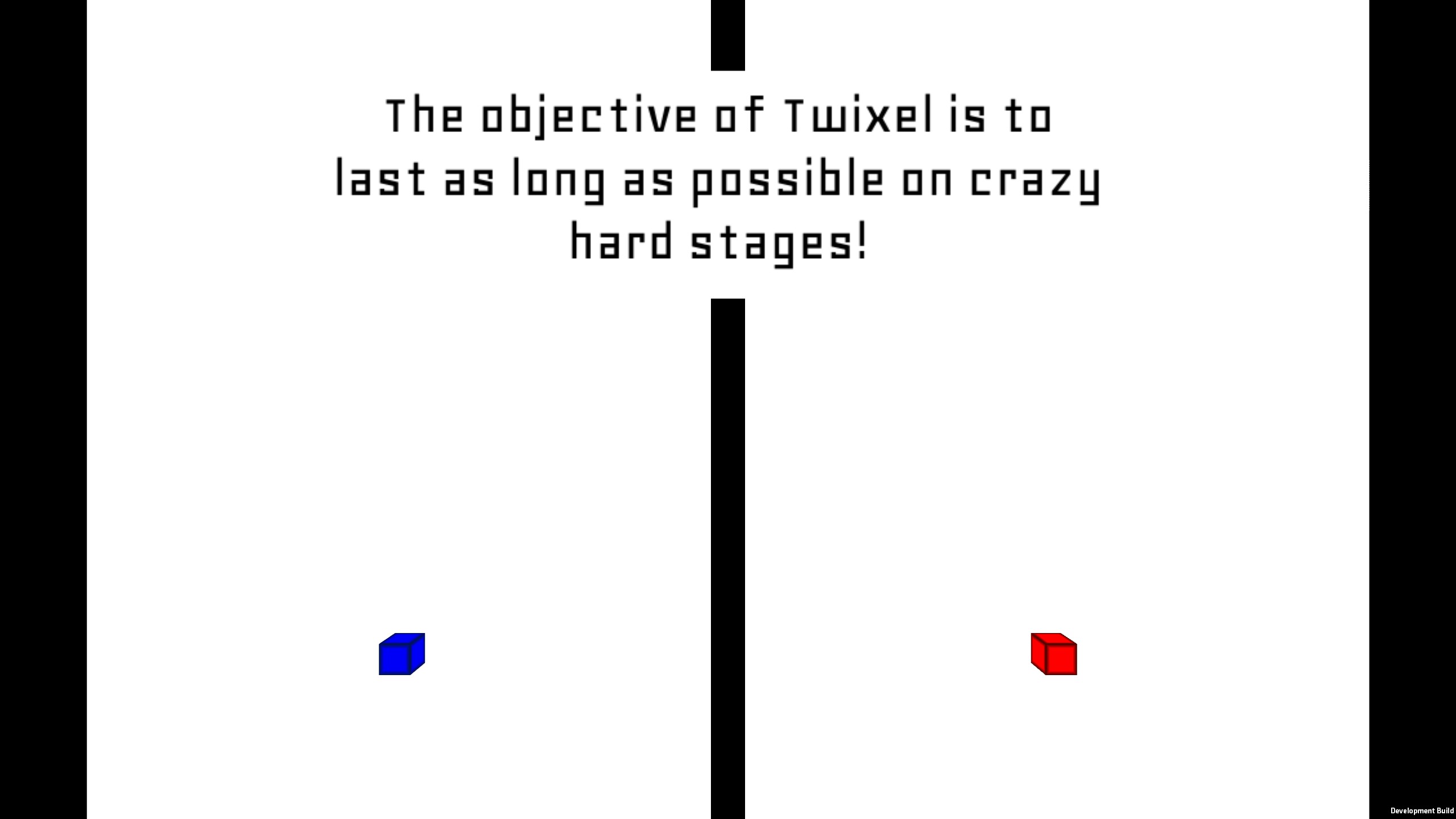 Apologies if it's difficult to see the difference in these pics, but on a pc monitor whilst playing the game you can truly see the difference!
Created 10 New Obstacles
I'm going to create a bigger blog post soon about all the new obstacles introduced and why they're laid out the way they are, but for now, have a quick glimpse of one: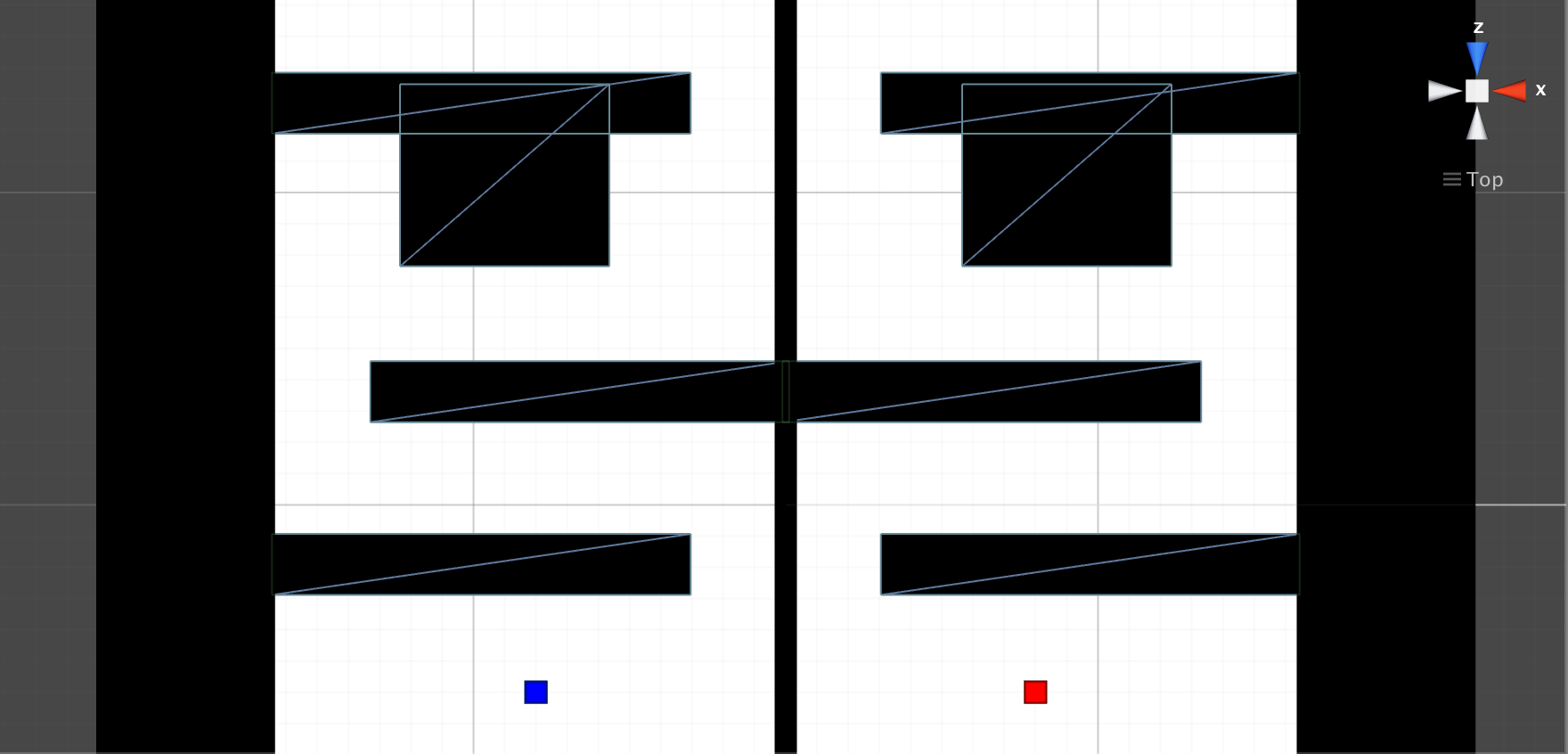 I like to call him Frowny Face, since you know, the obstacle looks like an angry frowny face.
Fixed Main Menu Button Prompt Positioning
No screenshots for this fix, but basically the main menu's controls (for navigating the main menu) were overlapping the actual menu options. This has now been fixed.
Added a new rotation mechanic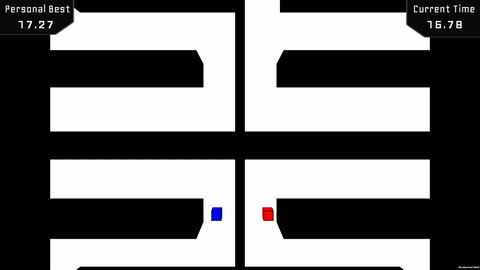 The thing I'm most proud of making since the last update is a whole new game mechanic which will start happening once you reach 60 seconds into a level. This rotation mechanic simply rotates the camera (and not the stage) meaning your controls stay exactly the same whilst you're navigating obstacles coming towards you.
This is what's going to separate the men from the mice. Professional players should start learning when the rotations occur based on which obstacles are coming towards them, pushing them to adapt and prepare for what's coming. Many deaths will happen when players first come across this (I've died many times already!) but I'm hoping it'll be a great way for players to better themselves when navigating Twixel's obstacles.
Started Steam Achievements and Store Listing
Another update with the Steam listing will be done soon (I hope!) but since the last update I've taken my tax interview, and can now officially start producing Twixel's store page. Seeing the backend of Steam and doing pricing is both scary and exciting, I mean, will customers even enjoy the game? I'm proud of my project, and am happy with what I've produced, but whether the general public feels the same is another question entirely.
Regardless of what will be, this is all going to be big learning experience, one that I'll take with me into future projects with glee.


Anyway, that does it for another progress update for Twixel's Steam Release! As always, if you have any questions or comments, you can reach me over at @Caesoose on Twitter, or even read some of my reviews on my own site, Caesoose.com.
Thank you for your time, and 'til next time!
-Dan