Hello Everyone, It's me again, and I have some very exciting news for us all. I am releasing the Twist Alpha One demo this Wednesday! It will contain the first 6 levels of the full game which will be releasing on the 22nd September. The levels show an awesome array of features that are but a fraction of what is in the full game. Make sure you track and flow and share, and don't forget to play the demo when it's released this Wednesday.
In other news, I have postponed the game's release once again by a week, this is just to give me enough time to construct the best levels possible and polish the game up to as high a standard as I can from the feedback I receive from the demo. It's only right that I give the community as good a game as I can produce and not rush it for the sake of an extra week.
On the game's development side of things, I've been adding a few extra levels and tweaking little things here and there to make the experience a little less frustrating and a lot more intuitive. I have also been working with the feedback I received from the Web Player demo and made the game a lot more achievable without ruining the challenge of the levels, this included altering the camera's position.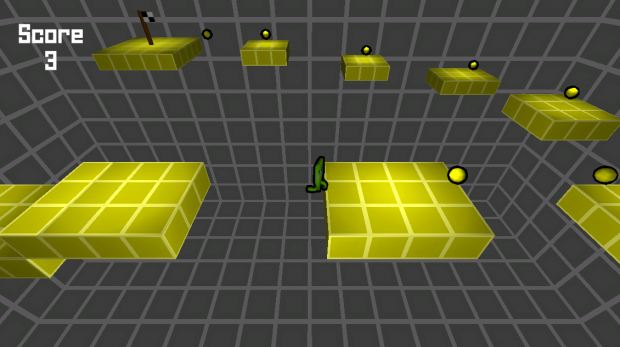 As you can probably see from the screenshot, the camera position isn't all I've changed. I've been messing around with light mapping and I've added some shading which I personally prefer to the previous arrangement, as well as made the background level darker which gives a darker tint to the game which seems to suit the new shading very well.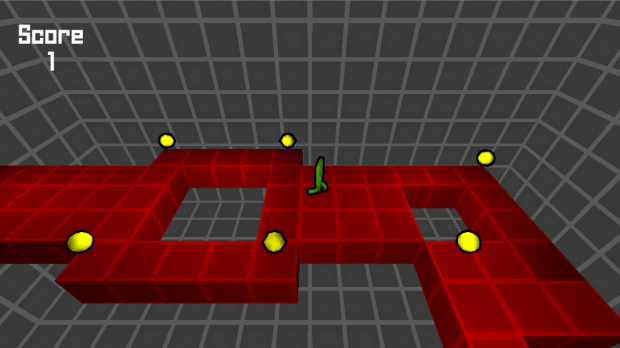 I think this effect works quite well and gives better aesthetic qualities to the game. One concern of mine, however, is the lack of any sound to go with the game. It looks very much like I'll be sitting down one night and messing around with a chip tune program until something decent pops out. I'm intending to have that included in the demo and certainly in the full game, along with an extra track or two.
Make sure you keep track of the game so that you will be notified when I release the demo and be sure to try it out and let me know what you think.
Thanks,
Jordan - PurpleHatch Games