Hi Everyone!
It's Jordan here, I'm the lead developer of Twist and I have some rather exciting news to bring to you about Twist. Twist is in fact very nearly finished, it has some buffering and polishing to do and a lot of testing, but the majority of the actual content and coding is already in place.
So this weekend I've been focusing on developing Twist. I completed most of the levels last week, and I created the last one on Saturday. Ever since then I've been working really hard on getting rid of any bugs, any irregularities and doing an awful lot of testing. This is just to get rid of any of the problems and ensure that the game is of a high quality, let alone before we begin to polish it.
I began making Dev Logs, here have one, for free!
've began to polish it too, by my definition, I mean this is where I've been focusing on ensuring that the game plays smoothly, there aren't any issues that make the game not fun, and limiting frustration and times when the player wants to give up, as well as giving the player something to work for. This has been a real challenge for me as I'm not used to game design and it's also been a huge learning curve.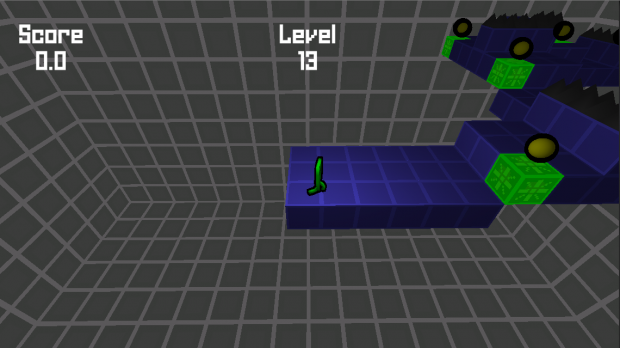 To conquer my lack of experience, I figured I ought to do what any other unimaginative programmer would do; make a graph! And so: I made a graph! I'm going to be honest here and admit that I'm kinda proud of it. I played every level 3 times and recorded the time it took to finish it, and the number of times I died, and I produced a graph to find out how the difficulty was structured in the levels. To my horror, it wasn't good, there was a huge spike in the middle which I knew would affect the gameplay quite a lot, so I did some super-clever programming algorithms (Swapped the levels around) and fixed the issue. However, I now felt that the levels were still not distributed quite well enough, and the levels just simply weren't fun enough.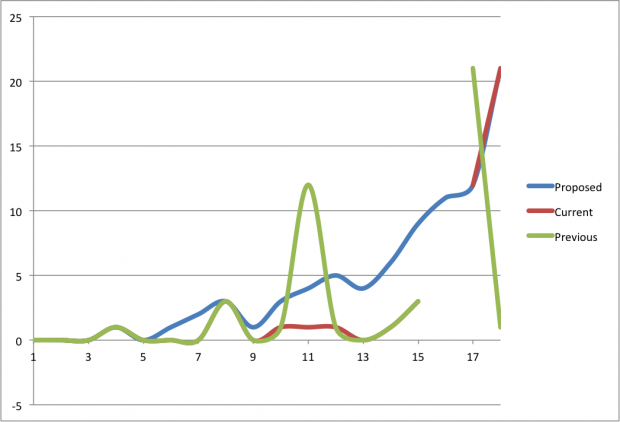 Look! I made a graph! (and Yes, I made it in Excel)
To fix this problem, I began planning what each level needs, I decided that I can add time and deaths to a level, and I can increase the difficulty by adding new obstacles and ways to die. This is how far I've gotten so far, I'm currently doing an awful lot of polishing and tweak to make the game reall fun, but apart from that, I'm pretty much done.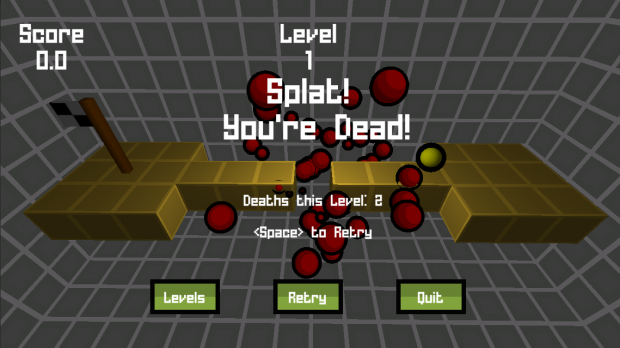 So that's where I'm up to really, I want to get this game finished to a really high quality, and after all, it'd be a waste to get this far and for the game to not be at least slightly fun, or for some small little bug to damage the experience.
Be sure to track and follow and whatever, just keep posted, there should be plenty of stuff to come very soon.
Jordan Hart
PurpleHatch Software