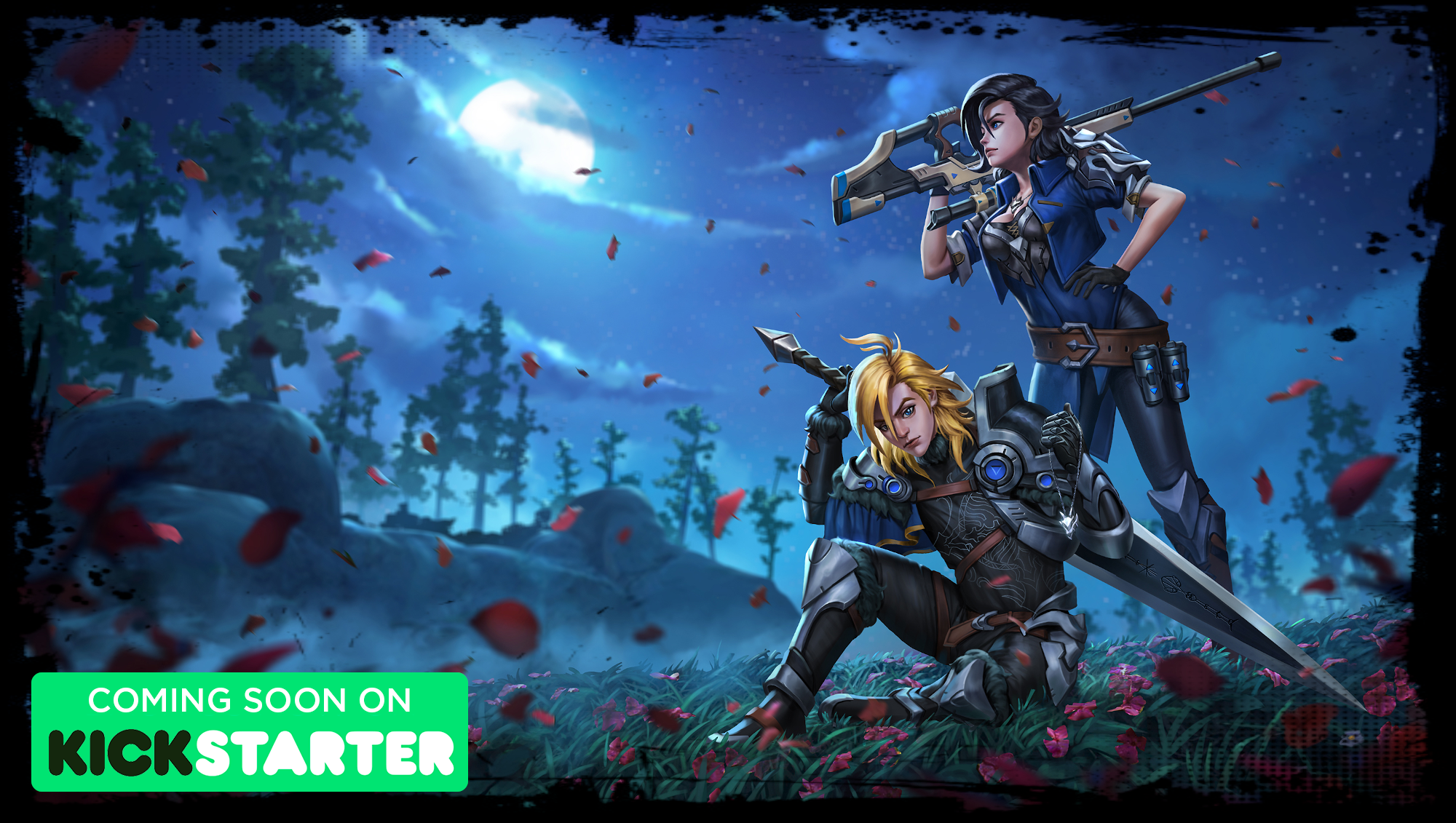 Hey Indiedb!

We are Kiwi Brothers Studio, a small indie studio seeking to fulfil our dream of creating a fantasy sci-fi hybrid real-time strategy game inspired by our favourite titles such as Dawn of War 1, Battle for Middle-earth and WarCraft. For 4 years we have been developing this game, putting in many hours to create our dream game with a unique atmosphere. Two weeks ago we finally released our first trailer, presenting one of the playable races in our game: The Twilight Crusade. Our game plays in a fantasy post-apocalyptic world after being hit by a global catastrophic event that shifted the landmasses thus destroying most of civilization. Since then the mortal races have been desperately trying to survive while the fanatical Twilight Crusade has been annexing one kingdom after the other in their relentless conquest to exploit the world from a resource named quenrium.

While the Crusade is reaching for dominion, the world is being invaded by the Nether Legion, an endless army of demons who conquer other worlds and afflict them with the nether, transforming the landscape and corrupting the world's inhabitants into shadowy husks.

The Scourge Alliance, a band of several races that live under the surface and in deserts are an archenemy of the Crusade and in constant struggle with them over the resources of the world.

As war is waged between these races, an ancient curse returned from the grave, engulfing and consuming all it touches.

We have spent our soul into this game, trying to perfect even the smallest of things while creating a narrative that should have our players wonder what happened before Liquidation and who our characters and factions really are.

Early next year (probably march) we are planning to launch our Kickstarter Campaign to secure additional funding for our dream game.

Thanks for reading!
---
Follow us on Kickstarter:
Kickstarter.com
---
Wishlist it now:
---
In case you own a Discord account feel free to join our community
here!
Twitter
Facebook
Instagram