I've been working on making the beginning of the game better. Before it would take about 7 missions before the player would "get it" and start to see the heart of the game. I need that to happen within the first 5 minutes.
The game was recently shown at Rezzed and though I recieved a lot of great feedback, some of it reinforced why I needed to reinvigorate the beginning. I'm very happy with the new direction the game is taking and I can't wait to start playtesting.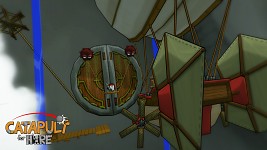 It's always hard to rip out whole chunks of your game because it feels like wasted work, but in the end it's not really wasted. The original work helped me to arrive at the better version.