Another day of tweaking the look of "The Island - Ethereal", then it's bug fixing time. Luckily it's all minor bugs in the combat mechanics and we will be able to move on to...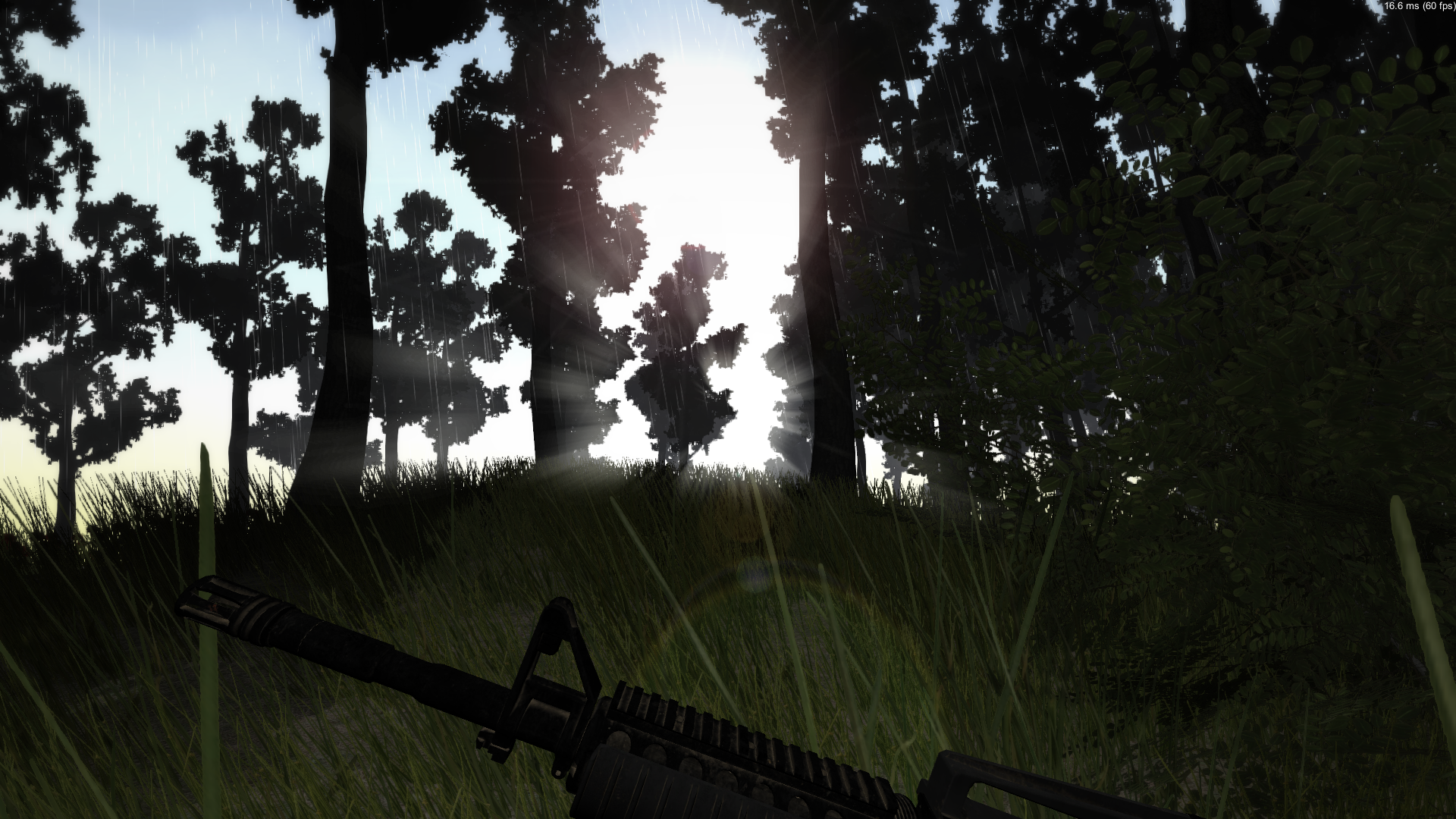 gathering resources / building with different materials.
One big change will be building "ownership". When you build a block , you can take it away in order to fix a mistake in your building, etc. When someone else tries to remove it, he will have to use brute force and that can take a while.
Regarding harvesting resources, we will start by adding an ax and a new mode. (Combat mode / Building mode/ and now Harvesting Mode). After adding the most important mechanics of the ax, we will compliment the ability to take down trees. Exciting times!
What can you expect in the next pre-alpha test?
- A better looking game
- Weather effects
- Fixed combat mechanics
- The new Harvesting mode
- A better Build mode
We are looking forward to testing with you guys. A new date for the test will be decided on in the next days to come!