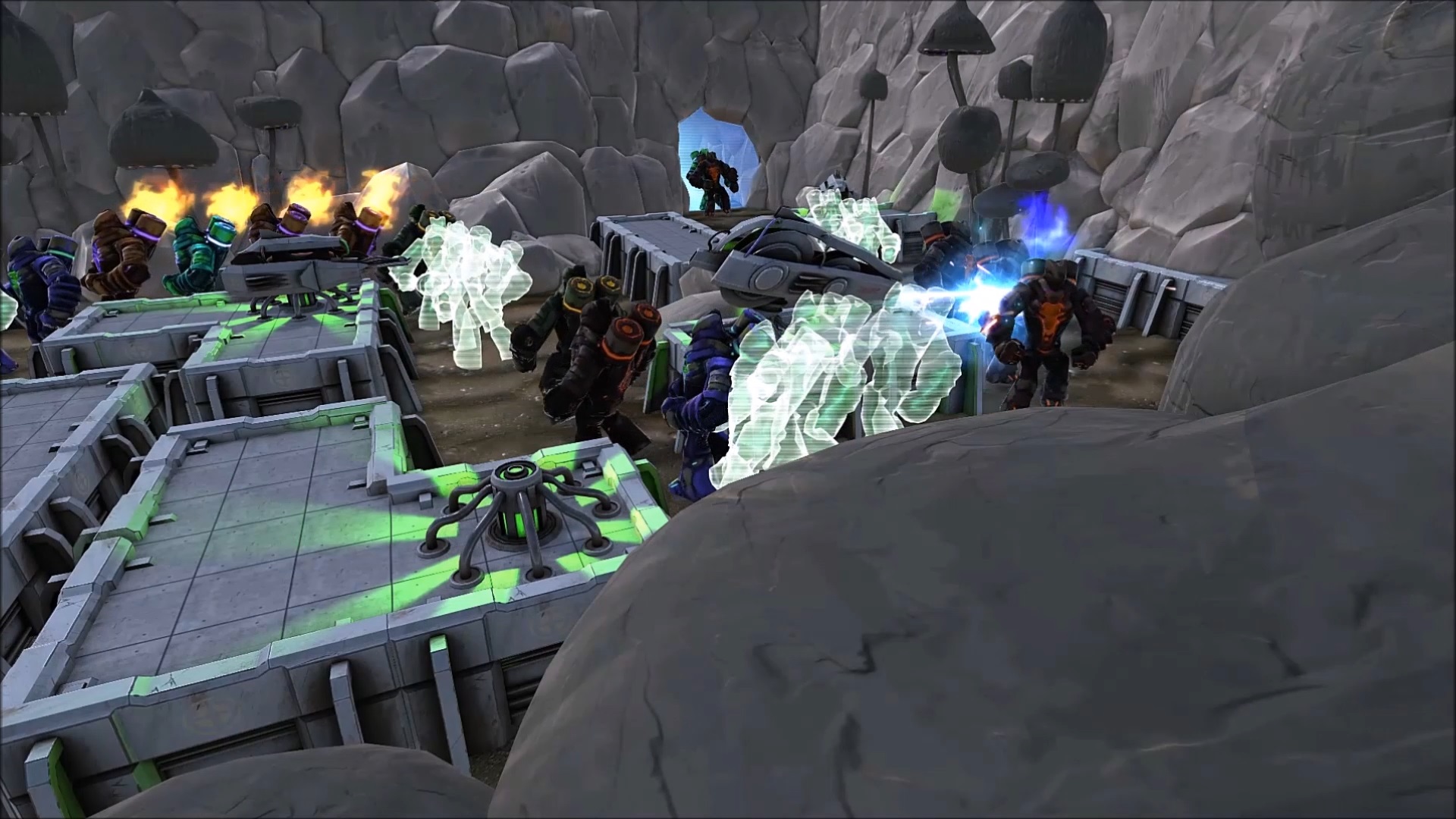 Turret Sector is a Tower Defence - Top Down Shooter hybrid. Turret Sector incorporates understanding weaknesses, and strategies and the interactivity of a Top Down Shooter game.

• 2 Game modes (Campaign and Endless)
• 20 Levels set in a sci-fi environment
• Random enemy wave combinations, make each playing experience unique
• 35 Music tracks composed by Michael La Manna
• 6 Unique enemy types all with varying characteristics, 3 with their own special abilities
• 4 Unique turret types, with differing advantages and powers
• 2 Different projectiles that can be fired by the player
• Game auto-saves scores of individual levels, in-game statistics and player options
• In-game guide provides information about how to play the game, enemy types and turret types.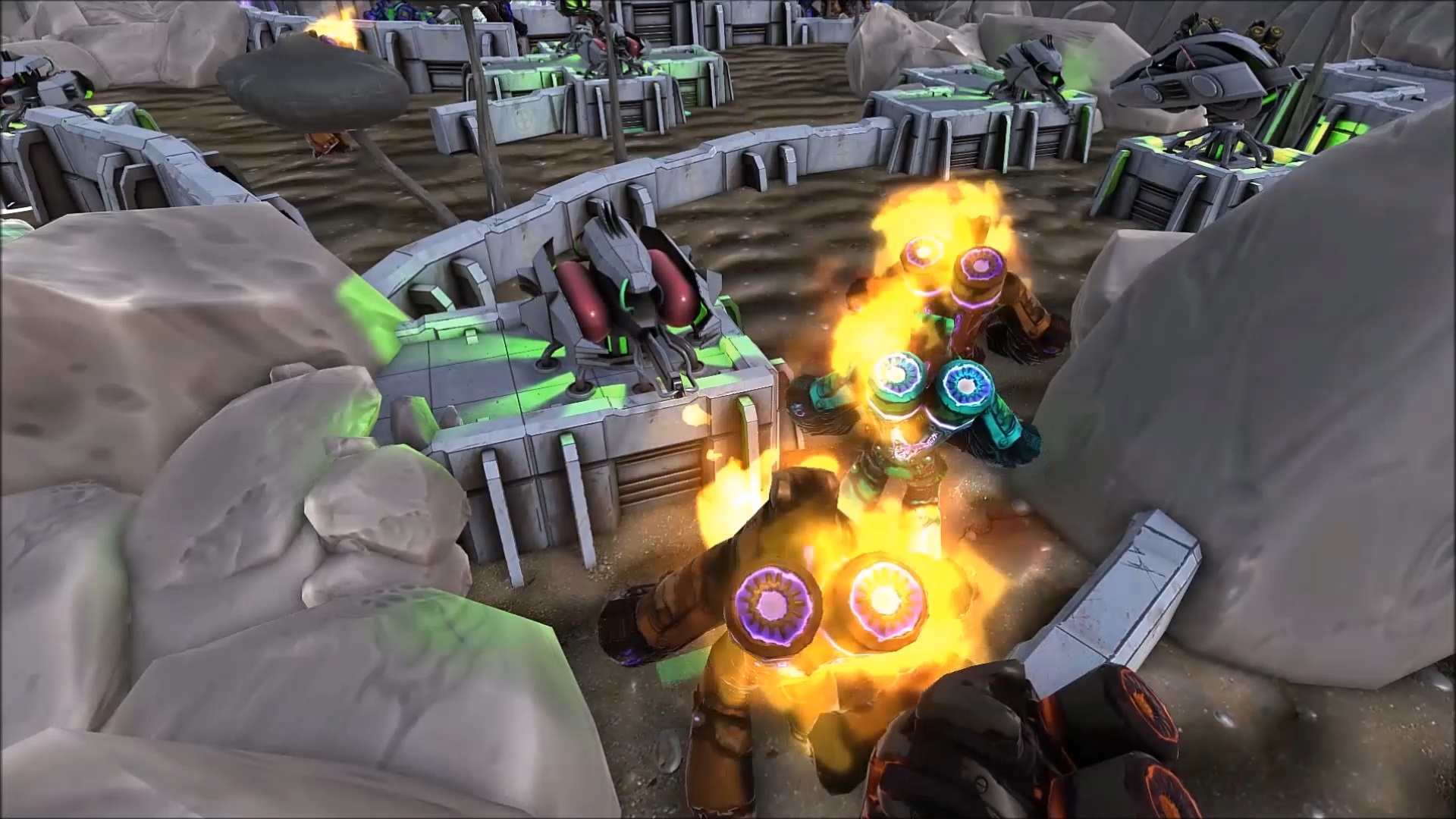 Enemies emerge from cavernous entrances and travel on a course to reach your headquarters. Prior of commencement of a wave, the player has the option of sealing off one entrance. This will redirect those enemies to emerge from the remaining entrances. The player can use resources to place turrets at strategic locations, which will damage enemies.

By destroying enemies, the player earns resources. Resources can then be used to build and upgrade turrets, buying missiles and repairing the headquarters.

While the player is defending their headquarters, a crosshair replaces their cursor. This allows for shooting enemies with an unlimited amount of bullets, or a limited amount of powerful missiles.

Waves become more difficult as time progresses.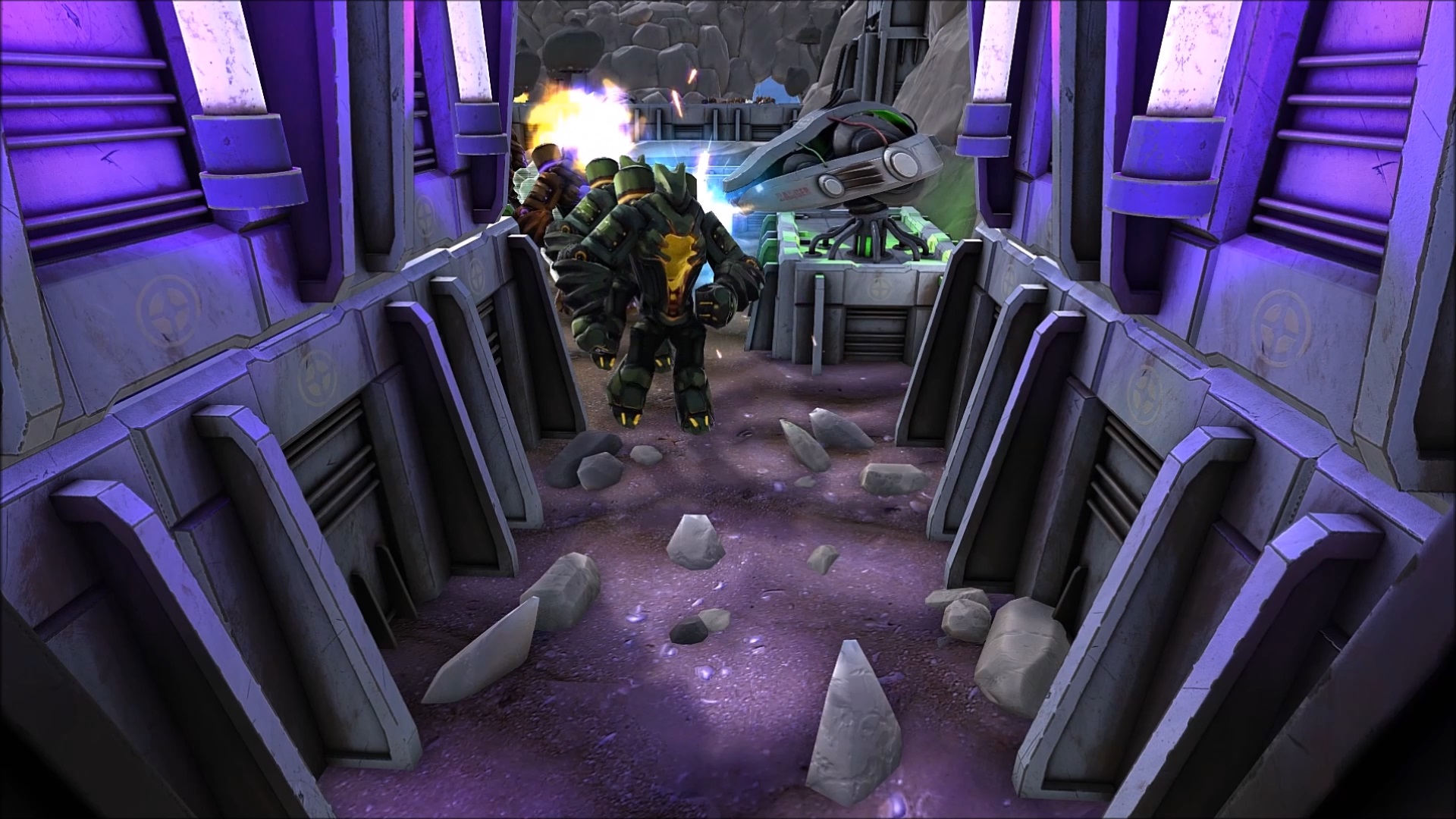 The game is complete and now only awaits being given Greenlit status from Steam.

In Campaign Mode, the player must complete every wave without their headquarters being destroyed. They cannot move to the next level without complete the current level. Levels get progressively more difficult and once the player has won a level, they are scored by the percent of enemies destroyed.

Endless Mode allows the player to chose and play any level, in any order and may play levels continuously, until they are defeated. Endless Mode records your highest number of waves completed per level.