This past week I have introduced a new gameplay scenario to Turnover — enlisting help from co-workers.
On some floors, you will need to enlist the help of your coworkers to continue on. I'm trying to keep interactions between these NPCs fairly simple, so it doesn't feel like you are just babysitting an NPC.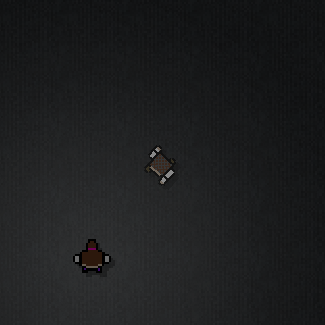 The IT worker, for example, can help you activate locked servers on a floor. So you will need to find them and quietly usher them past Sentinels and other enemies so they can unlock the server for you so you can proceed.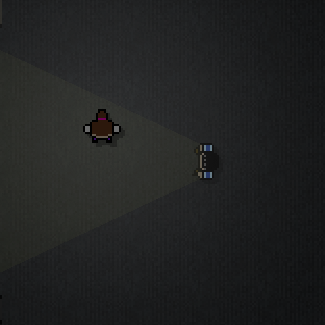 Another co-worker you might run into is a Security Officer. This officer will risk life and limb to help you escape. Armed with a pistol, he will help you blast your way through enemies. He can be very useful if you find yourself outnumbered or need someone to take care of a bad guy.
Outside of the introduction of NPCs, level work pushes forward. I've completed the skeleton of 3 more floors and I continue to plan more. I still need to implement some new enemies, but that will come with time. Down the road, I'd also like to take another pass at all of the art to improve upon it.
I've been spending the majority of my time lately on the "game design" aspect of Turnover. I haven't been doing much coding, which is fine because I'll need to do a heck of a lot more down the road when I start work on cutscenes and other logic work. I anticipate that work from here on out will be slow and steady, with occasional bursts of creative energy.
Also, I've decided to not make another video until I have a nice chunk of the game completed. Maybe I'll put another one together when I hit the halfway point.