Turnover's Pre-Release v0.0.670 is up on Steam for those who have a beta key.
Changelog: Steamcommunity.com
I'll be updating Turnover's presskit soon, announcing the release date and price. Stay tuned!
From Alpha to Pre-Release
I recently pulled out an old Alpha build of Turnover, just to see how the game has progressed since then. I took some screen shots to show off some changes.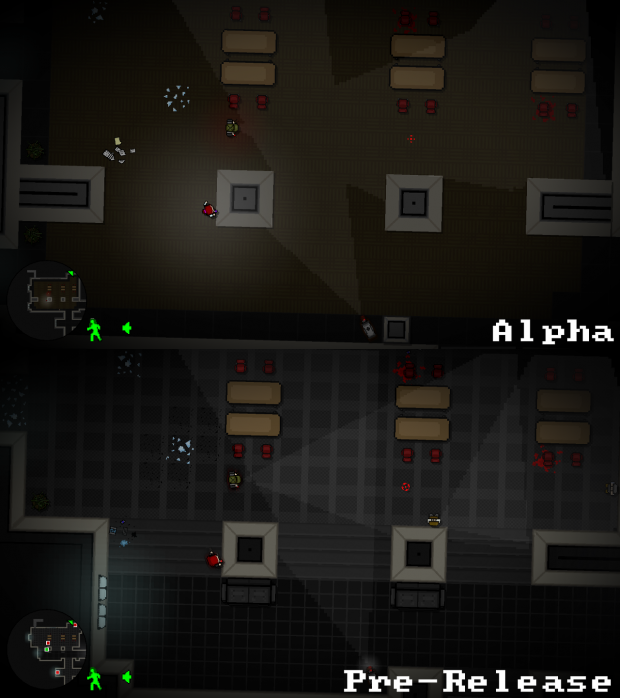 This shot demonstrates how much the motif of a level can change over time. Just the addition of stairs gives the area a different spatial look. If you look at the lower left, you can also see how I closed off some dead space. I ended up doing that for a number of levels.
Also, notice how the vision cones are drawn between the two versions. During beta testing, I rewrote the vision code to allow overlapping cones to be differentiated, as well as to give them a more consistent look.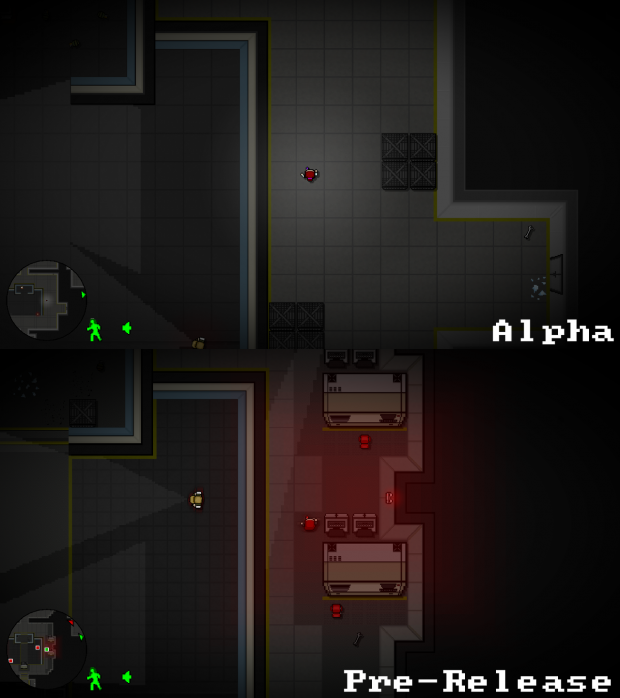 Something else that changed during beta testing is setting the player and enemies apart. In the alpha, you can see the enemies don't stand out, and the player has an annoying white light bloom. I ended up removing the player bloom and added a red blur behind the enemies to set them apart.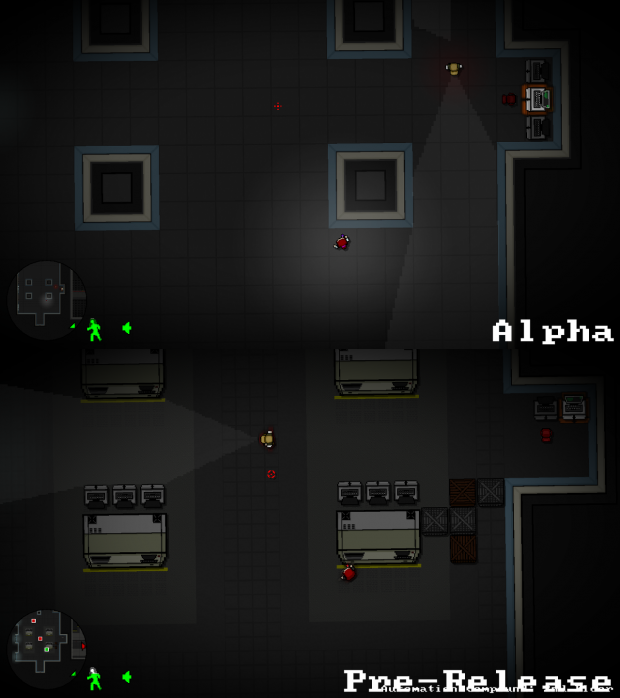 This shot shows how place holder wall sprites were eventually replaced with suitable art.
You can see on the Pre-Release shot that some crates block off an area and the Security Server is a little more recessed. These were changed in response to player feedback, as getting to the server was originally too easy.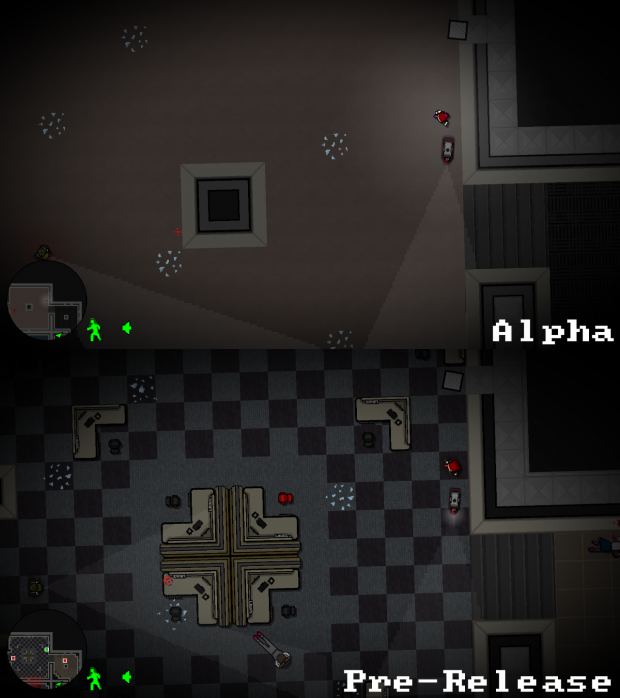 Another demo of how place holder walls become art. The middle wall block is now a cubicle cross.
Also, there was a major change the carpet layout. Up to this point, I had decorated 25+ office levels, so I needed to get creative. Keeping things stylistically consistent, while experimenting at the same time, as actually really tough.
Two other changes worth noting between the above. First, the reticle style was changed, with a rotating effect and a shadow. Second, the minimap now displays enemies more clearly.