Turnover's beta testing application is now closed. Thanks to a post from AlphaBetaGamer, I got a rush of beta testers included for the last testing push. Turnover now has quite a large pool of potential testers to gain feedback from. Thanks everyone who has signed up, I'm looking forward to hearing your feedback.
Testing should continue on well into November. Still locking down my release plans, but things are looking good.
Recent Additions
I wanted to go into a few new things that are included in the latest beta build of Turnover. You can check out a changelog here: Steamcommunity.com
Fire FX
I liked the fire in Turnover, but it never felt flashy enough for me. I've been trying to add some more polish to the game, so I figured I would address this.
Old Fire:
New Fire: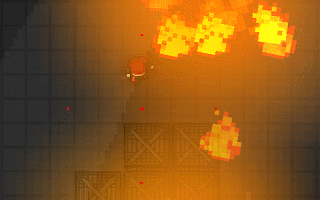 I added some some level flare around the fire, as well as a subtle flash effect to the fire sprites themselves. I'm pretty happy with it. I'm still looking at other effects to add to the game, just to add a little flare.
Light Flicker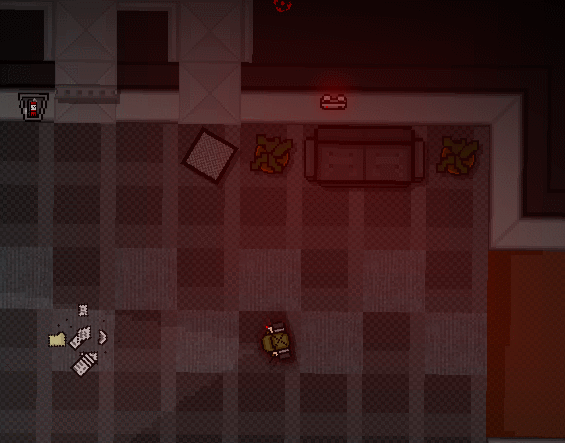 Just to help lend a little more atmosphere, I added some light flicker throughout the game.