Turn - Dev Log 1: What we've done so far.
Hey everyone! My name is Collin and I'm the lead programmer and artist here at Bunkey Games! I'm very excited to show off a little bit of our puzzle game "turn"! So we've been working on this game for almost 1 month to the day, and a lot has been done so far. There (of course) is still a lot to do, but I thought now would be a great time to start off a Dev-Log, and show you guys what we've managed to accomplish in this first month. Let's me start off sort of explaining what the game is.
turn - what is it?
turn is a minimalistic 2d platformer with a twist. Solve puzzles by "turning" to the left, or to the right, to shift gravity 90 degrees in that direction, allowing your player to move. Your ultimate goal in the game is to survive and make it to the finish without dying. Confused? Here's a GIF to help you understand the concept a little better.

So... What have you done so far?
Well, I'm glad you asked! Even though it's only been a month, we've made a fantastic amount of progress so far. We aren't going to be showing off everything today, but here are a few things that we've created so far.
Full player controls
Gravity, affect by the player controls
Lasers which pulse, allowing entrance for a moment before they turn back on
Spikes. Deadly as anything. Don't mess with the spikes.
Finish. Not much to say here.
Level Editor. Fully featured Level Editor allowing players (and us) to create and share custom levels!
Well... Can we see it?
Of course! Here are a few pictures showing off some of the things we mentioned above. QUICK NOTE: none of these pictures are from, or represent the final version of this game. Please view them as such!
Lasers
Spikes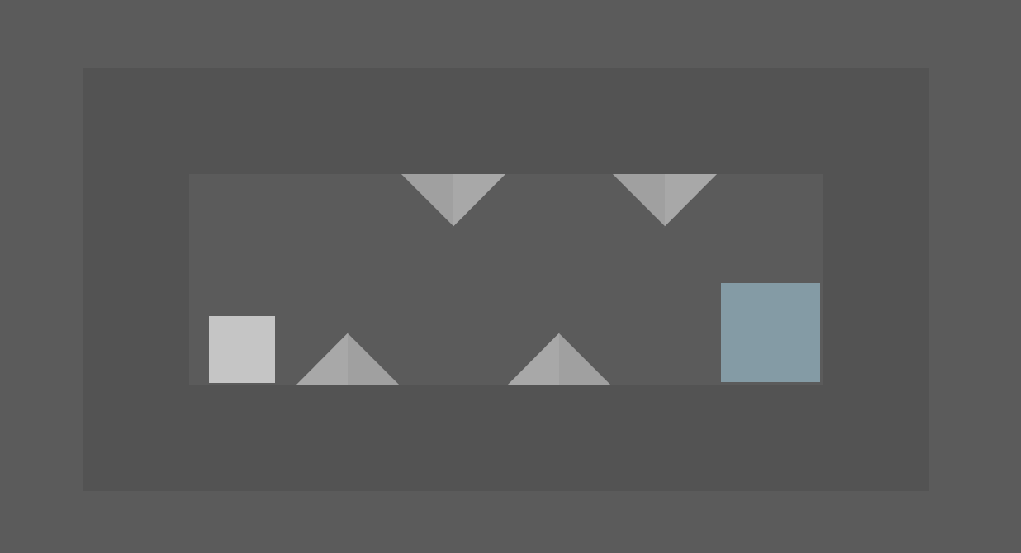 Level Editor
P.S. We are going to be showing off the level editor in much greater detail in the next Dev Log. But for now, here's a picture!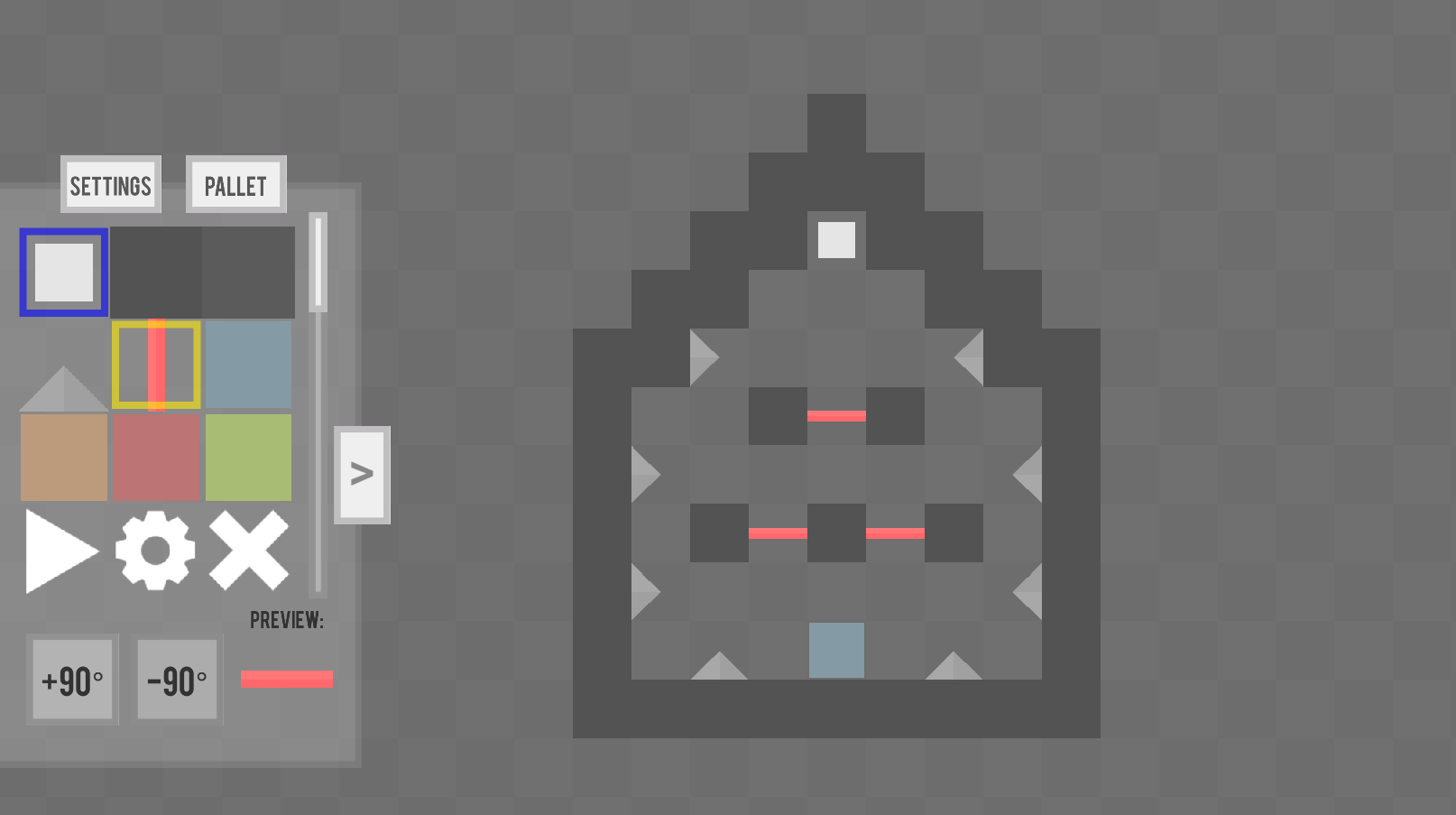 So, what's next?
Well, I'm glad you asked! We are going to update this Dev Log a couple times a week or as often as we can. We are really excited about we have in store!
Until next time!
-Collin