Hello everyone! It's been an intersting 2 weeks of game development, we've come so far, learnt so much, and recieved some good feedback! Flashfire Games hit 88th Ranked over the weekend, and Rathguarde hit 107th! Not bad for some first-time developers!
Well, I'll break the bad news to you first: Alpha 3 isn't coming this week :(
This is due to a number of reasons and excuses, which we totally didn't make up by the way. Reasons like: Alpha 3 is planned to be one of the largest updates for Rathguarde, due to the sheer amount of new stuff going in it. Also, I have been swamped by homework and such at school, not leaving much time to sort out Alpha 3. We didn't really expect to see Alpha 3 this week anyway.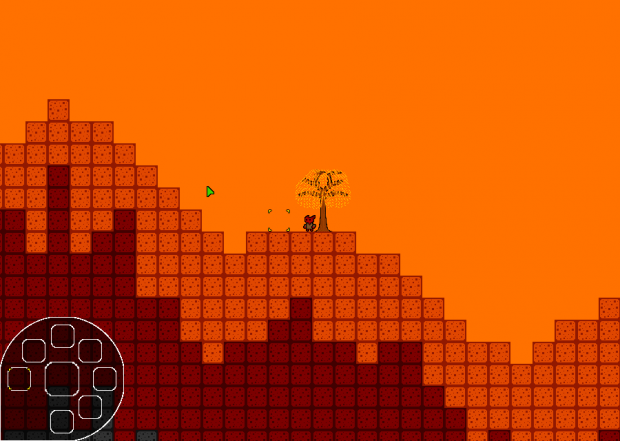 Anyway, Alpha 3 will have quite a few new features in it, but this week I've mostly been playing around with the terrain generator, adding in the capacity for biomes. With this will come a new biome to Rathguarde: Desert. Now I know what you're thinking. "Rathguarde is a desert planet, why was desert not the first biome?". Well, Rathguarde wasn't orignially planned to be a desert planet, it used to look just like Earth (blue sky, green grass etc.) But we quickly realised that this looked exactly like Survivors of Ragnarok, and besides, it's been done way too many times before. So we just changed around some colours and such, and there it was!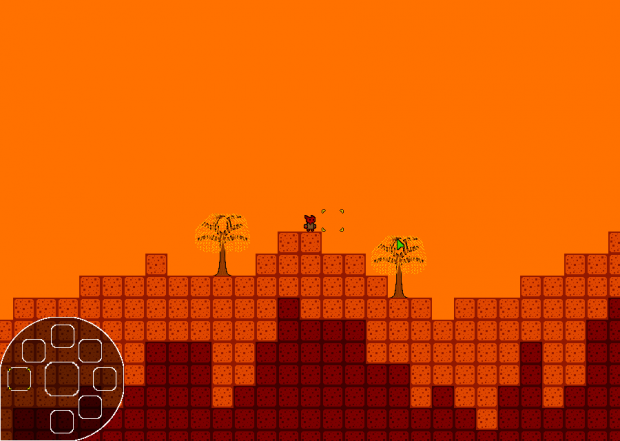 So of course, this leads us to a new block for Alpha 3: Sand. I was reluctant to add sand at first, but an interesting argument with Shaun lead me to finally add it. The argument pretty much went like this:
Shaun: Add sand
Me: Why?
Shaun: It's a desert planet right?
Me: Yeah.
Shaun: So add sand.
Me: A desert doesn't have to have sand you know.
Shaun: Yeah, it kinda does.
Me: [points at screen] that looks like a desert doesn't it?
Shaun: No, that looks orange.
Me: ..............fair enough.
So +1 to Shaun. Hooray.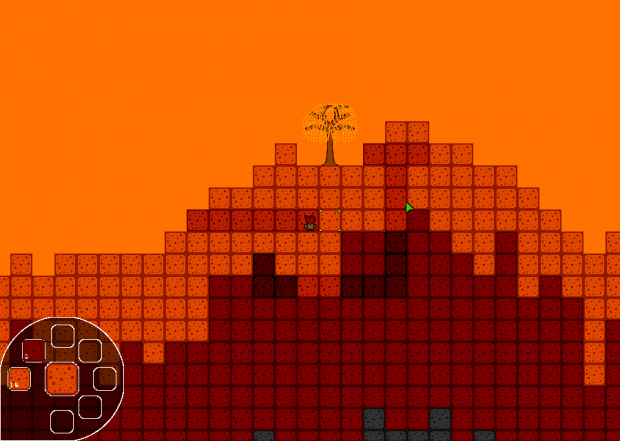 Also, I've added trees. Not your generic green trees, these are special trees, native to Rathguarde, and they are called Amberwoods (we would call them Amberwillows, but that would be ripping off Grove of the Burnwillows a bit too much). These are trees, which currently don't do much, but will provide some interesting features, which we shall introduce later. But for now, they just have a 1 in 30 chance of spawning at any time, and make wood when you cut them down.
Well, that's my three pennies worth for this week, but before I forget, Flashfire Games is now on Facebook! So head over to our page at Facebook.com and show your support! See you next week!
- Watchin' You