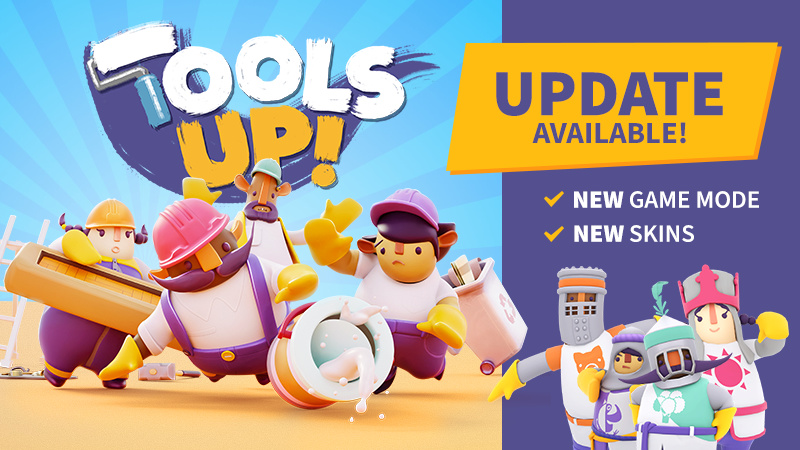 We've made some of our own renovations with a new update to Tools Up!. The update comes with a new game mode and character skins.
The new mode, Time Attack (New Game+), will provide you with an additional challenge after you've finished the base game. Additionally, four new character skins have been added to the game—you can now renovate as knights! Now that we've raised the difficulty level, that armor may come in handy.
And that's not all! Starting today, a Tools Up! demo is available on Steam, Xbox One, and Nintendo Switch. The demo contains levels 1-1, 1-2, 2-2, 3-2, and 5-3 in Party Mode with the main set of characters. If you haven't played Tools Up! yet, this is the perfect chance to try it out.
To celebrate the occasion, you can soon work hard and play hard for less. Tools Up! will be 20% off on Nintendo Switch (Europe) until September 27, 20% off on Nintendo Switch (America) until September 28, and 35% off on Steam until September 27. If you already have our game, Little Racer, then you can get Tools Up! 35% off on Nintendo Switch until September 27 (Europe) or September 28 (America).
Fun for Everyone
Tools Up! is great fun for every skill level, with a simplified control scheme and straightforward tasks. Playing in local co-op mode lets you paint walls, carpet floors, and much more with up to 3 assistant apprentices.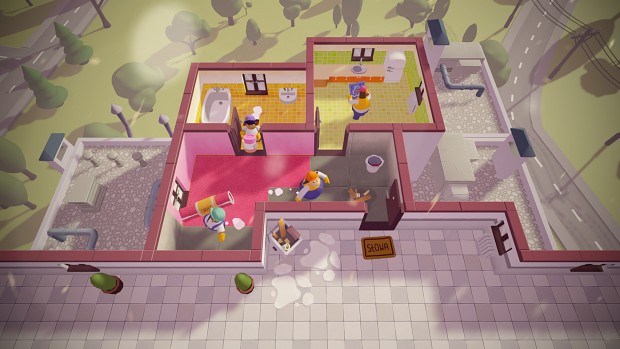 Take control while you read the blueprints, see what needs to be changed, and come up with a plan to make it all happen before time runs out. Who's doing what and in what order? And just when you think you've got it all figured out, SPLAT! Spilled paint is everywhere and everyone's slipping in it!
Renovating against the clock is skilled work, so download the Tools Up! demo and start your apprenticeship to become a master builder today!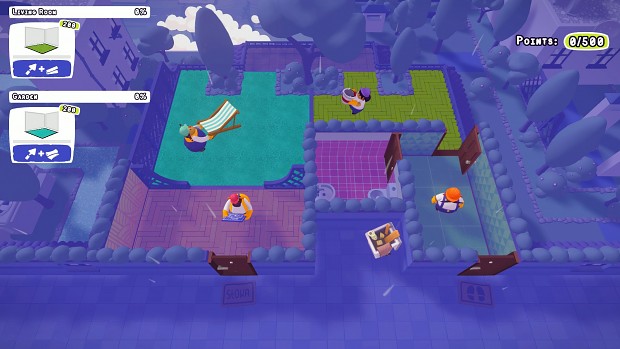 Having fun with the demo? Consider getting the full version and start your renovation party in no time!
Follow our official channels and connect with other Renovators: