Play the Public Multiplayer Alpha!
Hello everyone, we are happy to announce a first playable alpha of God of Puzzle Try the webplayer version online right now!. If you like "Action Puzzle" games like Puzzle Fighter, please give our game a try. The alpha is multiplayer online only right now, so we will keep a couple people up and ready for playing so you can give it a try!
Graphics are currently disabled so we can focus feedback on mechanics, so here's what you'll currently see when playing:
How to Play?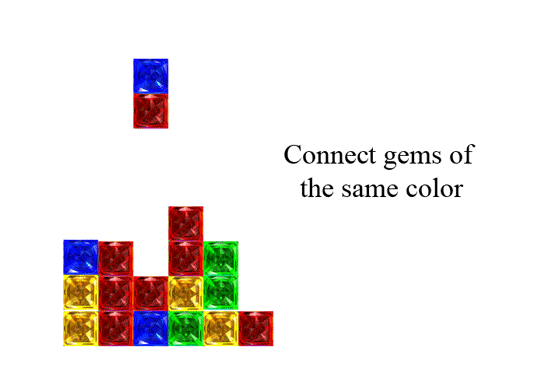 If you have never played Puzzle Fighter before, we have a how to play page so you can learn before giving God of Puzzle a try.
Feedback Please!
We would love to hear from you (good or bad) so please leave us some feedback!
Want more info?
Please visit our page on IndieDB! That's where we'll focus our dev updates
What's next?
We are adding leaderboard ranking and friends support, and the Play God of Puzzle page will be updated with the new version soon! Later, we will be extending the gameplay beyond the expected choice of playable characters to include special powers, combos, etc! As for what the "final" will look like, here's a screenshot of our "art prototype".