Listen to most of Tropical Heat's awesome in-game music...
This is great music for Jet Ski riding, but also is nice for coding, or general listening. Some of our second jobs are as DJs or musicians, and we're very picky about what we play.
Choose from Chill, Latin, or Upbeat music stations, or my favorite, just click play on Mixed and enjoy the long randomized playlist.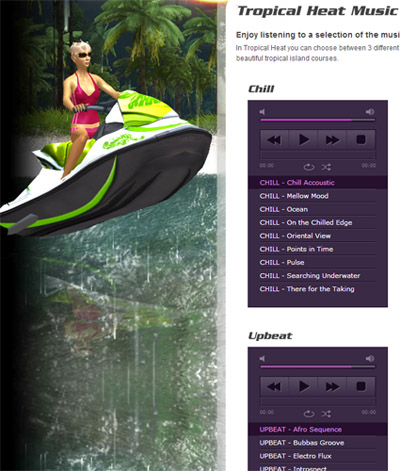 If you love one of the music pieces, let us know in the comments. Most of this music is licensed, and we may help you find a piece.