Troops in Contact - how combat works in Invasion Machine
Unlike most other RTS titles, Invasion Machine doesn't promote using your units as cannon fodder. As bullets start to fly, even a single well placed shot can take your troop out of the fight.
You, as the commander, are tasked with preserving both the lives of the local population, as well as the lives of your own troops. In every engagement you need to think about being effective, while at the same time minimizing the risk to your own men. This means not going into fights where the enemy has an overwhelming tactical advantage, and using any tactical and material advantages of your own.
Remember - nobody gets left behind. If one of your soldiers gets wounded, your top priority becomes casevacing him from the AO, preferrably in time for the medics to save him.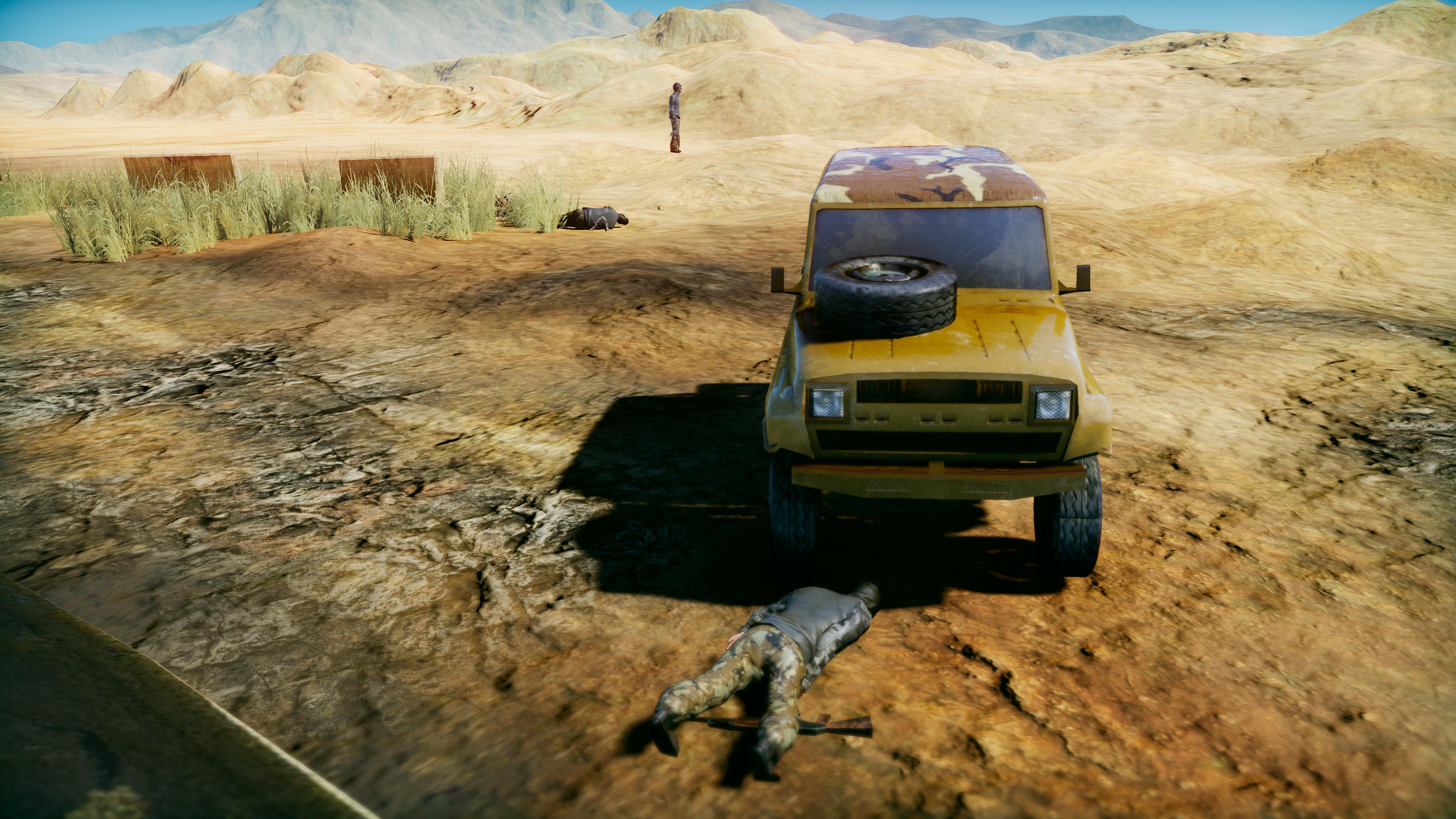 Ballistics, weapons and damage system
your units don't have health bars. Someone gets hit - that someone is either dead or wounded, unstable and bleeding out. You need to get the medics to any of your wounded, as soon as possible
every car in the game has it's individual armor protection levels, separate for ballistic and explosion damage. If an armored vehicle remains under fire for a long period of time, it's armor becomes degraded and bullets have an increased chance of penetrating it - and wounding the crew. Armor is meant to give you time to get away from the killzone.
most cars cannot protect the crew from explosion damage. Hit an IED - and you have a number of wounded, in need of quick medivac.
most bullets fired in a combat situation never hit the target. Firefights are long in Invasion Machine, and firing accuracy depends on many factors.
if a unit is shooting a target located on higher ground, that unit's accuracy is reduced.
if the target is crouching or prone - he's harder to hit.
if the target is a moving vehicle - that target is harder to hit.
if the shooter is being suppressed under heavy fire - he's unlikely to hit anything, even if he manages to fire a shot
shooters "range their targets" - every next shot is more likely to hit the target
sniper weapons are only effective when used for taking "aimed (sniper) shots"
if you need to stop a car quickly - your best chance is hitting the driver, but then the car may still roll away uncontrollably
cars don't explode when shot at. that's just in Hollywood.
...and much more
Casevac and KIAs
In most cases, a unit that gets hit will become wounded, and will start quickly bleeding out. You have a chance of saving it, but only if there's medical personnel nearby.
wounded units are by default in "unstable" state, and must be stabilized by medics
not all wounds can be stabilized - some need immediate casevac and the medic will not be able to do much about them.
after being stabilized, or if the medic is unable to help, the wounded need to be transported away from the AO
if you don't casevac your wounded in an ambulance (but use a normal car, instead), their state deteriorates while in transport
unattended wounded will eventually become KIAs
every unit lost means lowered war support, and will eventually lead to you losing the game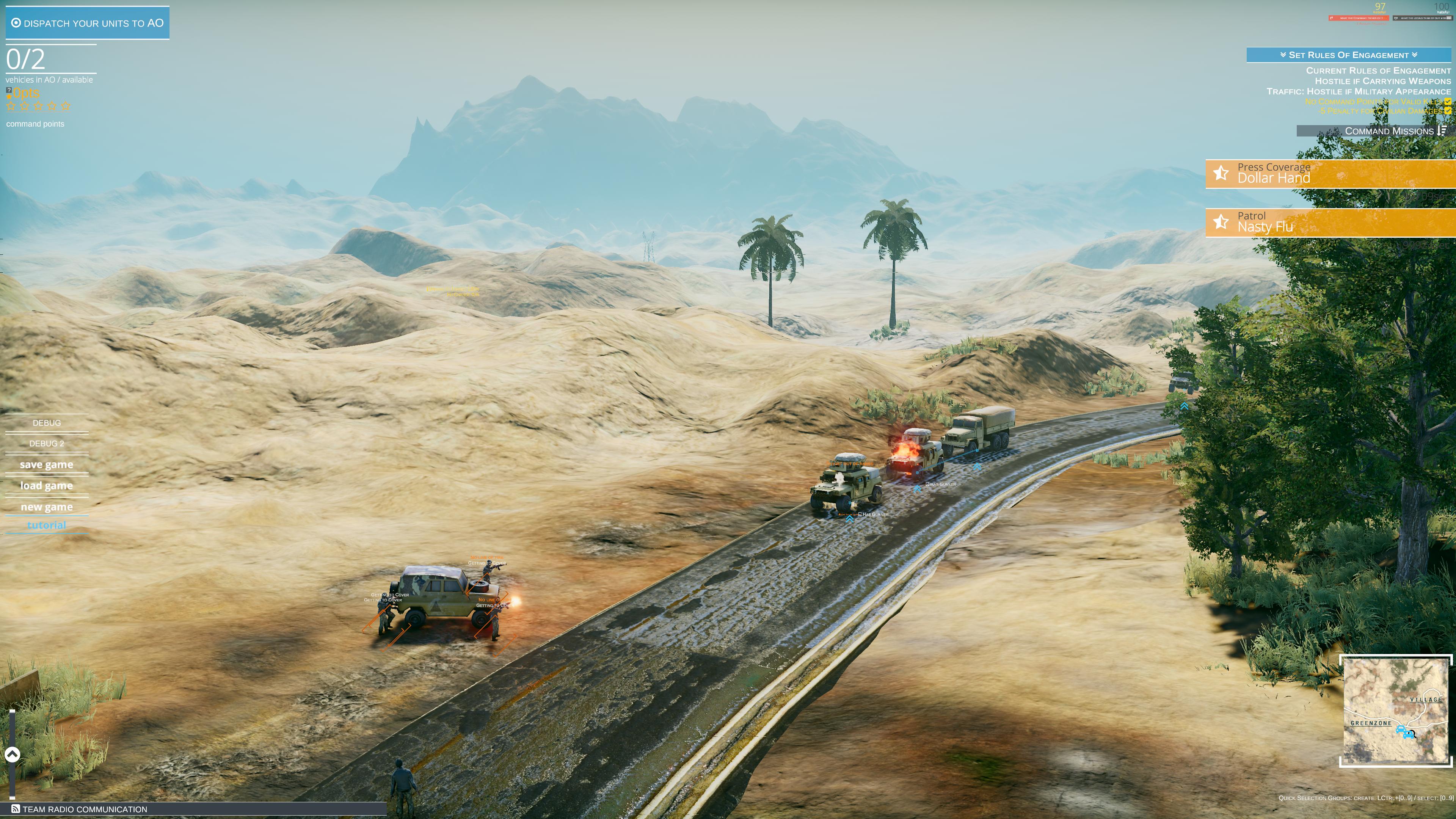 While the game is still in development, many of the things I mentioned here gets discussed (or changed) on the Discord server. If you'd like to know more, join here: Invasion Machine Discord