A durable Mob system has been created, so expect a lot more creatures to pop up in this game.
So far, rabbits and foxes are the only animals made, but this is significant because they are working examples of a basic AI system that can be elaborated on.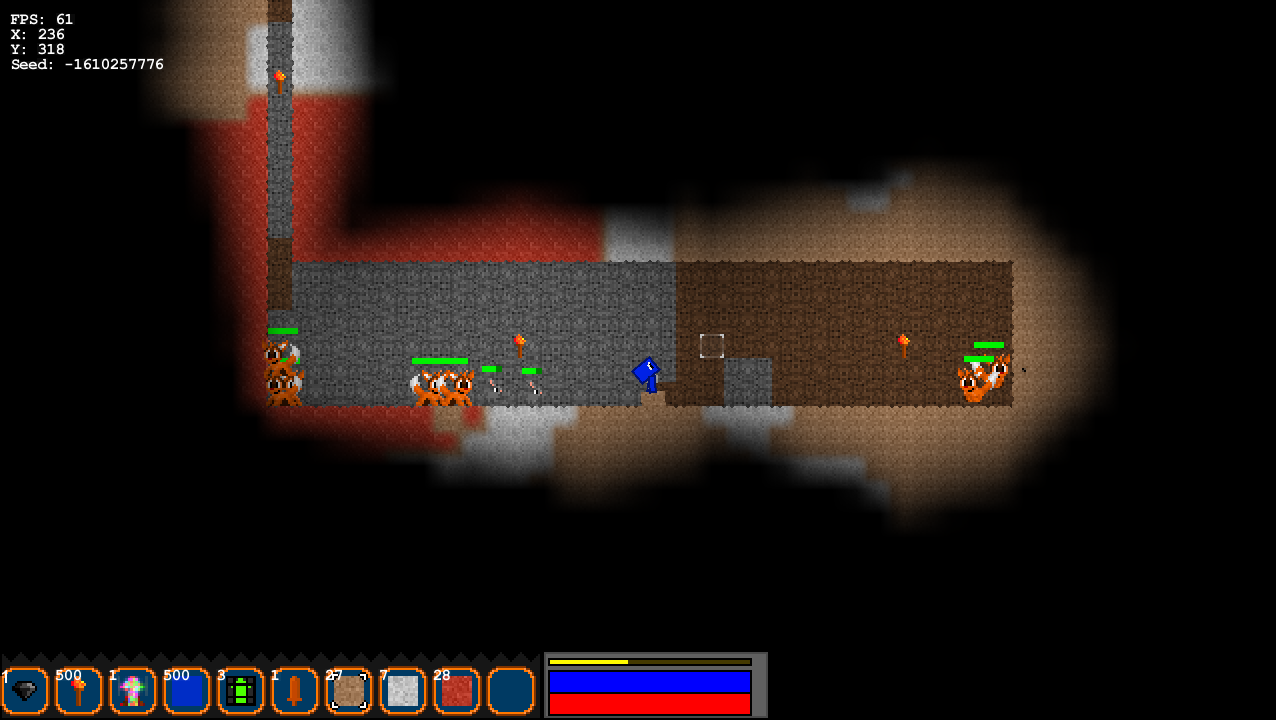 Mobs have different stats such as:
Speed
Defense
Jumping
HP
XP Reward
AI can also be unique because each creature has their own update() method in the Mob superclass.
Future mobs will include various animals, hostile creatures, Humans and more of which will remain disclosed until their creation. But here is a little Image showing how weird the creatures in this game can get.

Mob grinding will be an important part of this game, so I will make sure to make the best out of mobs as development continues.
Aside from that, a subtle visual change has been done and I feel it is worth mentioning. Background tiles now flip randomly so that the pattern doesn't look so repetitive. The effect is really pleasing and adds to the game's rising elegance.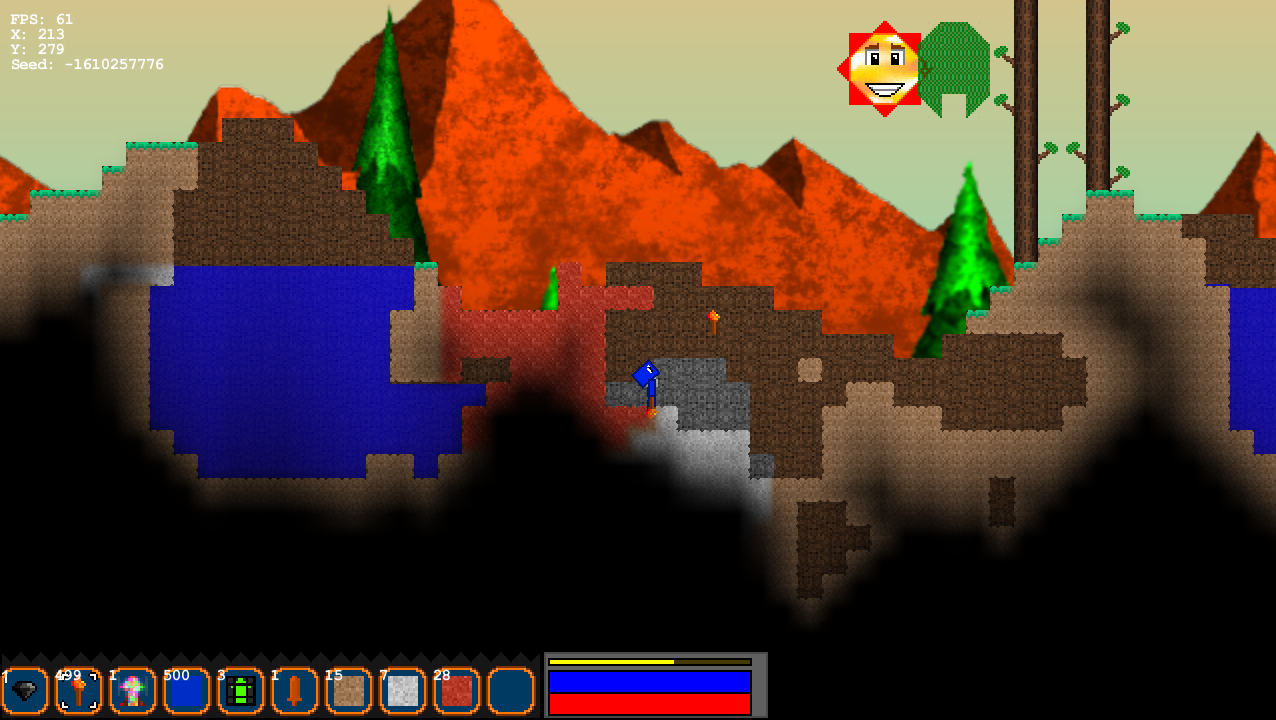 More development news will be posted in the future. Be sure to track this game if you enjoyed this article!
Cheers,
TritonDreyja