Hi. We are Improx Games. Group of 5 university students with desire for game making. We have been making slightly more "unique" games in sense of either their concept or style. Our more recent game has been randomly generated 2.5d platformer No Way Out inspired by movie 300.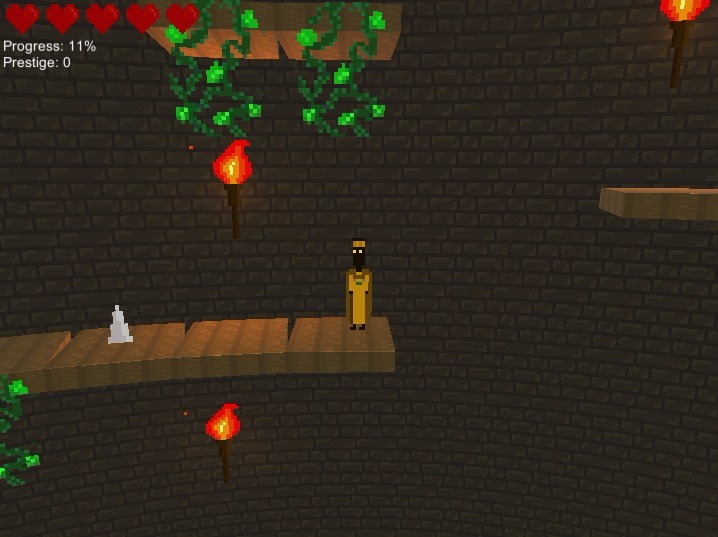 Trimmer Tycoon started as a game jam game, thrown together in less than 48 hours for ludumdare 34. After the game jam we saw small potential for our game and decided to perfect it from the feedback. Originally only 3 of us worked on the game, but later on 4th one of us (me) also joined up. You can play these 2 games from our website www.improxgames.com
So what is Trimmer Tycoon?
Trimmer Tycoon is a management simulator game where you get to take control of a barber shop. The customers have their dream beard in mind, and your job is to shave and color theirs to be as close to that as possible. Listening to your customers' wishes earns you money with which you can buy decorations and hire upgradeable employees. The customers pay you according to how well you did, so you'll have to balance speed and accuracy. Eventually your shop will grow to be the busiest trimmer shop the pixel world has ever seen!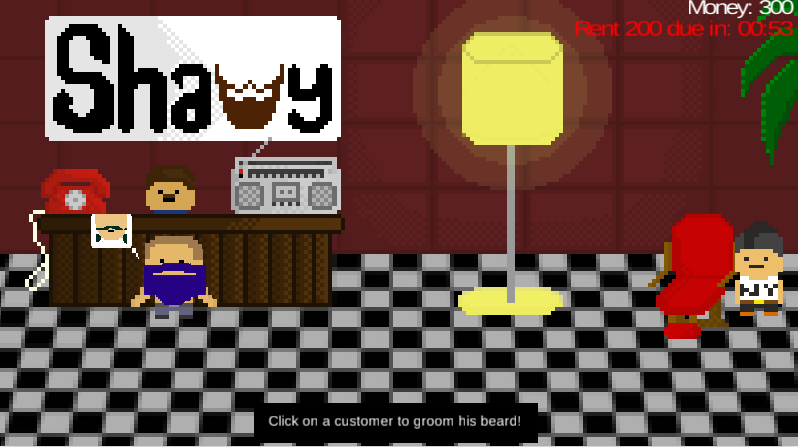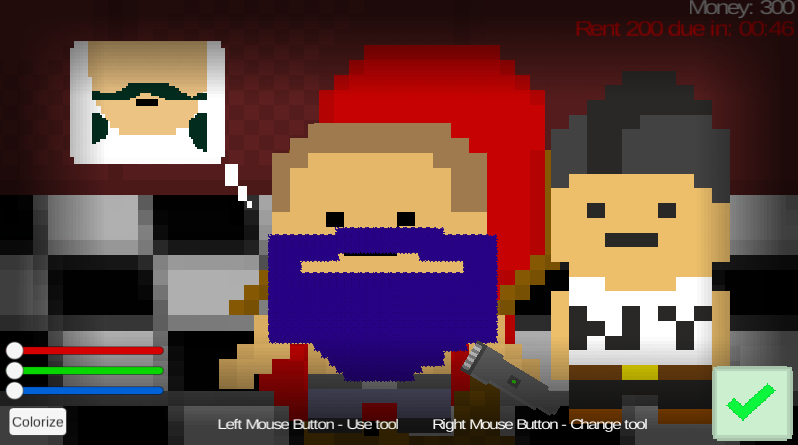 Enter today, we have made great progress and added more features and tweaked the game.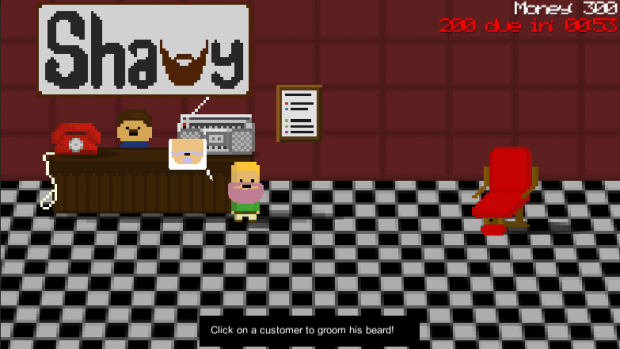 Our biggest changes are in form of shop management. Instead of just plain shaving and shaving you now can increase your trimmer shops potential by purchasing decorations that buff your shop (ranging from more people, increased wait time etc) and purchasing employees which will help you shaving the customers. This opens up more ways to play the game. Want to try just increase how many people come to your shop and trim everyone by your self, or hire others to make you money.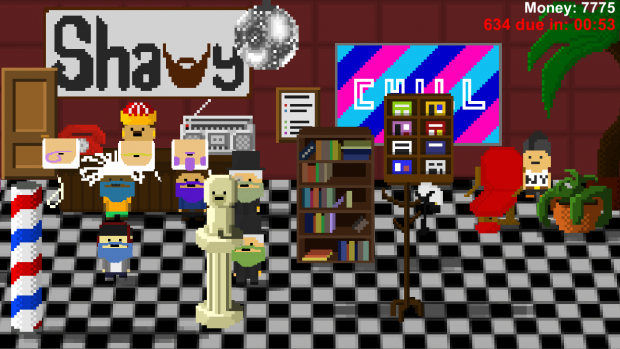 The game is still far from completely done. There are more plans to tackle, like ability to expand your shop. We are trying to find ways to improve the game and make it more enjoyable and would like to hear from you, what would you like to see here?
That is it for now, expect more updates in future. While waiting you can check out our trailer here, and remember to vote us in greenlight!