As promised, Epistory – Typing Chronicles is now available on Linux and Mac! If you encounter any bugs please give us a heads up and we'll fix them as soon as possible.
The challengers amongst you will be pleased to find the new "Arena" mode in the main menu. It's a special place where the world will finally recognize the value of your typing skills. We're still working on the leaderboard that should come soon. It's also a bit rough around the edges.
Note that Spanish language has been added to the game. More languages to come during the Early Access.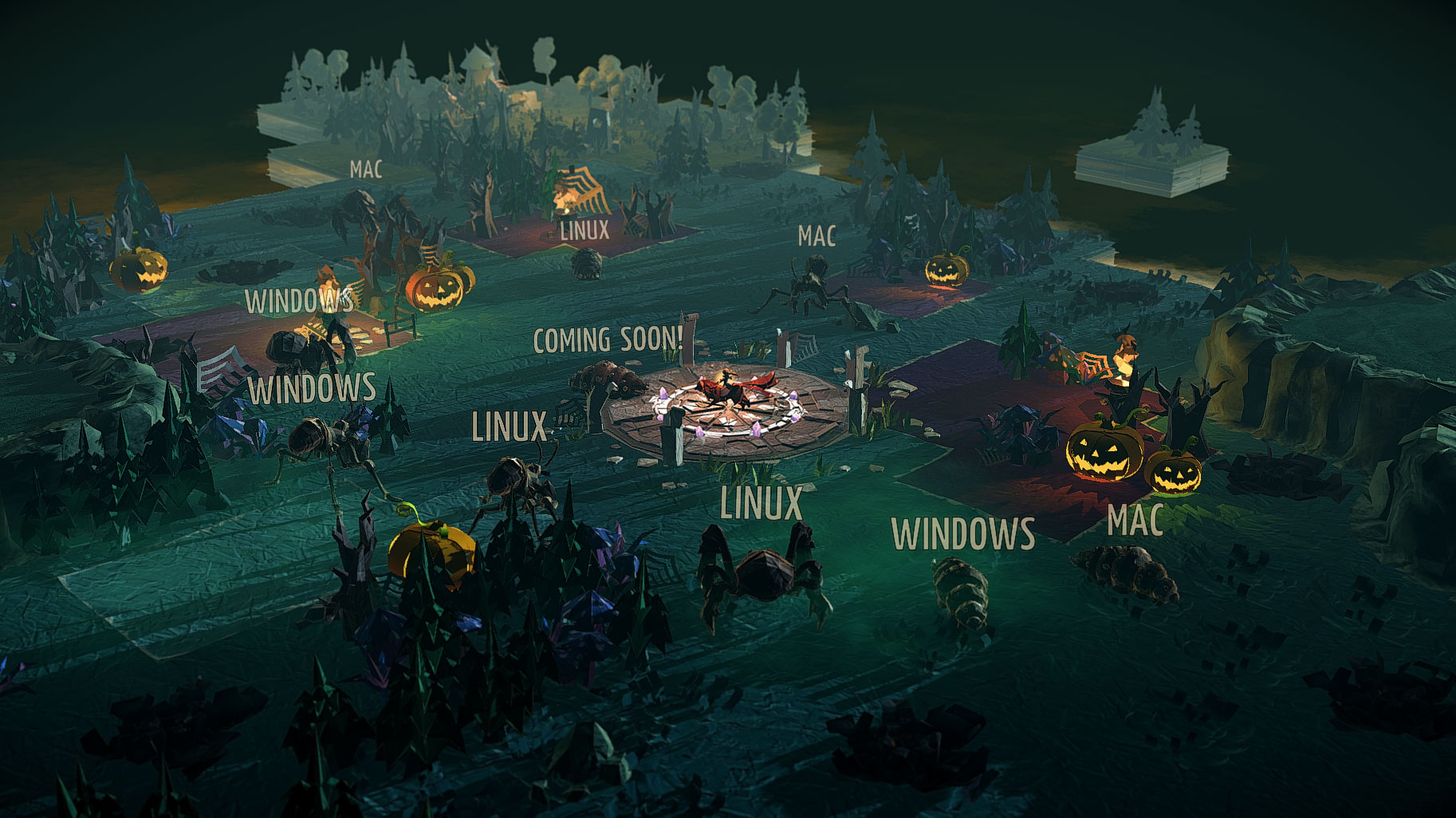 Here's the patch note for the new version:
New Features
Added: Infinite Battle "Arena" mode, where you'll soon be able to challenge yourself and get your name at the top of the leaderboard.
Added: Linux version
Added: Mac version
Added: Spanish version
And plenty of stuff behind the scene for the upcoming Chapter 2…
Various improvements
Removed magic effect on enemies' last word.
Special characters are displayed when the required magic is locked.
Reworked "Burning Hollow" level design.
Reworked story in "Forgotten Forest".
Bug fix
Fixed: typing the word while it moves result in some letters not colored properly.
Fixed: avatar moving using the last letter of a word typed if the typing mode auto switch is triggered.
Fixed: auto typing mode switch was not happening if an untypeable (fire) word was displayed
Fixed: brambles were reorienting upon hit
And a lot more.