The Steam store page is live! The game will be available on August 1st if all goes smoothly.
Make sure to check it out, and follow if you like it.
---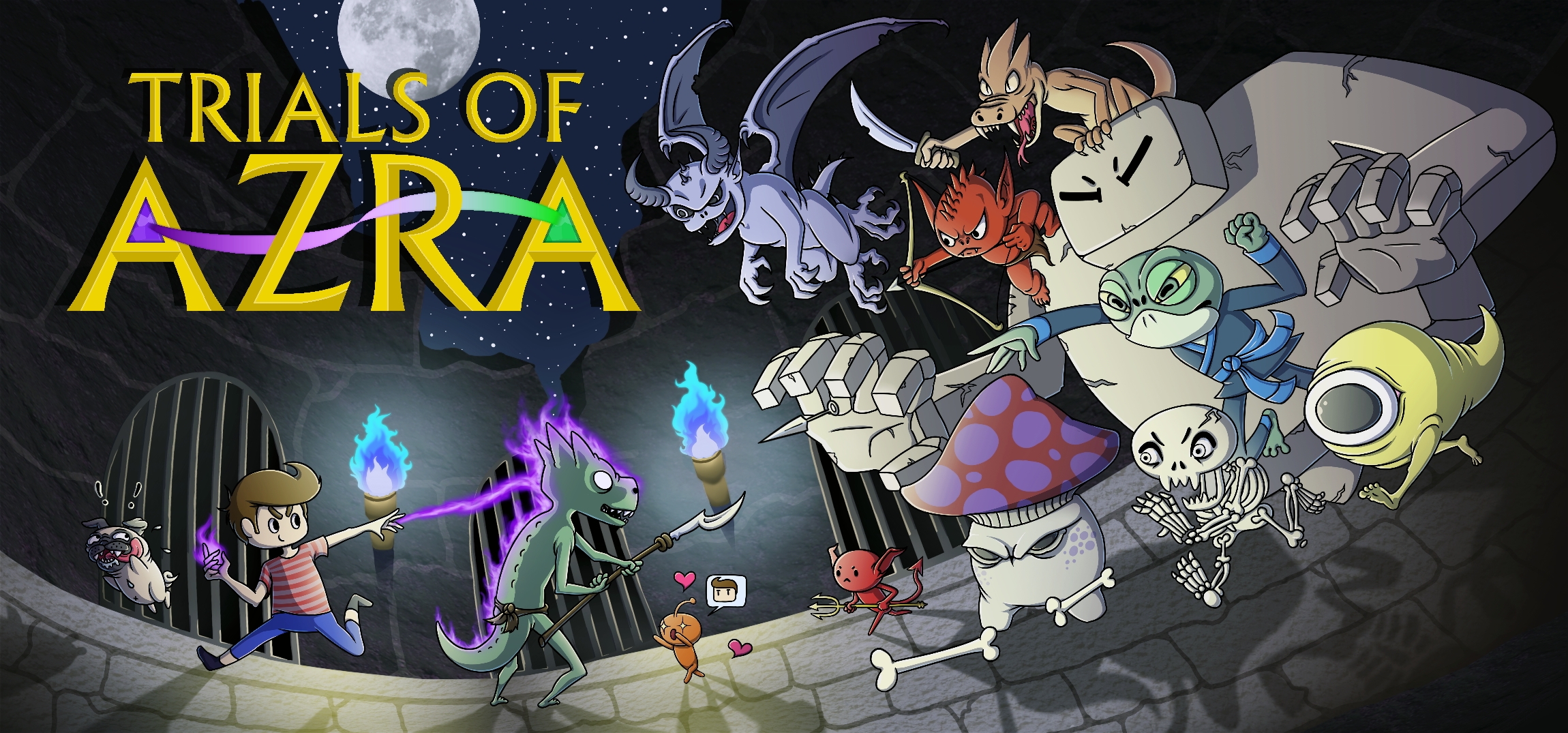 (This cover art was made by a friend of us, CherryLove9, turned out great, don't you think?)
---
Some may wonder why we chose to publish an Early Access version, and here's why:
As we are just a self-funded 2 person team, Early Access gives us the possibility to gather player input while we finish polishing the game, which is a great asset to really nail down the desired difficulty and learning curve, and make it the most enjoyable for the widest audience possible.
The complete version of the game will most likely have changes in some levels, mechanics and even some visual or sound effects based on the input we receive during Early Access. Also, as being on Early Access hopefully will grant us a big number of players, we expect bugs to show up, and we intend to fix them to provide the cleanest version we can on the complete release.
Also, we'll be adding other languages to the game, and Achievements.
---
As for the final development efforts, this month has really been insane. Working 12 hours a day to finish implementing the mechanics, polishing the levels, making the final boss and ending of the game, as well as little stuff that we kept for this final moments, like some new spells, and a reward system according to the player's performance clearing an area.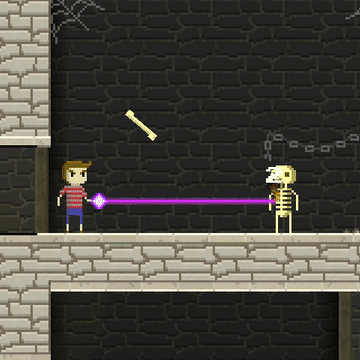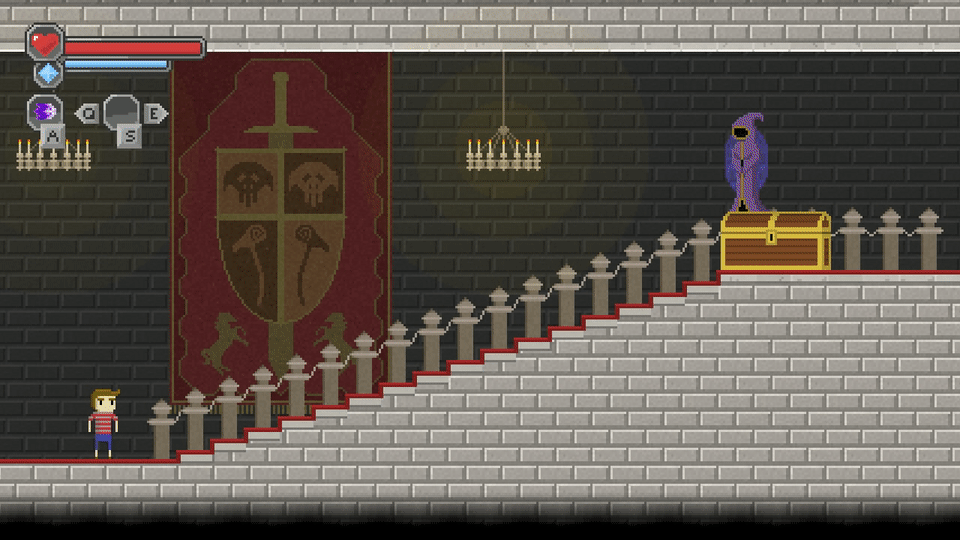 We added some levels in between too, to soften the difficulty curve a bit.
(This little fellow seems excited about it)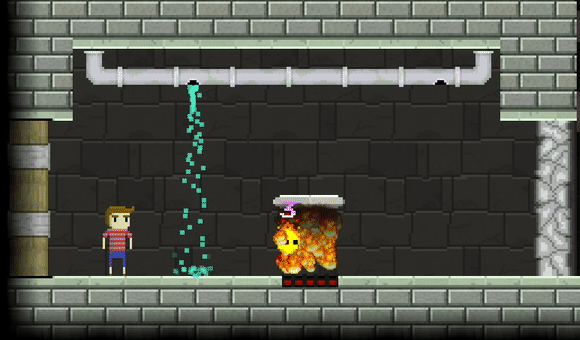 More importantly, we worked a lot on the final area of the game, where enemies have much more advanced mechanics. Like this seeking missile throwing teleporter dude.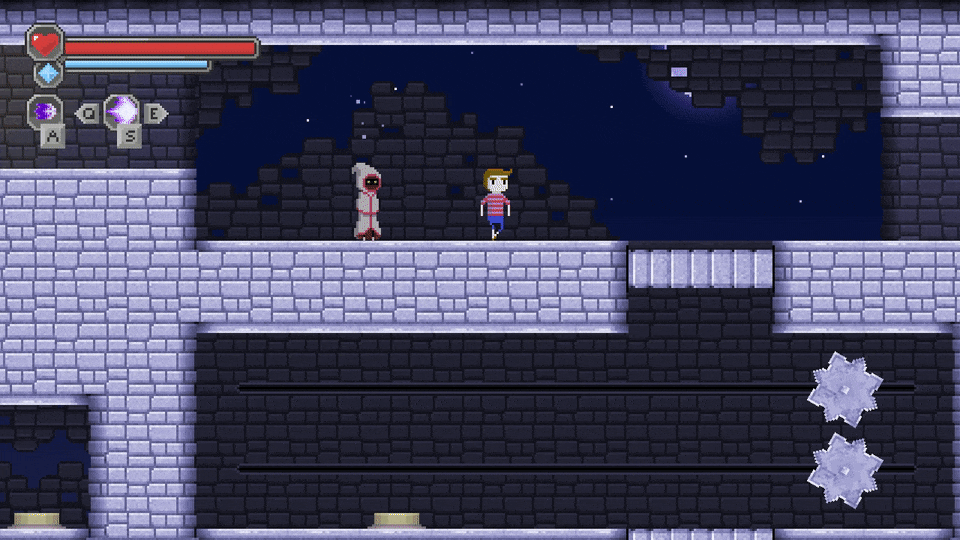 ---
Summing up. We're very excited for the release, and hope for enough feedback to make the game very enjoyable for the most players possible. I should really get back to work, some bugs still need fixing!
Sam seems cool enough in the storm, though.