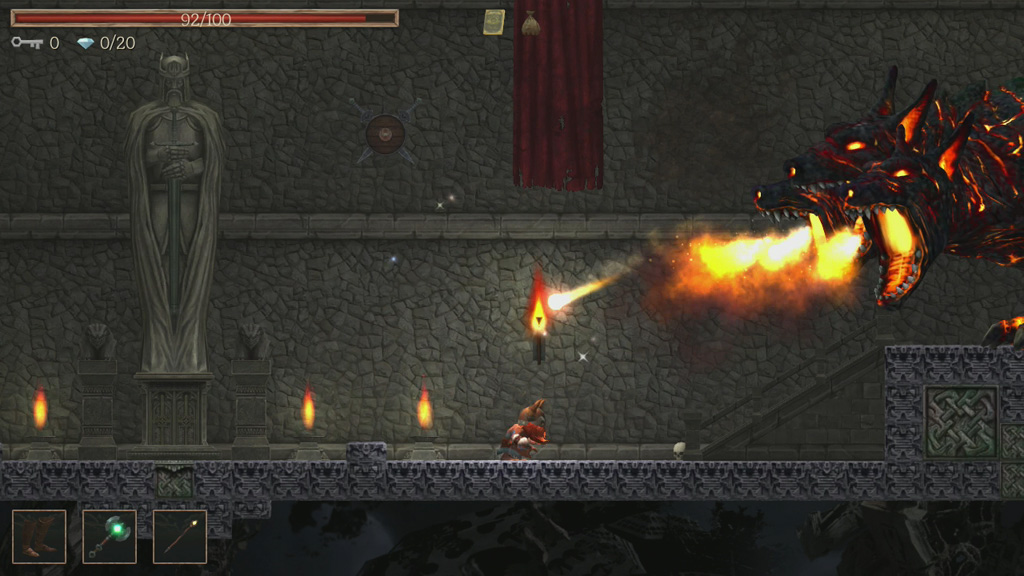 KickStarter is the world's number one crowd funding platform, and Trial by Viking is there looking for some modest support to get to release. For anyone looking to reserve a copy of the game, backing the KickStarter is a great way to do that. There is also a brand new trailer video, and lots of other backer rewards available on the KickStarter page.
Trial by Viking mixes some of the best elements of action platforming and dungeon crawling into a game that explores the distant worlds of the Norse gods. Fans of games like Rogue Legacy, Super Mario Brothers Wii/U, Metroidvanias, and Super Meat Boy should feel right at home.
There are 130 hand crafted levels that range from frantic mad dashes, to dungeon exploring treasure hunts. With over 80 unique enemies, 27 intense boss battles, and countless challenge and puzzle elements, there will be a lot to discover. Luckily you will also be able to collect powerful character upgrades along the way to help you battle ever tougher foes, as well as unlock new unexplored areas.
"With an incredible variety of combat abilities, equippable weapons, abilities, and passives, the game will both empower and challenge the ever-loving crap out of you. This is a compelling universe with fantastic art, music, and tons of content that's not to be missed." - Seattle Indies Expo jury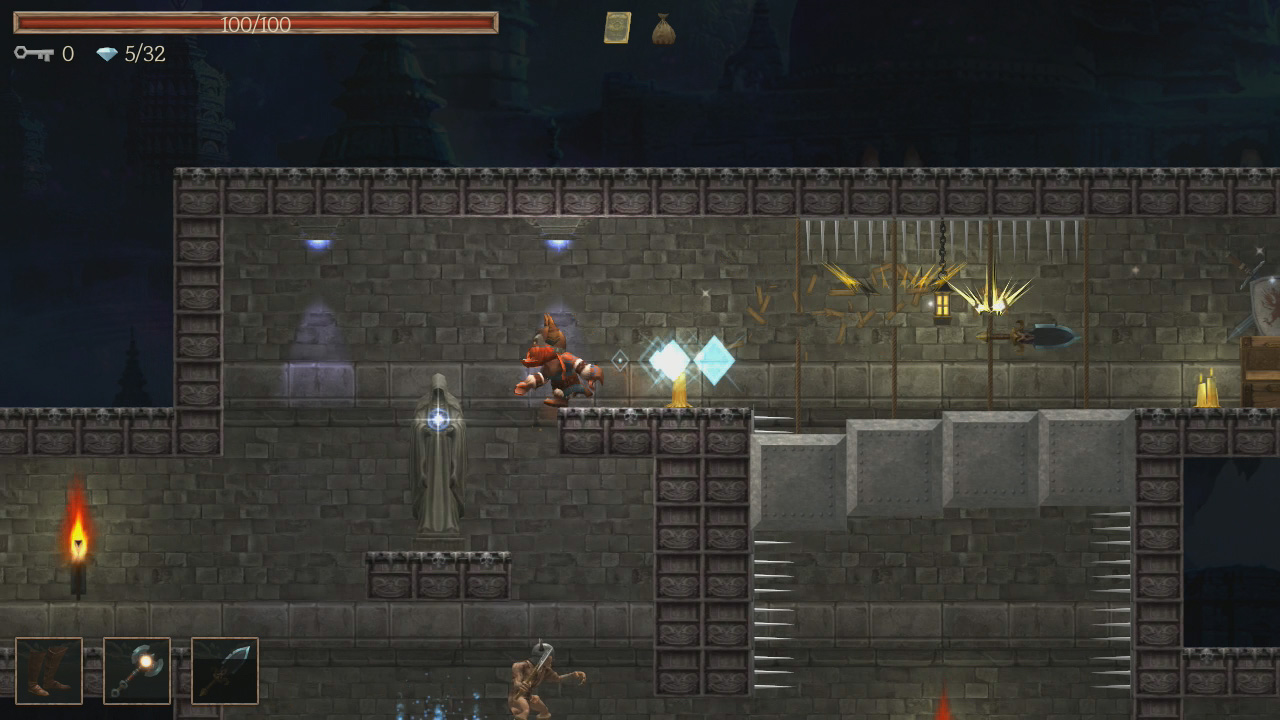 Game Details
KickStarter page: kickstarter.com
Release Date: February 2016
Platforms: Win/Mac/Lin/iOS/Android/More
Website: lastlifegames.com
Press info: presskit