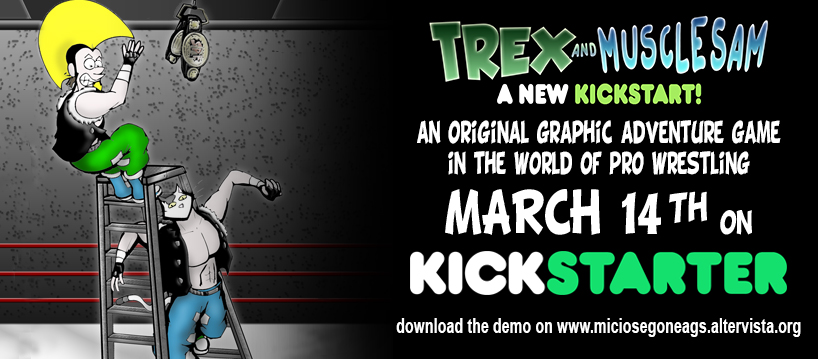 Everything is finally ready, the great moment is almost here.
On March 14th the Kickstarter project "TREX and Muscle Sam: A New Kickstart!" will go live! This is the ultimate test for Miciosegone Games, this project will decide the future of our software house.
If you liked the demo you can help bring the game to life by donating to the campaign, which will grant you access to the completed game at the exclusive price of 2€!
From now on any help will be invaluable to us ,so if you want to help us, share the news! Discuss it with your friends or on the social media, the future of Miciosegone depends on you!
If you haven't tried the demo yet, then what are you waiting for? Download it on the IndieDB game page
It's all for now, see you on March 14 on Kickstarter!
Pietro Turri