I was working on a new feature for Trenches and here is. Please note this is still early, so the feature may not work as intended. Hopefully, I will update it for the better as time goes on with all your suggestions and help. Game Patch: V1.2.5 is now live. As always once again - I would like to thank you all for your support, suggestions and feedback.
So, what is new in the latest update? The enemy can now hear you breath through your microphone.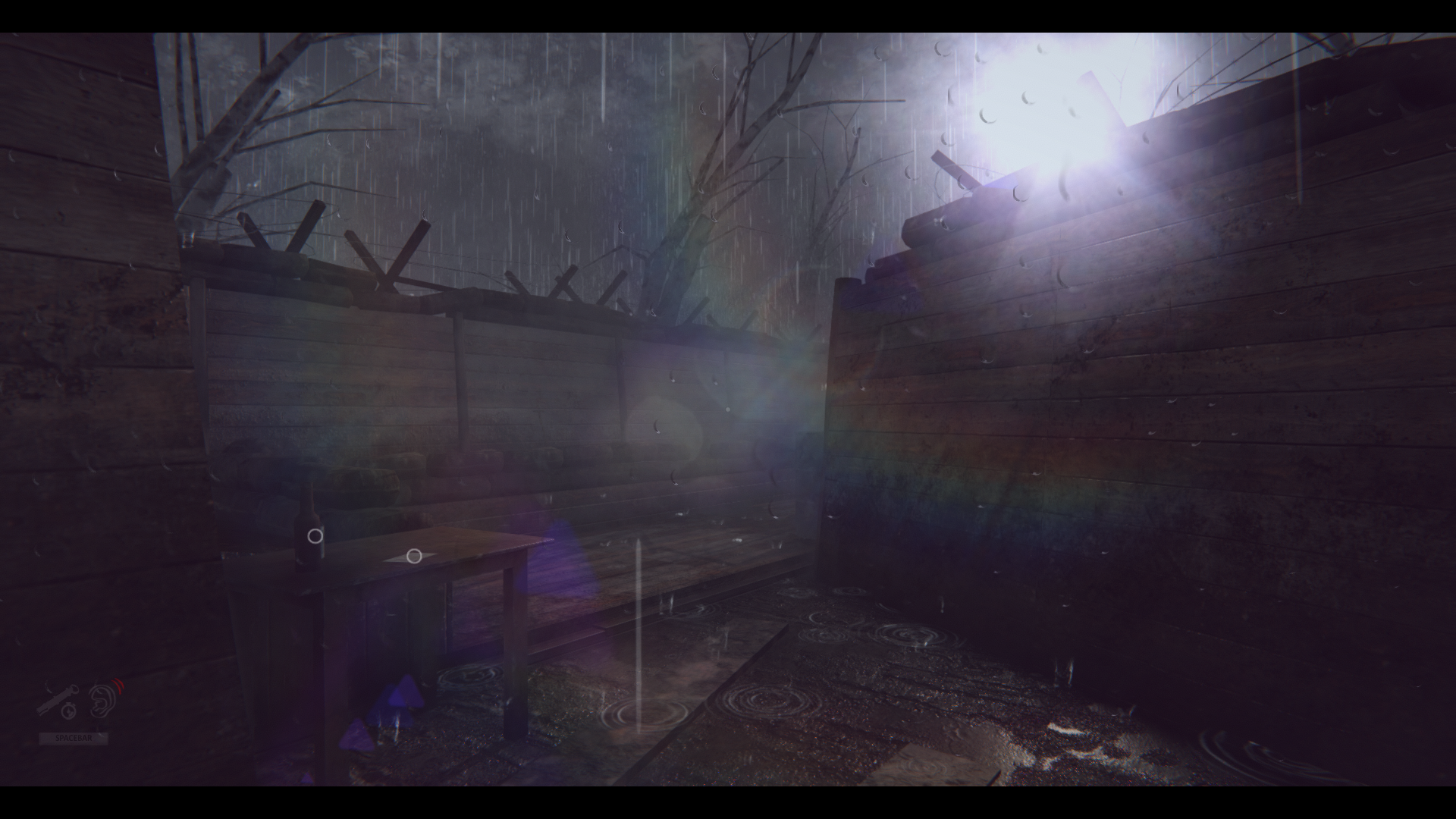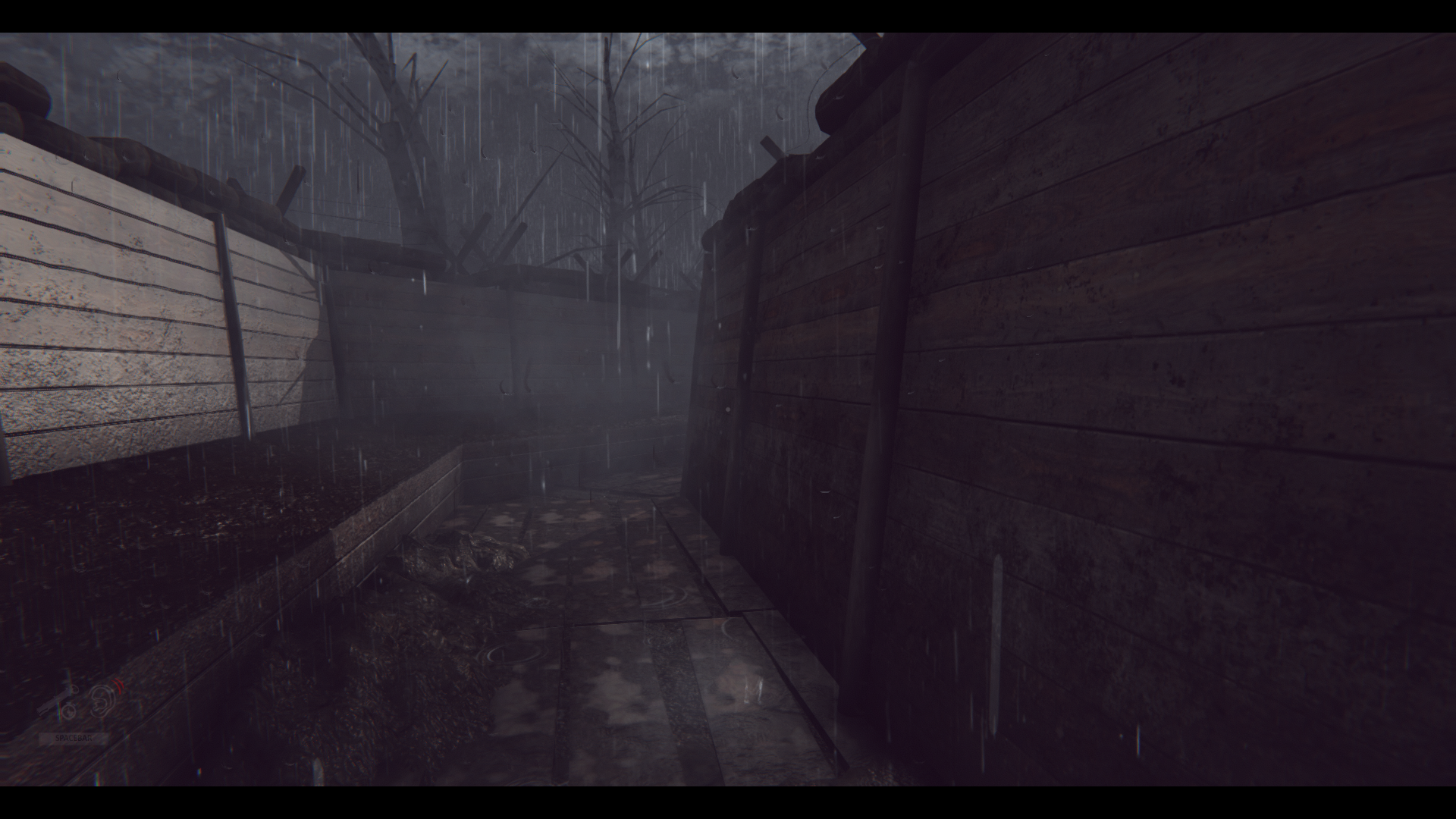 The new update includes a new feature which twitch streamers may not like very much, which is Microphone Input. The enemy can now hear you if you have a microphone. It can hear you talk, scream and breath. This means that if you have a mic and you make a sound when close to the enemy, then he can hear you and come running towards where you are.
Now you need to control where you step, move, blow your whistle - and also your breathing too.
If the monster is near and you are in a hiding spot then he won't go away until you stop breathing. That means you have to stop making any noise necessary, otherwise you will be dead. The enemy can only hear the sounds you make only if he is close enough and depending on how much you scream. The whistle will always be much louder and be heard at a much further distance.
A new rule have been added: "Enemies can hear your breath, if you hear that they are near - control your breathing.".
I also did add the option to turn Microphone Input Off for players that don't want the enemy to hear their voice - it will be turned on automatically so if you wish to turn it off then you can in the settings too. - and with that being said I also updated the weapon in the game, while it still won't hurt the enemy - it will slow it down a bit if you take multiple shots at it, giving you a chance to make your escape (especially if you are out of breath). I also worked on the optimization and the textures a bit. I also added some new settings, UIs, models, textures, deleted some unused files etc.
There is also a new UI ear icon now that shows on the screen and this means that the enemy can hear you at any given time, but if you use the whistle / or talk then the risks are higher. If red lines start appearing on the ear, that means that you are making too much noise. However, please note the only way you WILL know if an enemy knows or suspects where you are is by hearing the sound of his footsteps. Is he running or walking? Walking means he is searching for you, but RUNNING means he suspects or heard something .. so that means if he RUNNING, then you SHOULD BE TOO.
The enemy will now hear your voice in real-time. As you can see, when you speak some red lines will appear on the ear icon, this means you are making too much noise. This will appear if you speak loud a lot or if you blow your whistle.
You have to also control your breathing in order for the enemy to go away.
Let me know what you think of this! I am more then happy to listen to all your suggestions to improve. Please note that this is still very early, so it will be improved upon on hopefully.
Microphone Input was now added in the game. The enemy can now hear your voice in real-time.
If you are near the enemy and you breath heavily, then you can give away your position.
The sound and footsteps of the enemy have been improved, since now they play larger part of it.
An On/Off button in the settings have been added so you can switch off Microphone Input at any given time, this way the enemy will not hear your voice then.
Since things are now a bit harder, I also updated the outline for the clue to be more visible.
The gun now slows the enemy down instead of doing nothing, this will give you more time to escape too if you shoot him multiple times.
New UI have been added which shows you if you are making a lot of noise or not. This is mostly used if you are talking a lot on your microphone or if you use the whistle.
Fixed some minor bugs and done some minor changes to the map layout.
Some minor changes to the UI and graphics have been made.
Some minor changes to the enemy have been made.
New additional sound effects were added.
Some triggers for jump-scares were changed in the game too.
More optimization have been made for the game.
Textures and materials have been updated, the ground texture have also been improved.
Reduced the game file size again and deleted unnecessary files that were taking space.
Some more performance changes have been made.
Some text have been changed and updated.
You can turn off the "Pinkish" effect in the game in the settings menu at the Main Menu before you start the game. This will remove the effect for your game.
All updates apply to both the normal game mode and the no jumpscare game mode.
I wish to once again take the time to thank you all for the support and suggestions. You are all amazing. Feel extra free to submit any feedback, criticism or suggestions for the game. If you like, you can also share it as this will also help out a ton to get into more eyes! Thank you again, and you can get the game from below or here on steam.
Thanks again guys, good day all and stay safe!