Today's devlog will be different. We are still working on integrating the event database with the game engine and story branching generator. In the process, we realized that we should talk about royal attributes.

In Be the Ruler, every king you play, and his family, acquire personal attributes (traits if you like), depending on genes or decisions. Our goal as creators is to make the gameplay a bit different with every successive character of your dynasty.
The attributes can be genetic or acquired.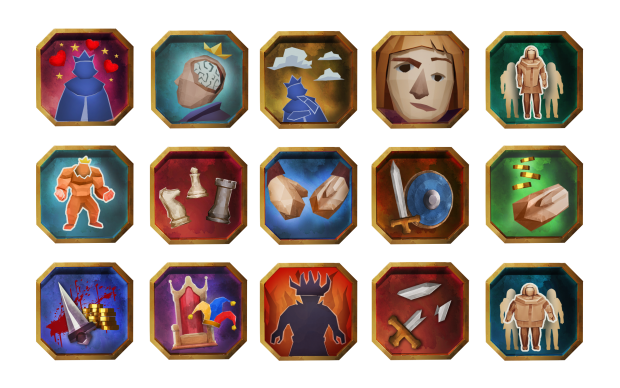 The genetic ones are, for example, Genius, Attractive, Ugly, and Giant.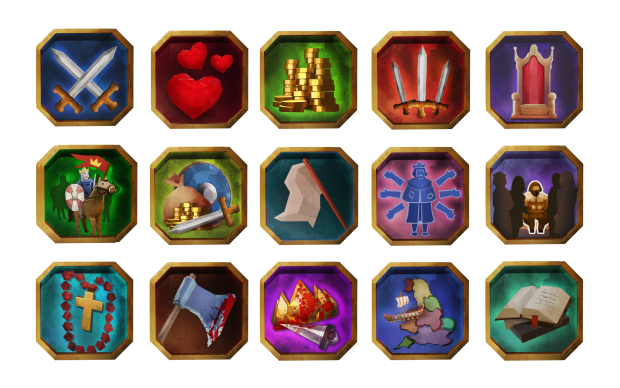 Other attributes can be acquired during the character's reign, as the results of your decisions.
The acquired attributes are, for example, Possessed, Brilliant Strategist, Fat, and Lustful.
The attributes affect primarily the selection of events presented by game, and decisions to choose from. For example, the Lustful attribute allows for more romances, and Giant - for gathering a larger army. And if you get Possessed, well, it will make the gameplay really crazy.
You can influence the traits inherited by your character's children through choosing a wife with the desired attributes. And, of course, you can try different gameplay strategies to acquire different attributes during each king's reign.
Development status - what we've already done:
Over 420 events and decisions to make

The battle system + tutorial + after battle animations

The game's ability to generate NPC characters

Random NPC appearance generator, with animations

Marriages

Royal children

Prestige/resources balancing system

Traits system

Categorization of players according to their style of play

Death animations
A little bonus:
New death animations :)
Interesting fact about early medieval England:
King Aethelred from the House of Wessex was nicknamed the Unready. "Unready" means "poorly advised" in Old English, while the name Aethelred means "well advised". Royal pun!