"Come here lil' fellow..good boy,now sit..* =.= * erm,sit..c'mon sit already puffball,i'll give you a tasty carrot >.< ...pleaseee siiit,*attacks me,taking the carrot*...ok T_T ..you win..eat the carrot then >.>"
Man,this little flying cushions are So Hard to TAME...Poor Yoh,how did he ever gotten them to obey any of his desires...
In short it's a great headache for me to code their AI's,and i'm still at summoning and following along my side,still need to get them do some triks.
Oh,btw i've been working with them for quite a long period (about the first days i've gotten this into UDK),and only now i seem to get any succes,altrought i'm very certain of the fact that a coder would a better job and in a less chaotic manner...)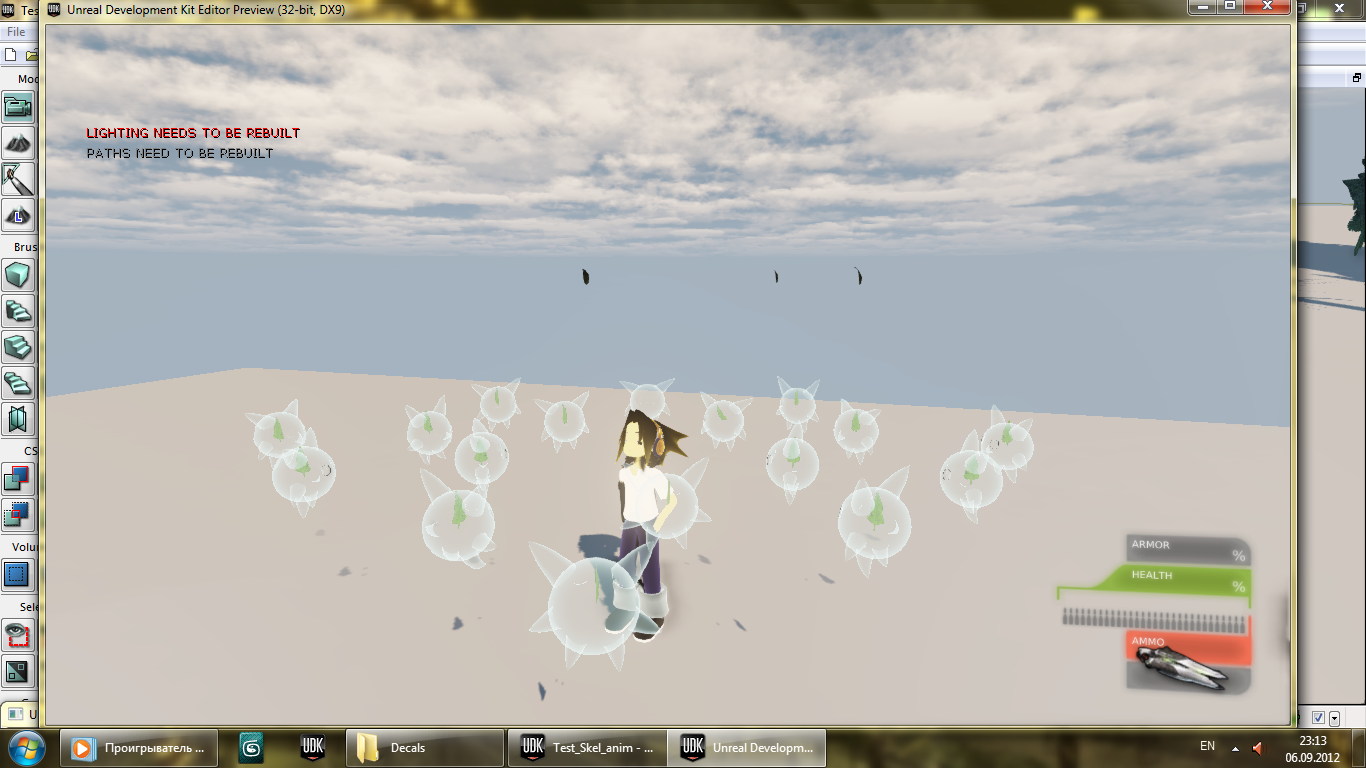 Guess i should hand them over to Anna for training:
"Common now: rollover,aport,repair the aircraft,make a portal gun,solve God's Puzzle (Psi Brain),find out who's Kira(Death Note)..You two have time to chat,then face the Great Oni"
P.S.: If anyone(coders) know how the summoning or following certain commands could look in raw scripting language(not kismet) i'd be pleased to get my eyes on the .uc