Traffic Racer v1.4 is just approved by Apple and now available on the App Store. There are lots of new content, features and bug fixes. Here is the full changelog:
NEW FEATURES
- Added 3 new cars
- Added 1 new rim
- Added auto acceleration option
GAMEPLAY IMPROVEMENTS
- Two-way mode is now easier.
- View distance is slightly increased and now depends on speed
- Slightly increased cash income
- Driving in the opposite direction now gives extra cash
- Max overtake bonus now depends on current speed
- Slightly decreased sensitivity at higher handling levels
- Decreased the traffic's overcrowding rate
GRAPHICS IMPROVEMENTS
- Added anti-aliasing for newer devices.
- Improved texture quality at car selection menu
- Improved texture quality on traffic cars
- Added high speed and camera shake effects
- Slightly polished car selection screen
OTHER
- Added exhaust flame sounds
- Added countdown where the game is resumed
- Lots of bug fixes and improvements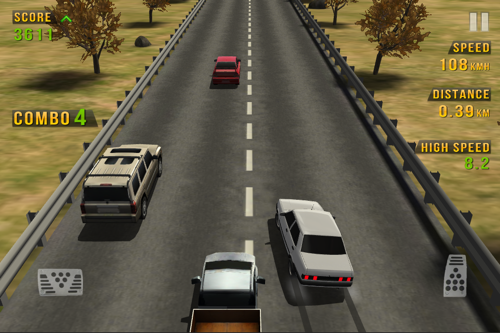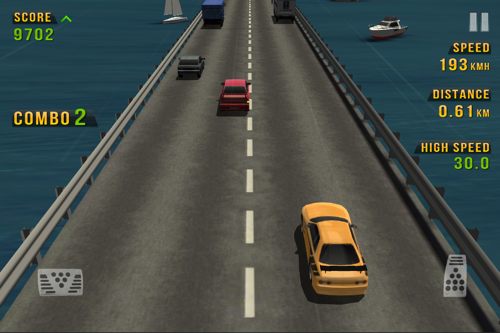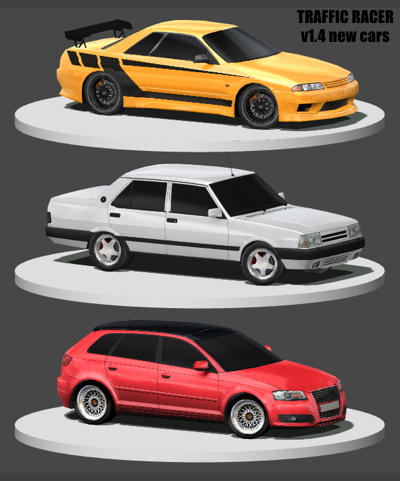 Have fun!